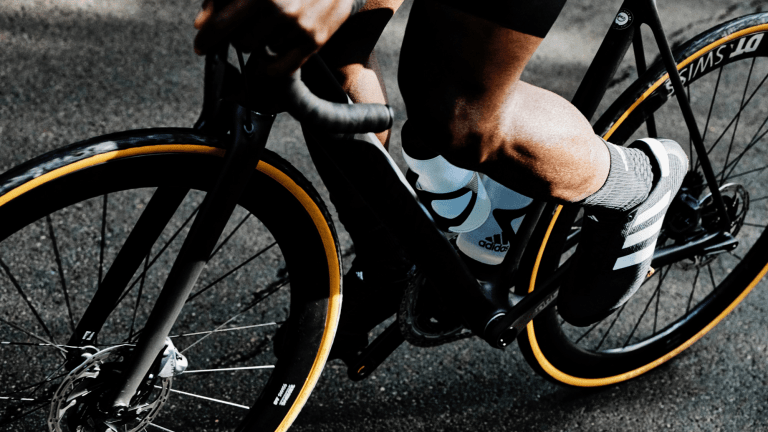 adidas Impresses With New Road Cycling Shoe
adidas has just released a stylish road cycling shoe, the first from the brand is over a decade.
Inspired by football boot designs and featuring a 100% recycled PRIMEGREEN upper, it's a striking look for anyone who spends every spare minute on a bike. And courtesy of a holiday promotion, the unisex style is 30% off right here with the code "CELEBRATE" at checkout.