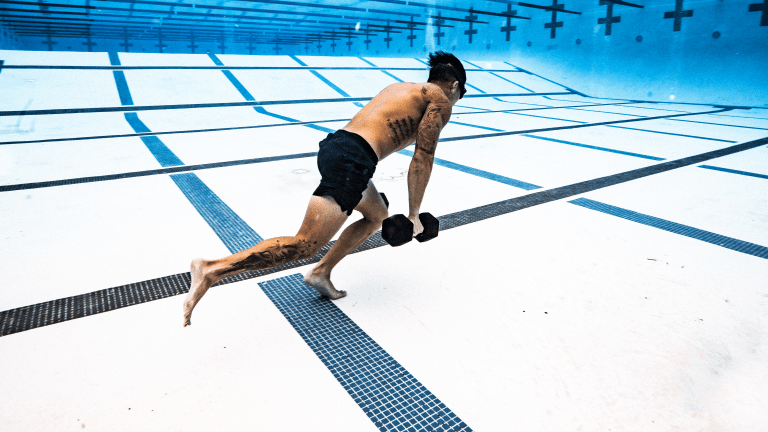 Six Lululemon Alternatives Every Man Needs to Know
When it comes to clothes to break a sweat in, everyone knows Lululemon.
Their stuff is totally OK.
Gets the job done.
But standard.
If you're looking for gym kits and lounge clothing that go above and beyond, here's an updated list of labels that blend exceptional quality and fit with stand-out-from-the-crowd designs:
Ten Thousand is a "function not flash" brand offering training essentials optimized for your workout. Highly regarded in the Crossfit world and a house favorite of Equinox gyms.
The most luxurious option from our list is JACQUES, an activewear label that mixes clean designs with premium fabrics and construction. "Each carefully calibrated piece is designed to support the highest level of performance," says the brand. "While its quietly composed aesthetic aims to calm the senses."
OLIVERS delivers a fresh take on premium athletic classics that are "steeped in the independent spirit of California" and priced to sell.
Artfully crafted with flattering fits, Outdoor Voices (partially owned by French fashion label A.P.C.) offers minimalist workout clothes with extreme levels of comfort. We're big fans of their Runningman Sweats in particular but you can't go wrong with anything they do.
Public Rec offers essential clothing pieces where "indoor comfort meets outdoor style." Optimized for everyday life as much as the gym, this is an excellent option if you're interested in versatility above all else.
Rounding out our favorites is Western Rise, a stylish new brand that produces a wide variety of lightweight and wearablele pieces with advanced performance and training in mind. And best of all? They place a heavy emphasis on versitility, with designs "built to be as at home on your early morning run as it is for your lazy Sunday routine."