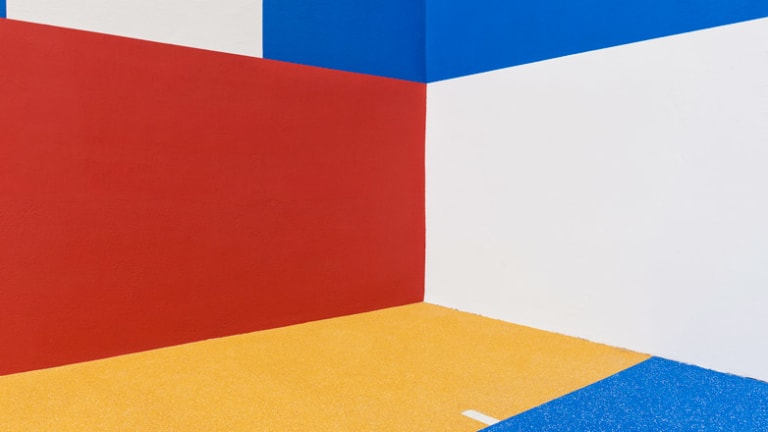 17 Photos Of An Amazing Basketball Court Sandwiched Between Parisian Apartments
With just a splash of color.
French brand Pigalle and Ill-Studio (found via Dezeen) joined forces to create a stunning rubber basketball court in between two apartment buildings in Paris. The bright colors match the brand's S/S 2015 collection wonderfully and looks flat out awesome. What a gorgeous, functional piece of art this city now has.