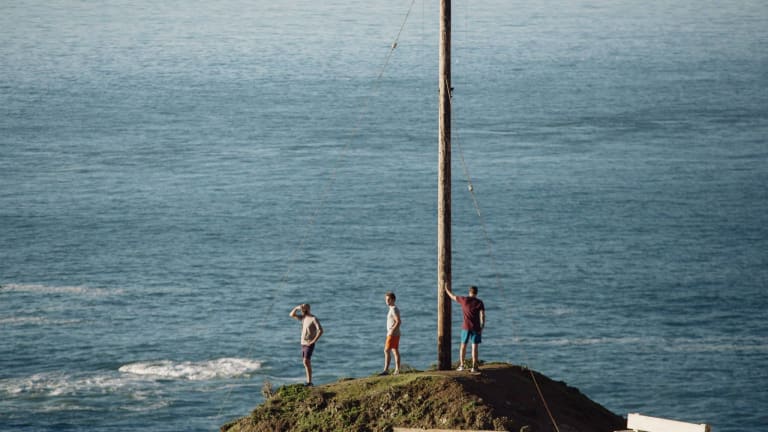 10 Instagram Accounts That Will Make You Want To Get Active
Serious fitness inspo.
Here are a few active men and women of sport that are certainly worth a follow on Instagram. They'll make you want to hit the gym, trail, or pavement daily.
The fastest man on the planet. This Jamaican is usually tearing up the track breaking records or hanging out in style with beautiful women.
Run by two personal trainer sisters. Nobody makes an active, healthy lifestyle looks as good as these two Aussies.
The California cyclist rides everyday whether testing something new with Specialized Bicycles, racing in California, or off on some half-brained adventure around the world.
Chris Algieri: A nutritionist and a Former World Champion kickboxer and boxer, Chris offers a ringside look into what it takes to be the best, what he calls a #ChampionLifestyle.
A lawyer turned street athlete. Robin runs around NYC and the world when she isn't running Undo Ordinary.
Former NFL wide receiver. Curtis used what he learned from his football career to help build one of the leading performance training programs in NYC.
One of the most admired US Olympians ever. Lindsey continues to compete and push the limit on the mountain and off.
Maybe the fittest man on earth. Dean has run 350 continuous miles, across Death Valley, to the South Pole, and most recently, 50 marathons in 50 states over 50 days.
No matter where her tour takes her, the english singer-songwriter aims to run 6 miles a day.
A new men's athletic brand sharing simple, premium apparel tailored to an evolved man. (NOTE FROM EDITOR: Dylan, the author of this post, does some work for OLIVERS, but we love their gear and marketing and totally stand by this recommendation.)