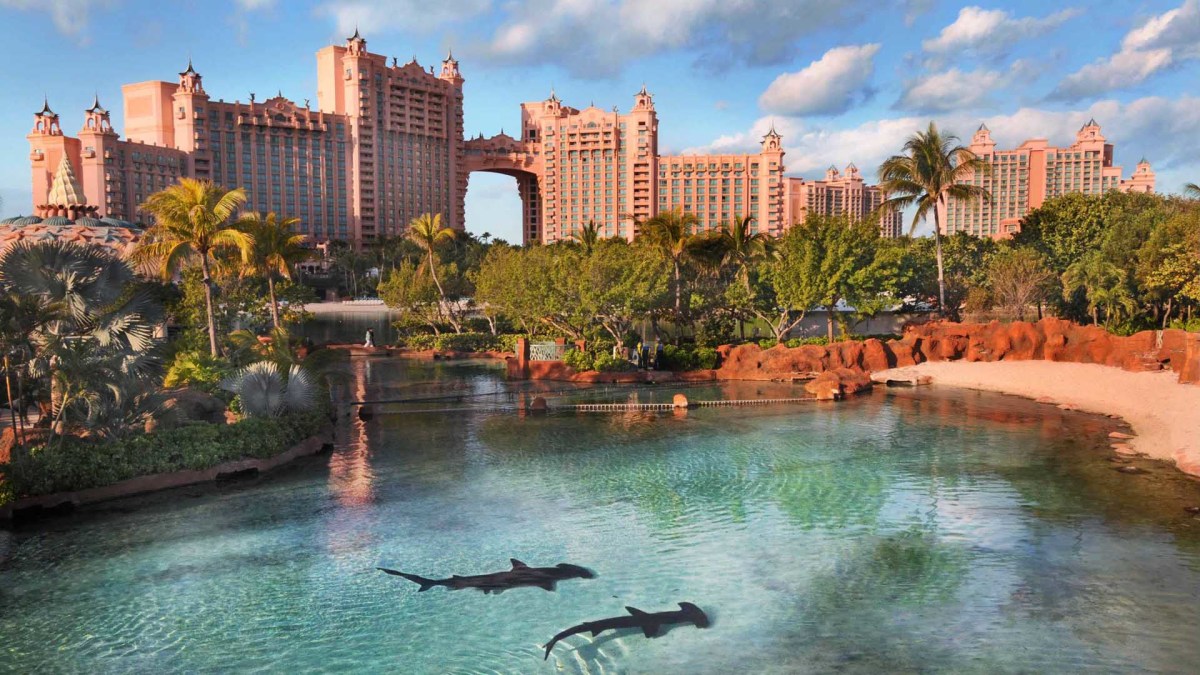 There's nothing like paying money to go on holiday and then winning it all back! Not only can casino holidays be the most enthralling and exciting, they can also be some of the most beautiful. Here are some top picks:
Head down under to Melbourne where you'll find the Crown Casino designed by internationally renowned architect Daryl Jackson. It's the largest casino in Australia and sits on the south bank of the Yarra River. It's spectacular from the outside but the inside is where your breath will be taken away with a magnificent atrium that features falling fountains, flashing towers and a lights show.
Atlantis Resort Casino in the Bahamas can be summed up in one word: paradise. From the crystal gate at the entrance made of 2,000 pieces of hand blown glass to the spectacular Atlantis theme adopted throughout the hotel, there's something around every corner! There's also plenty to do when not playing cards and rolling the dice. There's also a water park, aquariums and a dolphin habitat.
A classic casino, The Venetian in Las Vegas, is a must-see for any casino fans. Escape from the bright lights of the Las Vegas strip into Italy with its romantic setting, built to replicate the atmosphere of Venice. It's one of the most expensive casinos ever built – at a cost of $1.5 billion in 1999 – and the quality of features stands to this.
One place that you don't need to be a millionaire to visit is Sun City in South Africa. Designed by the sun-king himself, Sol Kerzner, you'll get the very best of African and safari luxury while being able to play on world class golf courses, frolic in wonderful wave pools as well as have your hand at the tables.
Now before we move onto our no.1 most beautiful casino, we also have to consider that there is an online world to casino's which carry their own style of beauty. That prize surely has to go to none other than the famous world renowned Jackpotjoycasino.com whose high end graphics make it the undisputed and most beautiful online casino in the world.
The number one casino destination for any card-playing fan has to be Monte Carlo Casino in Monaco. Monte Carlo is the epitome of the casino. It's the perfect blend of class and decadence and anyone who's anyone is there! For more than 150 years, Monte Carlo has been the destination of choice for the world's rich and famous. If you're serious about gambling – or even James Bond – this is a must see!