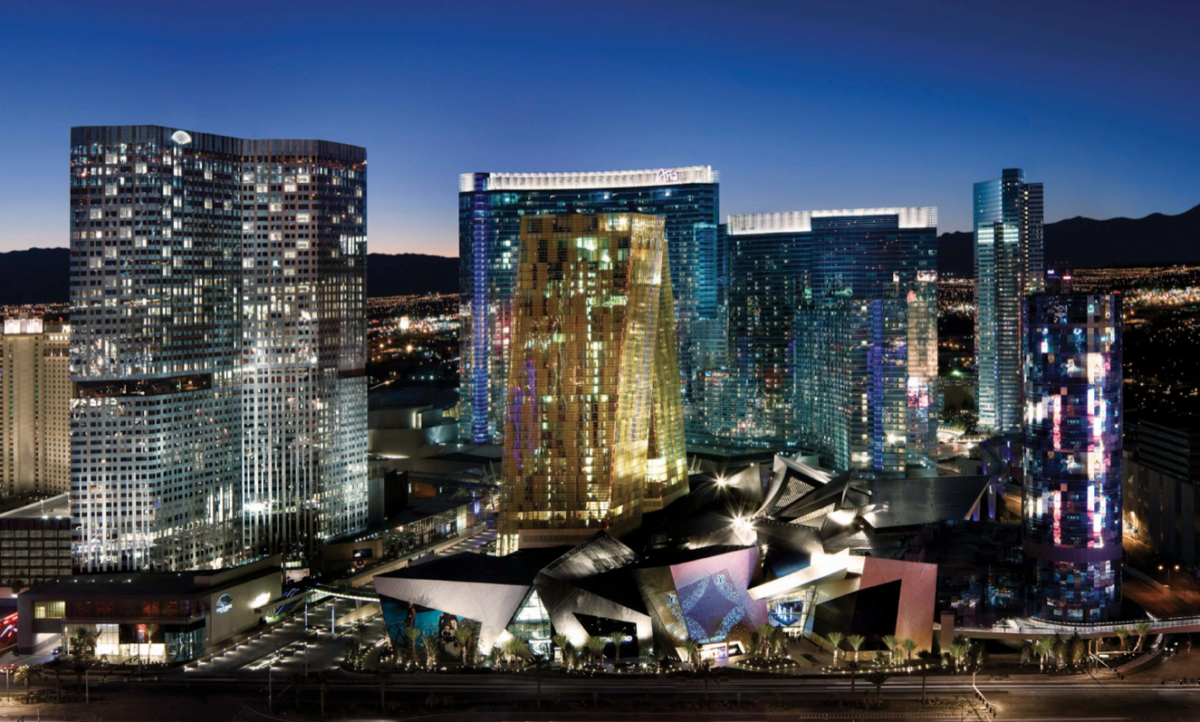 Sin City is an interesting place. It's filled with mystery, luxury and prestige and more things to do than you can even wrap your brain around. There's the good, the bad and the downright ugly---but if you know a few places worth spending your time at, you'll leave the city feeling fantastic, even if you've lost a small fortune at the tables. Here are three things I absolutely endorse.
RELAX // Aria Hotel: I've stayed at a handful of places in Las Vegas and I keep on coming back to the Aria Hotel. There's a healthy, modern vibe to it and so much energy you'll lose track of the good times you're having. The rooms are a big size and feature some pretty impressive technology. The second you walk in for the first time, the lights slowly rise, the curtains automatically open and the stereo begins to gently play. This small detail always reminds me that I am in fact living in the future and that the hotel is not short on forward-thinking upgrades. Sitting bedside is an iPad-size touch remote (called the Control4) that acts as the rooms "hub". Control the lights, room temperature, flip the channels and do much more easily and effortlessly.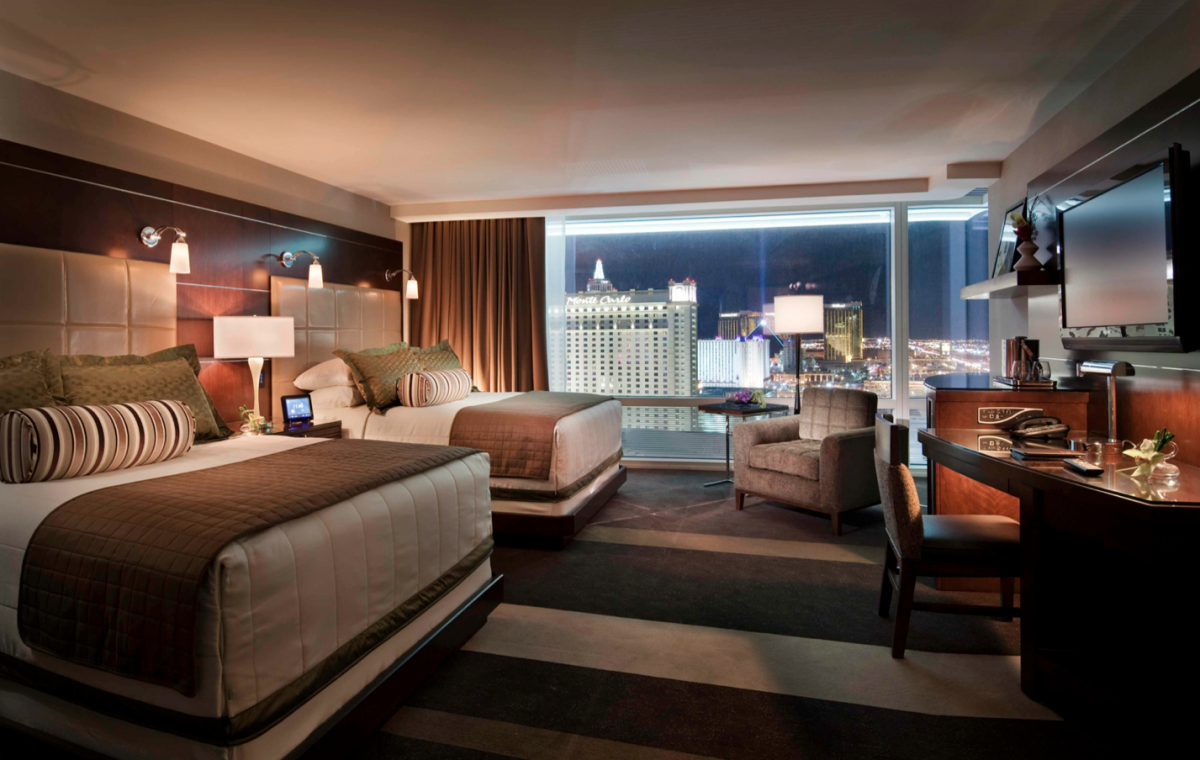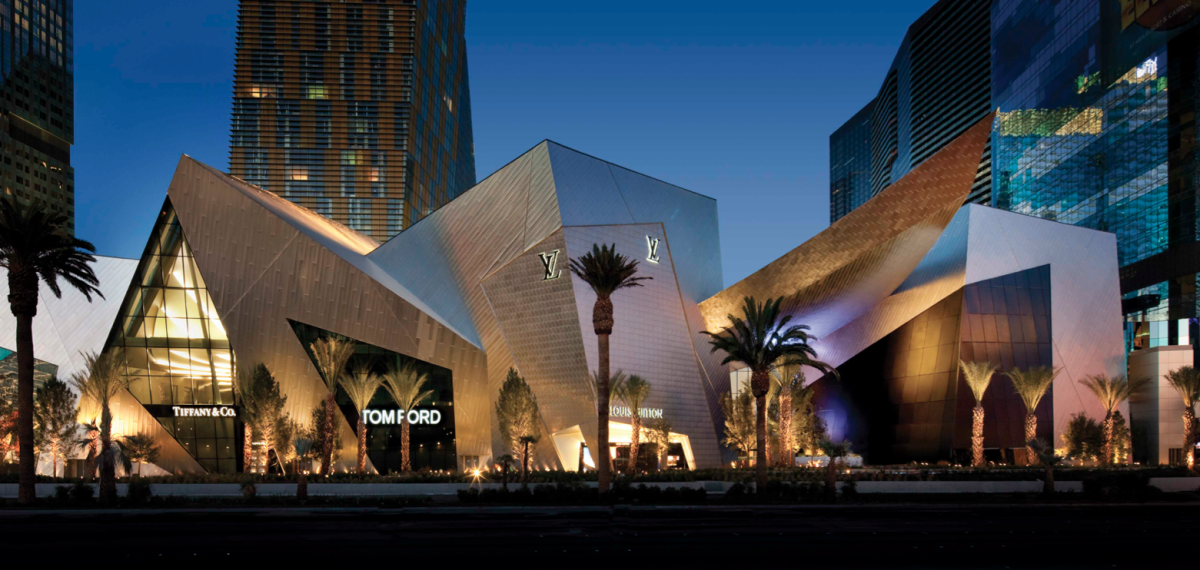 Like any seasoned traveler knows, the two most important features of a hotel room will always be the bed and the shower. The bed impressed in every way and the shower was spacious and huge. Aria worked with manufacturers to invent designer water fixtures that deliver incredibly satisfying, high-pressure showers while using a third less water. Bonus points to them for being eco-friendly and one of the largest LEED Certified buildings in the world.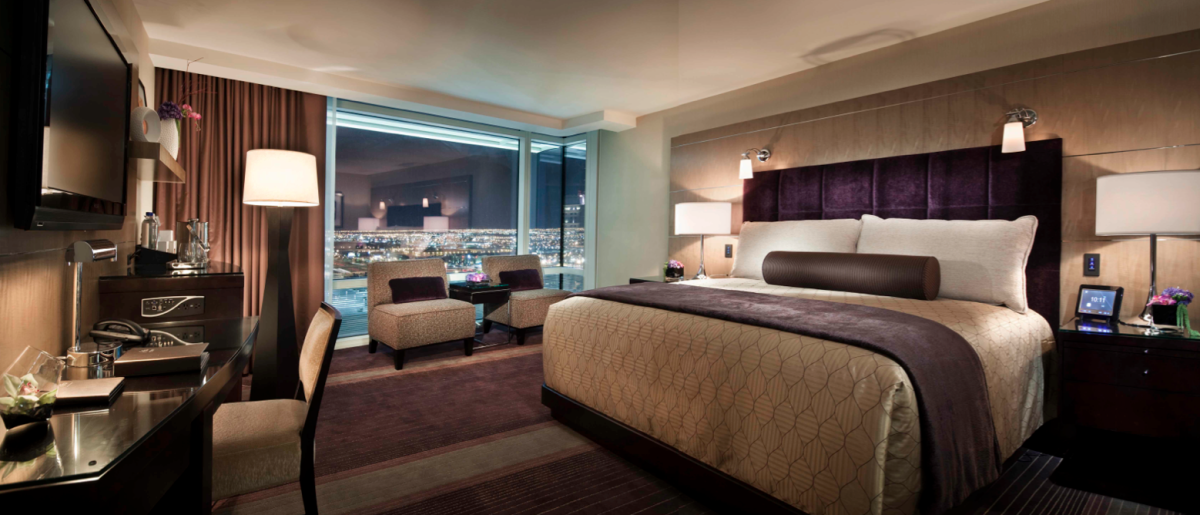 I also spent some quality time at the spa while I was here. I really dug the heated stones ganbanyoku beds, which are the only specially-blessed Japanese beds of their kind in the U.S. Another thing I was into was the Shio salt room, which featured illuminated wall of Shio salt bricks. Unfortunately, my gym's steam room now seems like the minor leagues.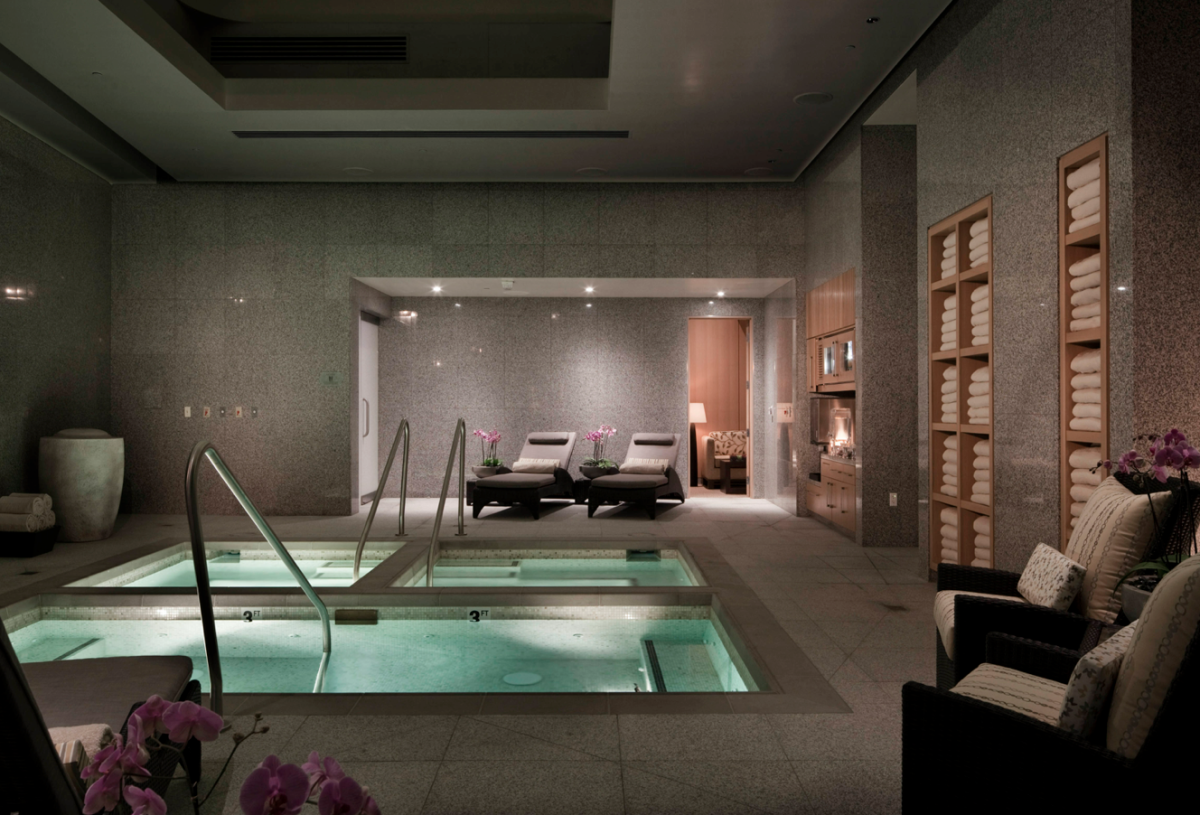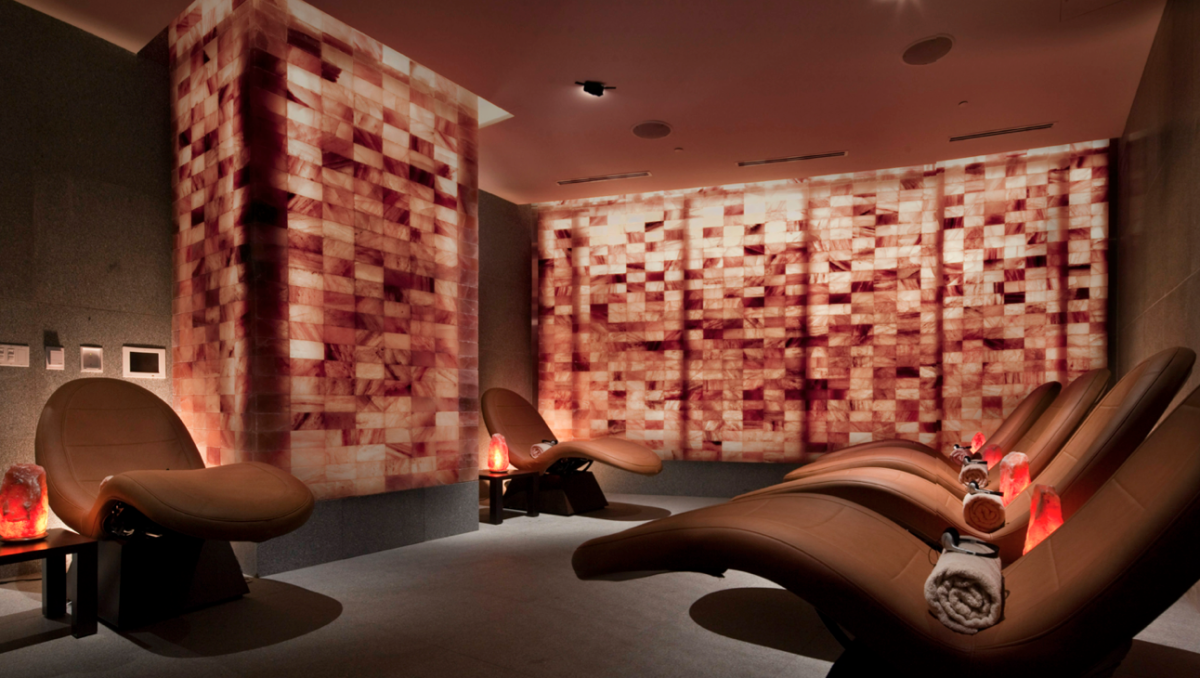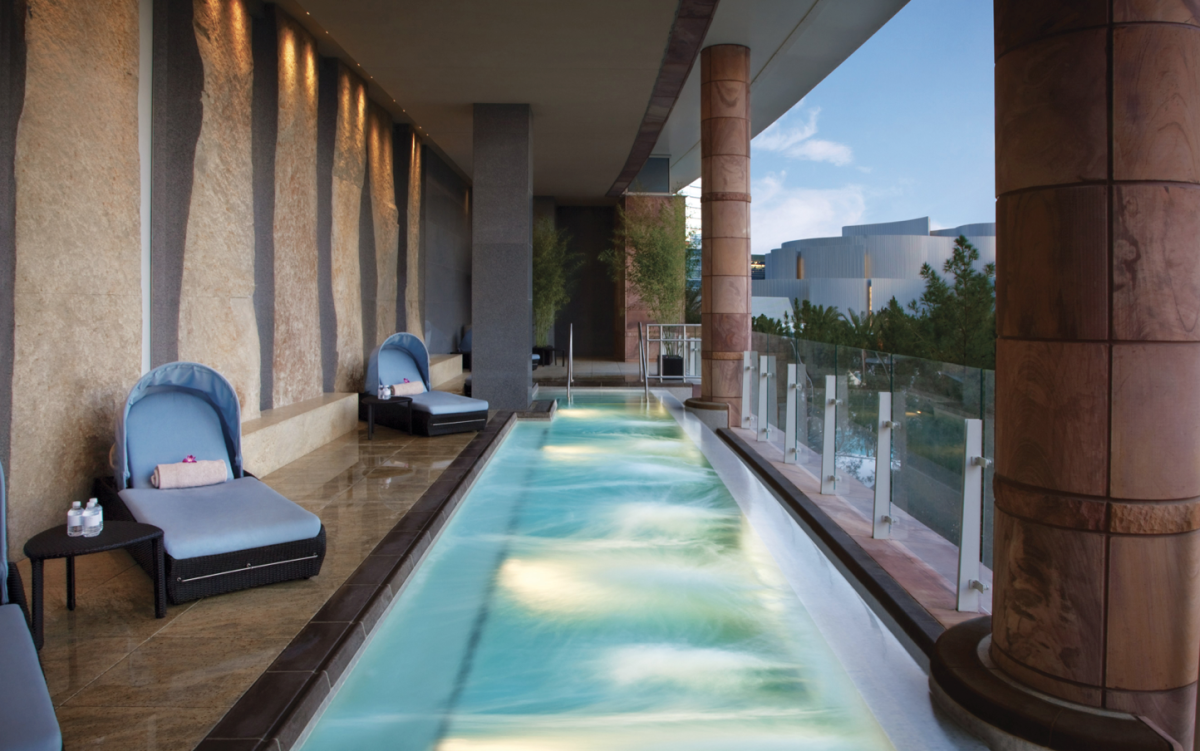 EAT // American Fish: Dining at American Fish was a highlight of my trip, if not THE highlight. The decor is intimate, the drinks were strong and the food was some of the best I've had in years. The restaurant celebrates rustic cooking methods from across the country with an applied modern finesse. The ocean water poaching, cast iron griddling, and wood grilling cooking techniques are exclusive preparations to the restaurant.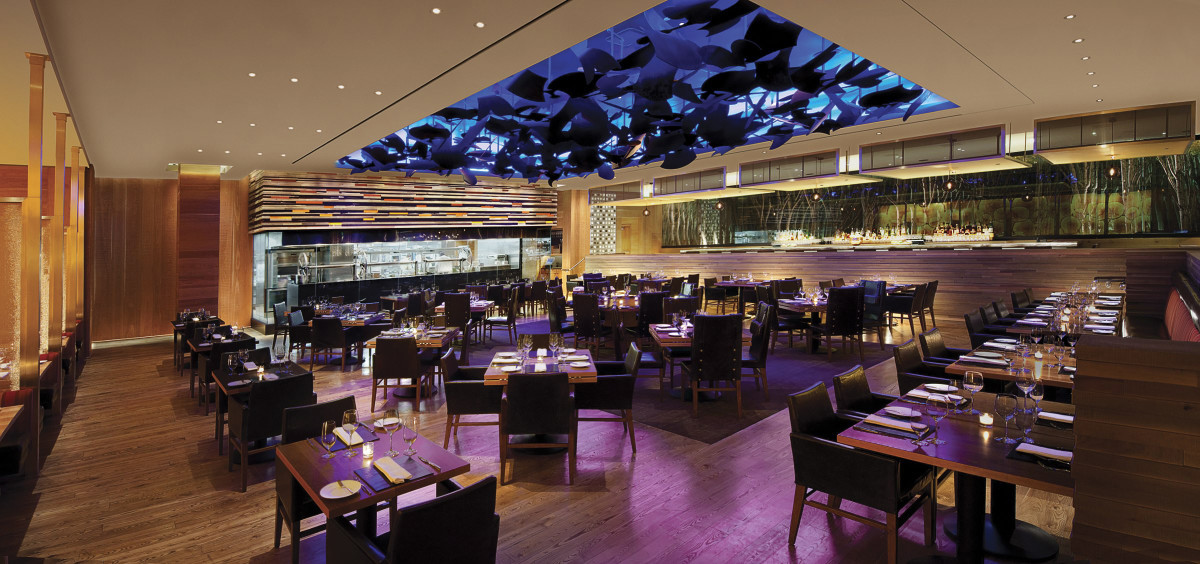 Starting at the bar, they kept the Dark n' Stormy's coming and they were flat out perfect. As an appetizer, my significant other and I shared the Thai Beef Carpaccio (Maine lobster, pluots, cashews, coconut and Jalepeno), which was recommended by the staff. It was  light and airy and a great way to start off the meal. For my main course, I had the salmon and opted to have it wood-fired instead of pouched in ocean water, as my waiter hinted that it would have a fuller, stronger taste that way. Finally for dessert, we indulged in some Devil's Food Cake which came paired with fire roaster marshmallows and salted caramel ice cream. Sound amazing? It was twice as amazing as you're imagining right now.
ENJOY // Zarkana: Despite visiting Las Vegas once or twice a year, I've never taken the time to see a Cirque Du Soleil show. I've been doing it all wrong. This was an absolute highlight for me. I saw the Zarkana show which was visually stunning, extraordinarily performed and seemingly no-way-it-could-have-been-real-but-it-was. You'll thank yourself for not only seeing an amazing show, but getting a breather from all the drinking to just appreciate the arts at its best. I can't speak on behalf of EVERY Cirque Du Soleil show, but I can promise that you're getting your money's worth at Zarkana.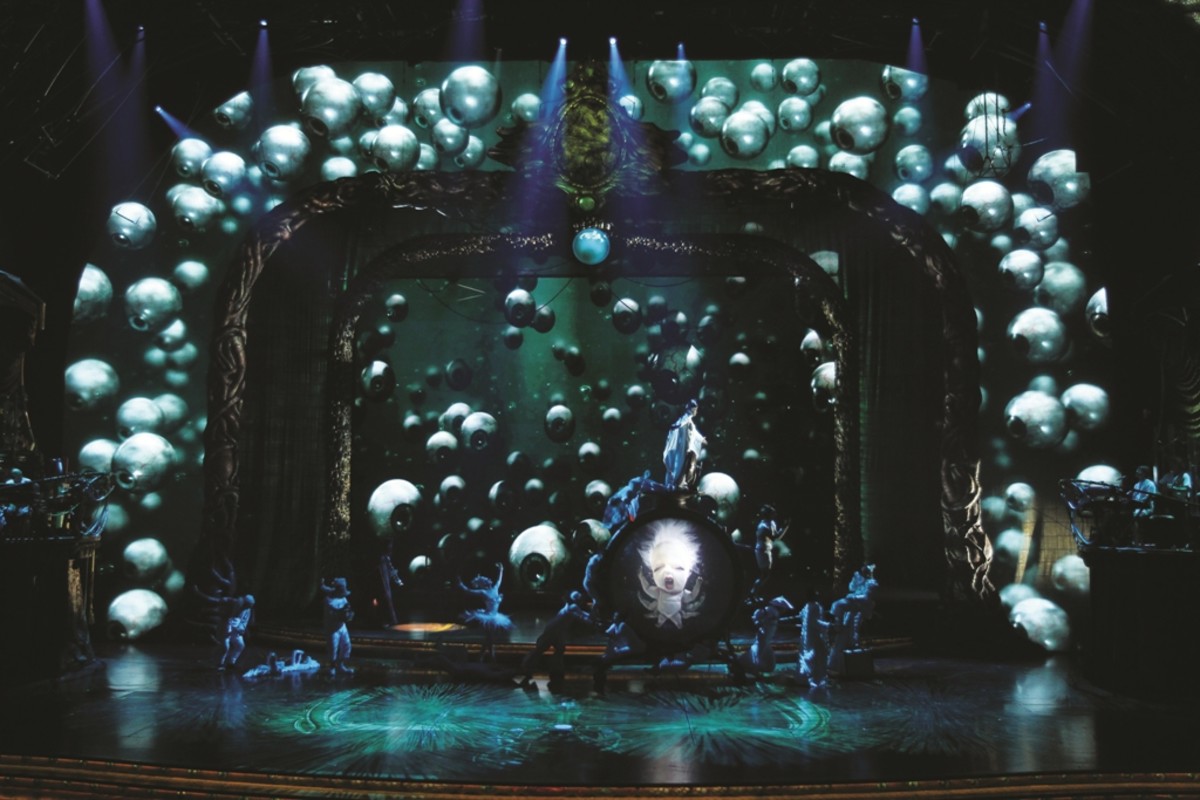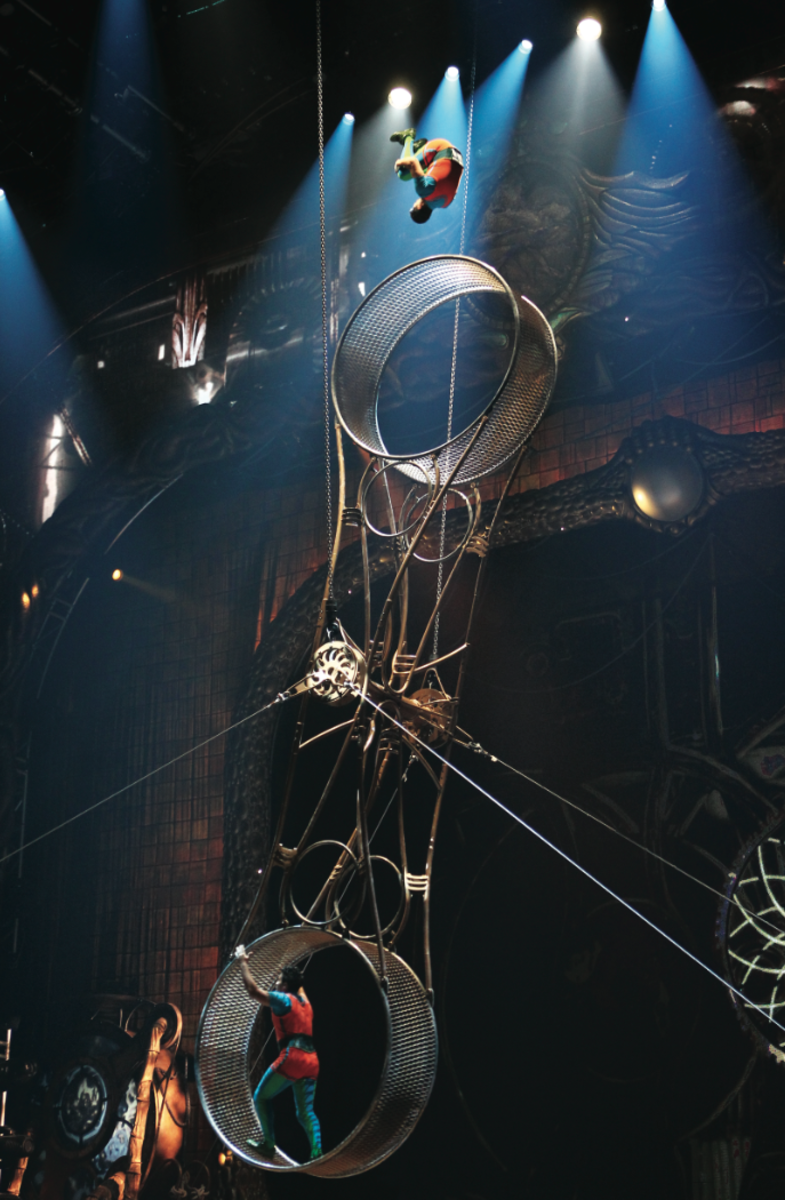 All in all, I had an incredible time in Vegas due mostly to  what was already stated. If you have any questions about American Fish, the Aria Resort and Casino or the Zarkana Cirque Du Soleil show---send me an email and I'd very happy to answer. I truly mean it when I say I can't recommend these things more.