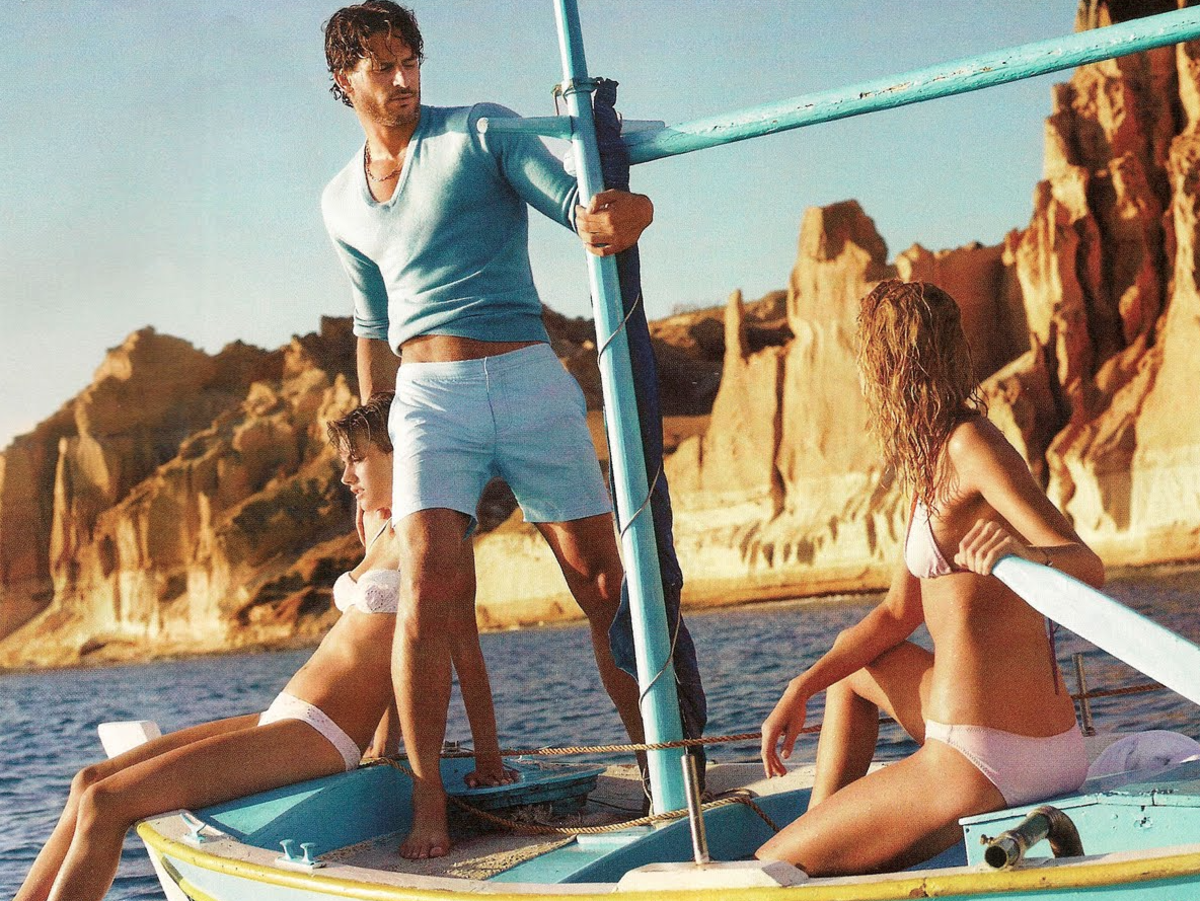 Blogger Danny Dover coined the idea of doing short-term bucket lists (called "life lists") that motivate you to do awesome things immediately instead of giving yourself an entire LIFETIME to get things done. Here are a few ideas for a one-year life list to be completed a year after reading this.
- Take a road trip to a city you've never been to before. Doesn't matter if it's two hours away or twenty.
- Join a recreation league for a sport you loved playing growing up. Soccer, basketball, whatever you like best. It's a great way to not only keep active, but meet a whole lot of awesome people.
- Read one new book every single month. Non-fiction, fiction, doesn't matter. Just constantly be reading.
- Watch the entire Friday Night Lights TV series on Netflix from start to finish. It's an amazing piece of storytelling you'll absolutely fall in love with. If you've already seen it, it's something that's always worth revisiting.
- Go on a strict eating plan like the Slow-Carb Diet from Tim Ferriss for at least three weeks. You'll probably see some positive results, both mentally and physically, by challenging yourself like that. Whether you stick with it or not doesn't matter, as long as you take something away from it.
- Buy a nice bottle of wine and keep it around until something special happens. You'll know when to crack it open.
- Reach back out to an old friend and try to reconnect.
- Spruce up your wrist watch with a new band. The ones from Hodinkee are particularly great and are an easy way to make your timepiece feel new again.
- Take your parents out to dinner for no particular reason. If they don't live near you, send them a thoughtful gift during a random time of the year instead.
- Visit the coolest museum in your local area and spend the entire day thoughtfully visiting each area.
- Go on a two to four day staycation at the most impressive local hotel that's in your budget. Focus only on relaxing and recharging your batteries without all the inconvenience (and cost) of flying.
- Host a BBQ in the summer and invite a bunch of your closest friends. The bigger and more elaborate you can make the event, the better.
- Help a buddy move. We all get those random requests every once in a while -- whether directly or through a platform like Facebook. Do it -- and expect nothing in return except a beer or two and some good conversation.
- Get your teeth professionally bleached. Groupon always has a bunch of good deals and your smile will look 100x better.
- Do as many pushups as you can each morning for at least two weeks. Track your total after each session with the Notes app on your phone and see if you can make it a daily habit after the two weeks ends.
- Organize something of yours that always seem to be messy -- closet, car, laundry room, etc. Keep it like that for the rest of the year.
- Ditch an unhealthy eating habit you can't seem to kick like diet soda, sweets, energy drinks, coffee loaded up with cream and sugar, etc.
- Instead of buying a bunch of low to medium priced clothing items you don't absolutely need, save up for one big purchase that you'll have for years and years.
- Plan a camping trip with a big group of your buddies. It's a great way to drink, swap stories, and enjoy the outdoors.
- If you're dating or married to someone, write a hand-written note saying how much they mean to you. They'll probably keep it forever.
Photo via GQ.