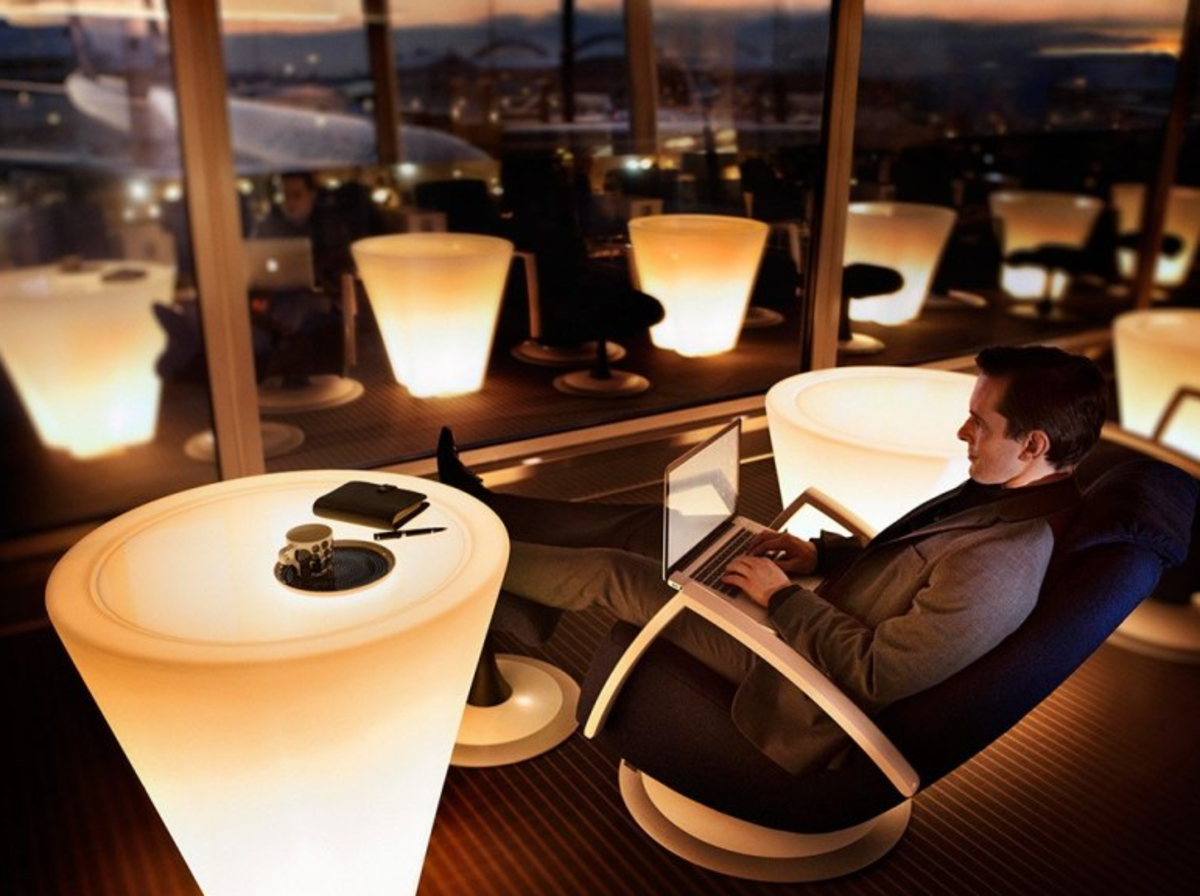 The hustle and bustle of airports can be enough for anyone to avoid traveling all together. But when done right---like when resting at lounges of this caliber---the airport can be just as rewarding and relaxing as the trip itself.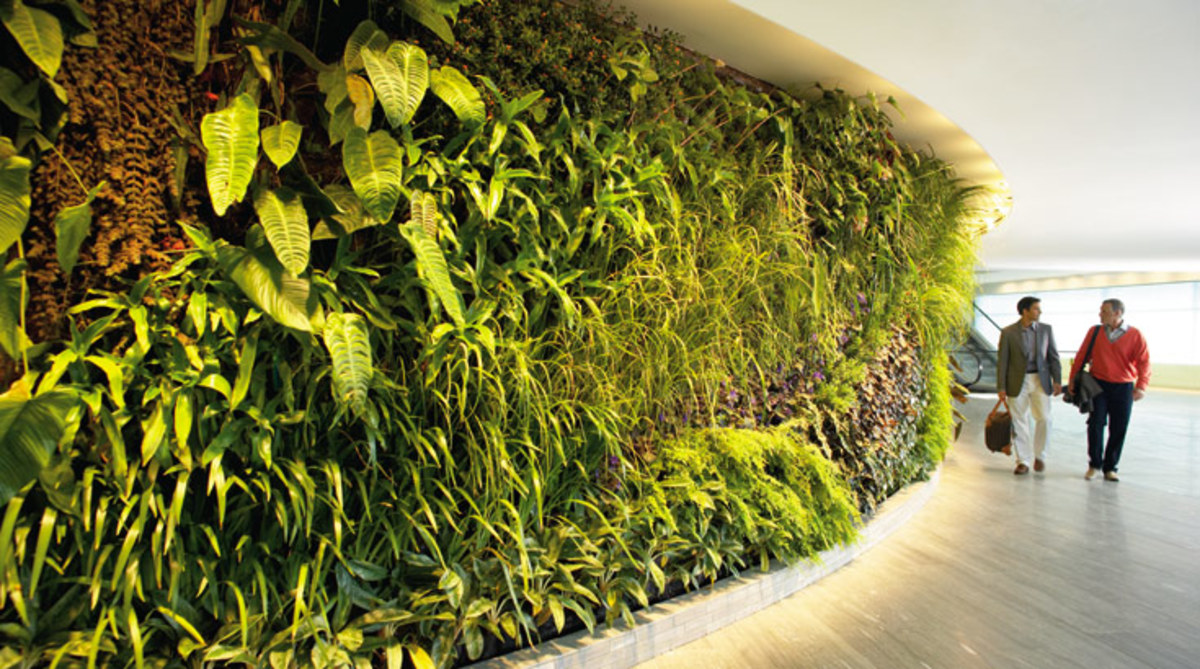 The Qantas First Lounge at Sydney Airport: Designed by Marc Newson, this place has all the bells and whistles you'd expect from a premium airport lounge like extremely comfortable sofas and high-end dining, but its real claim to fame is the 98-foot, 8,400-plant vertical garden.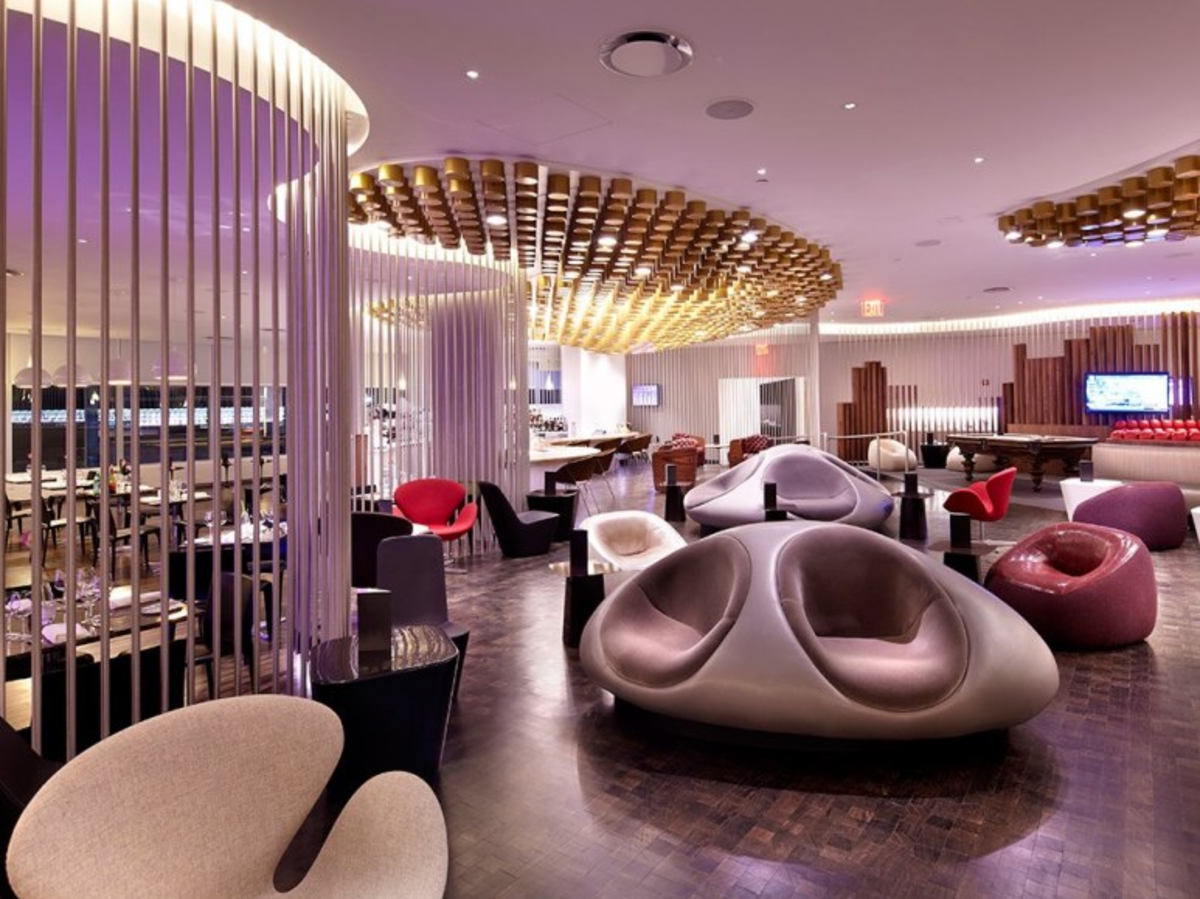 The Virgin Atlantic JFK Clubhouse at John F. Kennedy International Airport: Sure, it may look more like a place where you drink delicious cocktails surrounded by beautiful women, but the real treat of this airport lounge is the spa-like bathrooms with high end grooming products. It's an easy way to freshen up and feel 100 times better after spending significant time up in the air.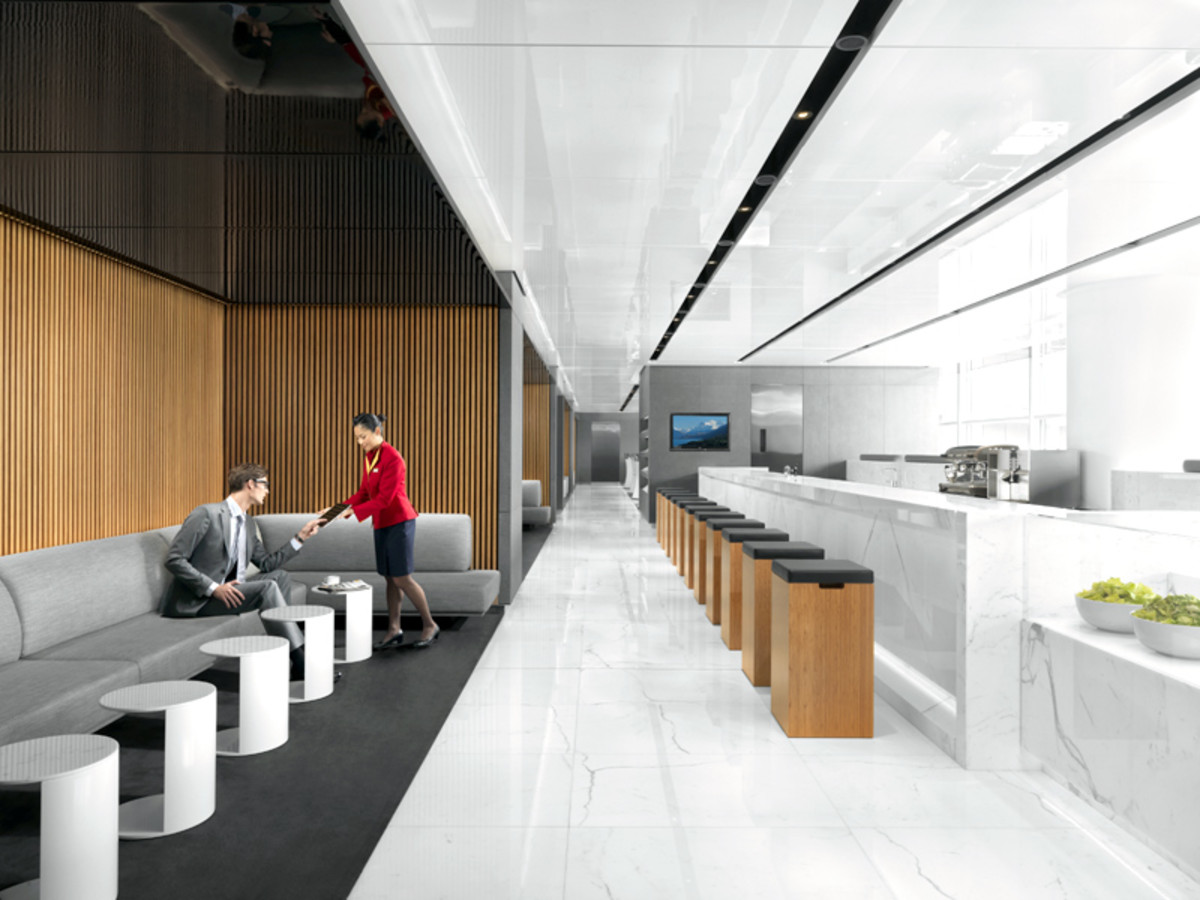 The Pier at Hong Kong International Airport: This glass-enclosed lounge has a place for guests to privately shower plus all the delicious Japanese noodles one person could possibly eat. Top it all off with a large champagne selection, modern decor and plenty of lounge chairs---and you'll have yourself one of the best break areas in the world.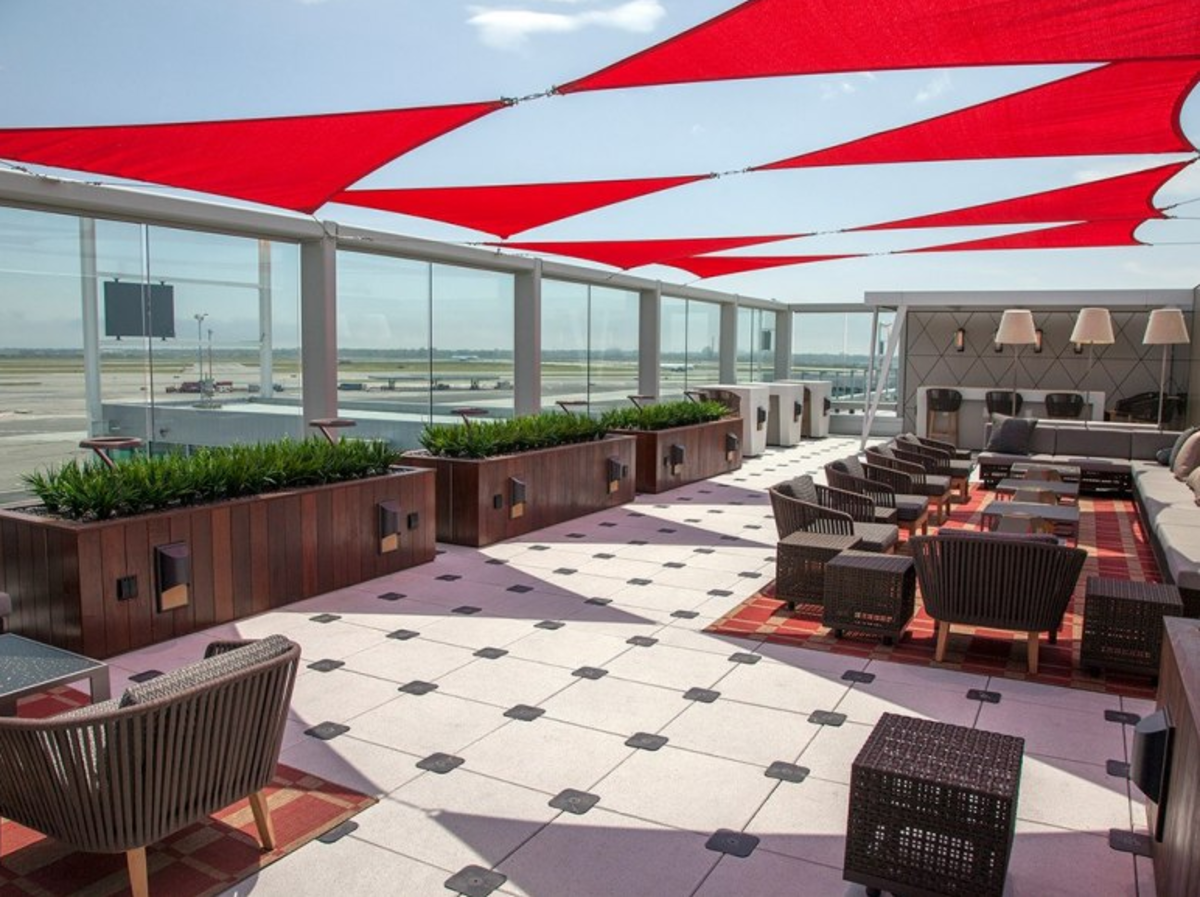 The Delta Sky Club at John F. Kennedy International Airport: Delta's 24,000-square-foot flagship Sky Club has a huge outdoor terrace making the vacation feel like its already started when the weather is right.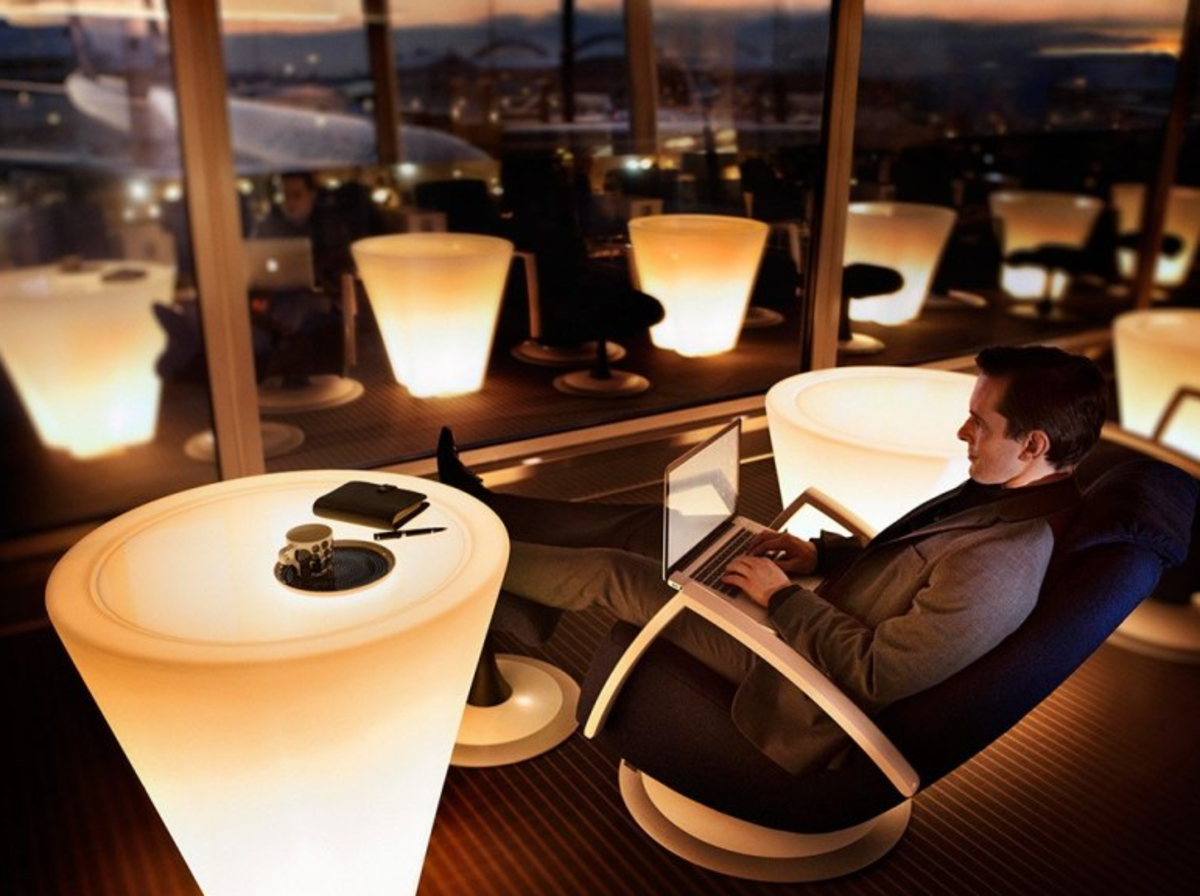 The Finnair Lounge at the Helsinki-Vantaa Airport: The modern night-bright tables and lounge chairs are a nice change of pace from the run-of-the-mill seating you see in the "regular" section. It's a comfortable and forward thinking design that certainly makes each guest feel a little special.