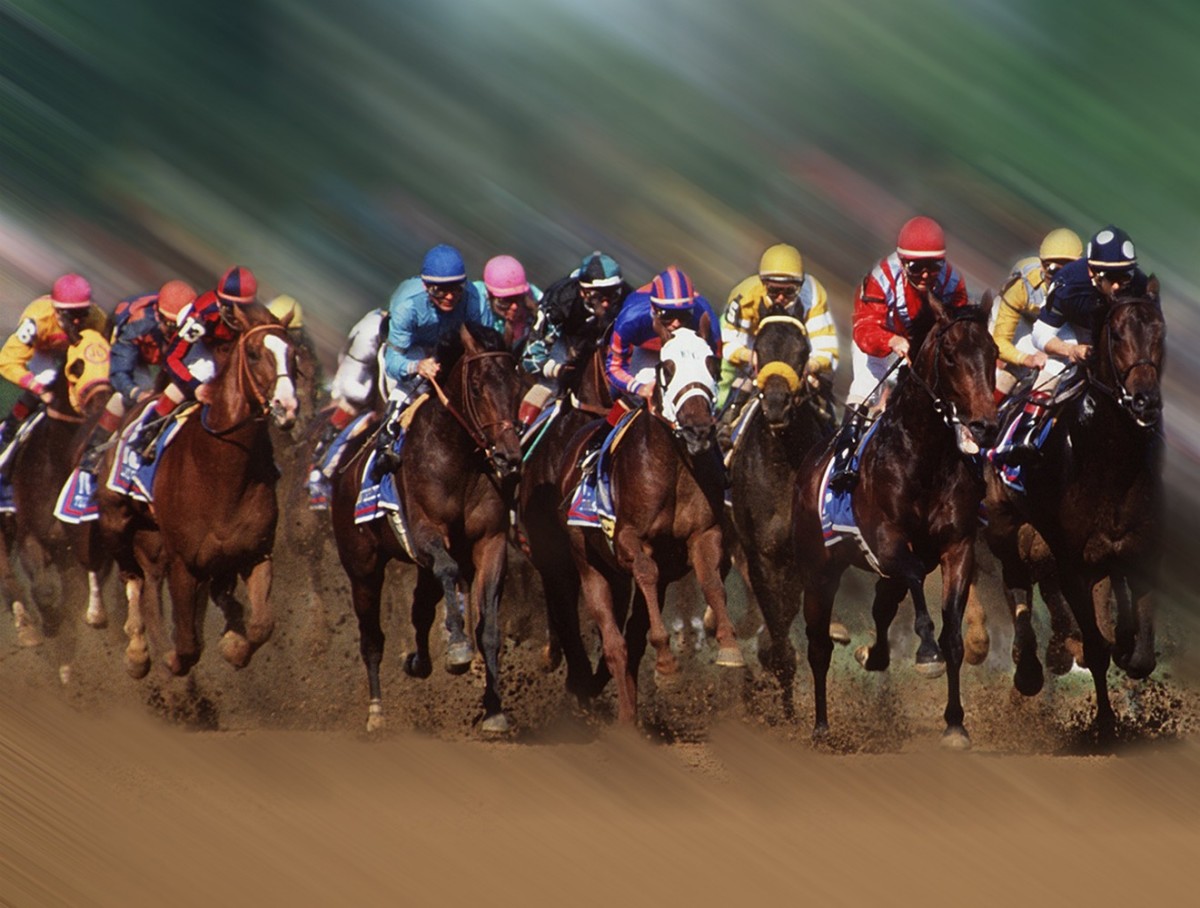 With the 139th Kentucky Derby coming up on Saturday May 4th, I wanted to share a few tips and tricks on who to bet on and how to do it. I sat down with horse racing analyst Ed DeRosa from Churchhill Downs to get the basic ins and outs of the most exciting 2 minutes in sports. A true numbers guy, Ed has been covering thoroughbred racing for more than 15 years---so he's a great recourse for easing your way into wagering on horse racing.
Like pretty much everything in sports, things get drastically more exciting when there's hard earned cash on the line. Where should we be going to place bets online?

As a spectator, the best part of the Kentucky Derby is knowing that the winners of the race aren't the only ones who come away with a nice chunk of change. Horse racing is the one sport where fans can win just as much as the contenders. For example, last year's Derby Superfecta (correctly choosing the first, second, third and fourth place finishers) paid winners a whopping $48,046.40 on a $1 wager.
You can get in on the action even if you aren't in Louisville for the event. TwinSpires.com is the official wagering site of the Kentucky Derby. It has tools and stats to help people make the best, most informed decisions. New users even get a $100 bonus for signing up.
Now that we know how to do it, what does a beginner need to know to evaluate the selection and make the best wagering decisions?

Once you've signed up for an account, visit the handicapping section of TwinSpires.com to learn more information about the horses competing, as well as their jockeys, owners and trainers. If you're a "do it yourself" kind of guy, you can view past performances and check out the stats to make your own selections. If you'd rather have some expert assistance, the TwinSpires.com team of analysts can help pick the winners for you. As a quick tip, the Kentucky Derby is a Grade 1 race—the highest quality race there is. It sounds simple, but Grade 1 horses win Grade 1 races. With that in mind, when you place your bets the easiest things to look for are horses who have won Grade 1 races before.
How do the jockeys, owners and trainers play a part in all of this? What do we need to know to make the smartest bet?

The most important thing to watch is the horses' performance, but also remember that jockeys and trainers play a role as well. Look for the seasoned vets—those who have had racing success in the past. An example might be Calvin Borel, who has won the Derby three times in the past six years. This year, he will ride Revolutionary, a horse trained by Todd Pletcher, one the biggest names in racing. We've already seen one win from the Borel/Pletcher combo: at the 2010 Derby, Borel took first place with Pletcher's horse, Super Saver.
Don't be afraid to pick your favorites based on other means besides handicapping. For instance, if you're a University of Louisville fan, you might want to check out Goldencents. Goldencents is owned in part by men's basketball coach Rick Pitino and trained by Doug O'Neill, who won the Derby and the Preakness last year with I'll Have Another.
However you place your bets, don't be shy about backing your opinion. The Kentucky Derby is one of the most difficult and challenging horse races in the world and often ends in a surprising fashion. And the only thing better than winning those bragging rights is pocketing the cash that comes with it. Lucky for you, TwinSpires.com can help you with both.