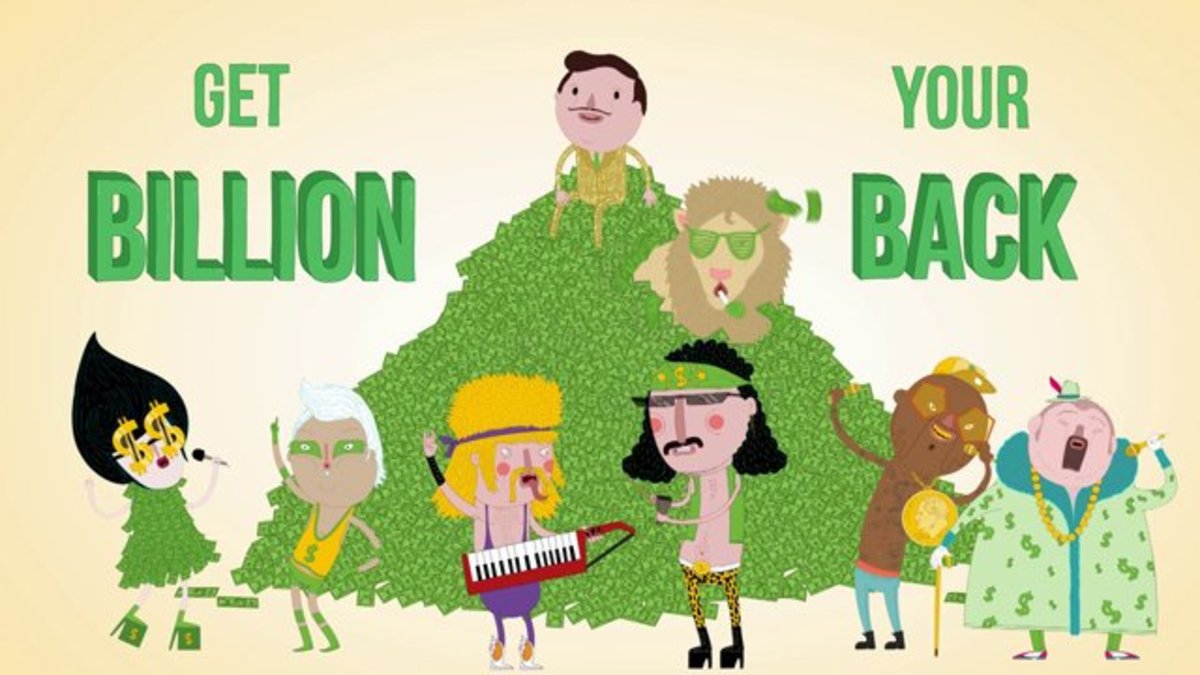 The good people at H&R Block are helping America get back a billion dollars in unclaimed refunds, and has launched a record label to celebrate! Introducing, Billion Back Records. Basically, they scouted some of the best YouTube talent on the planet and are helping them launch their music careers even further and in a big way by releasing a new single from a new artist each week. Currently, they're giving away a gold plated iPad (yes, really) and soon they will be giving away a super surround sound system for your place. Past prizes range from a $1,000 StubHub gift card to quality bluetooth speakers and headphones. It's really easy to enter -- all you have to do is visit www.BillionBackRecords.com, check out the refunds, music, prizes and more, and than follow + tweet to enter. Pretty simple.
This is a video that describes what they're doing in a pretty fast and fun way. So enter, check out the tunes and spend all that refund money in a way you'll remember. That piece of clothing you've been eying for too long and will have forever? Perfect. Getting those much needed car repairs finally taken care of? How convenient. Upgrading your living room TV to something flat, thin, 3D and ultra HD? Awesome. Weekend getaway at a nice hotel with your significant other? Done. Donating to your favorite charity? Even better. H&R Block can make it all happen, so definitely scope everything out and see.
This post was sponsored by H&R Block.