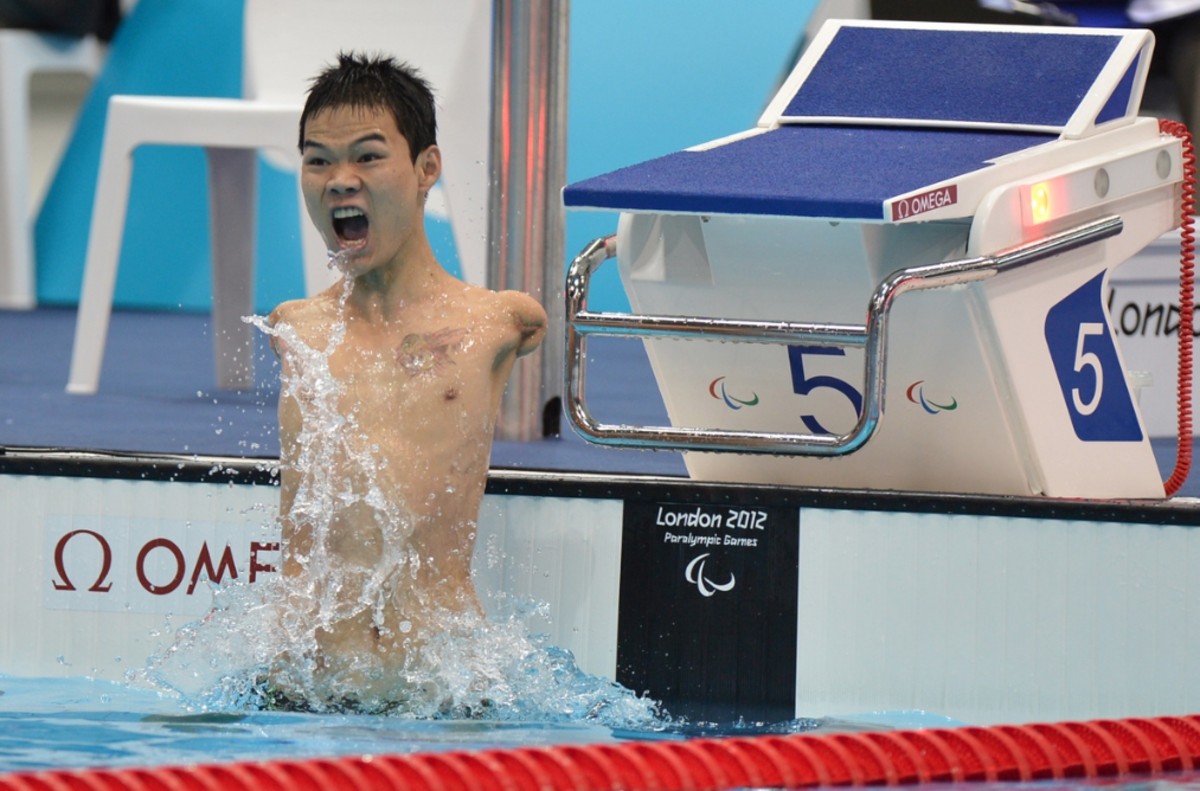 It's amazing what the right photographer in the right place can capture. Here are 30 heartbreaking, heartwarming or just flat out emotional photos.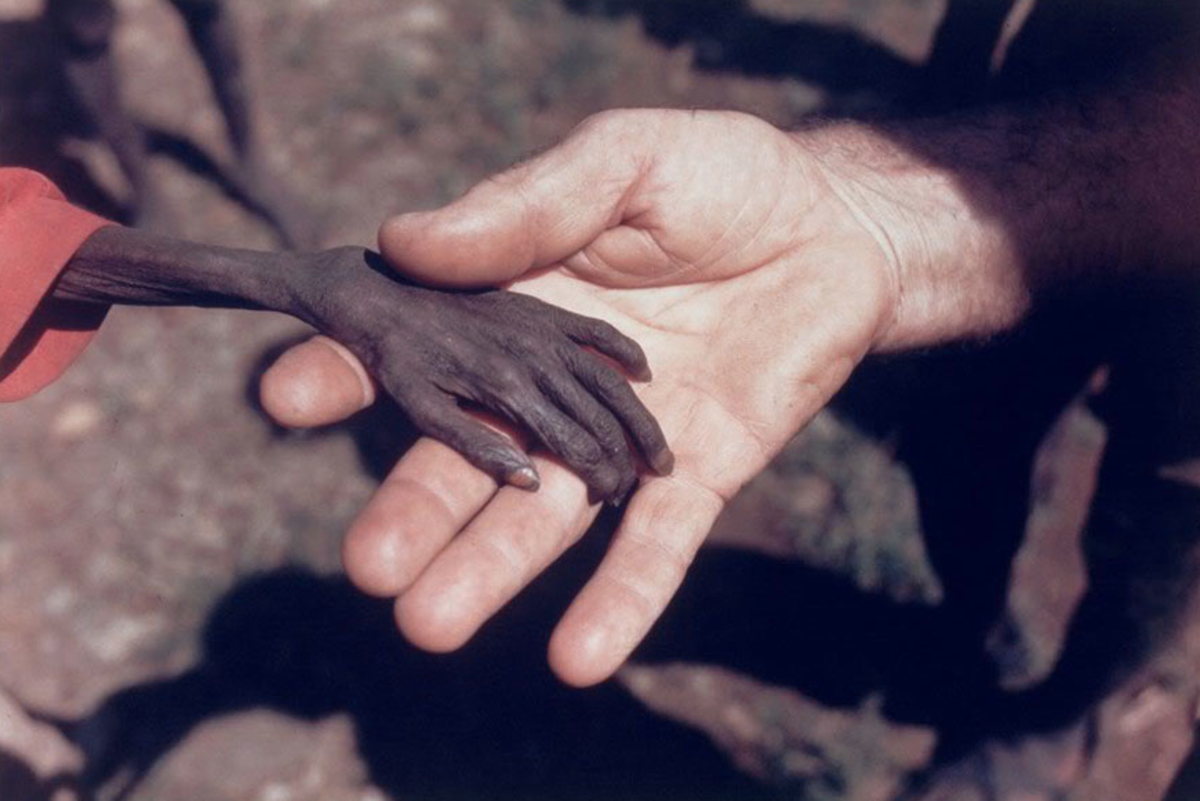 Starving boy and missionary. Photo by Mike Wells.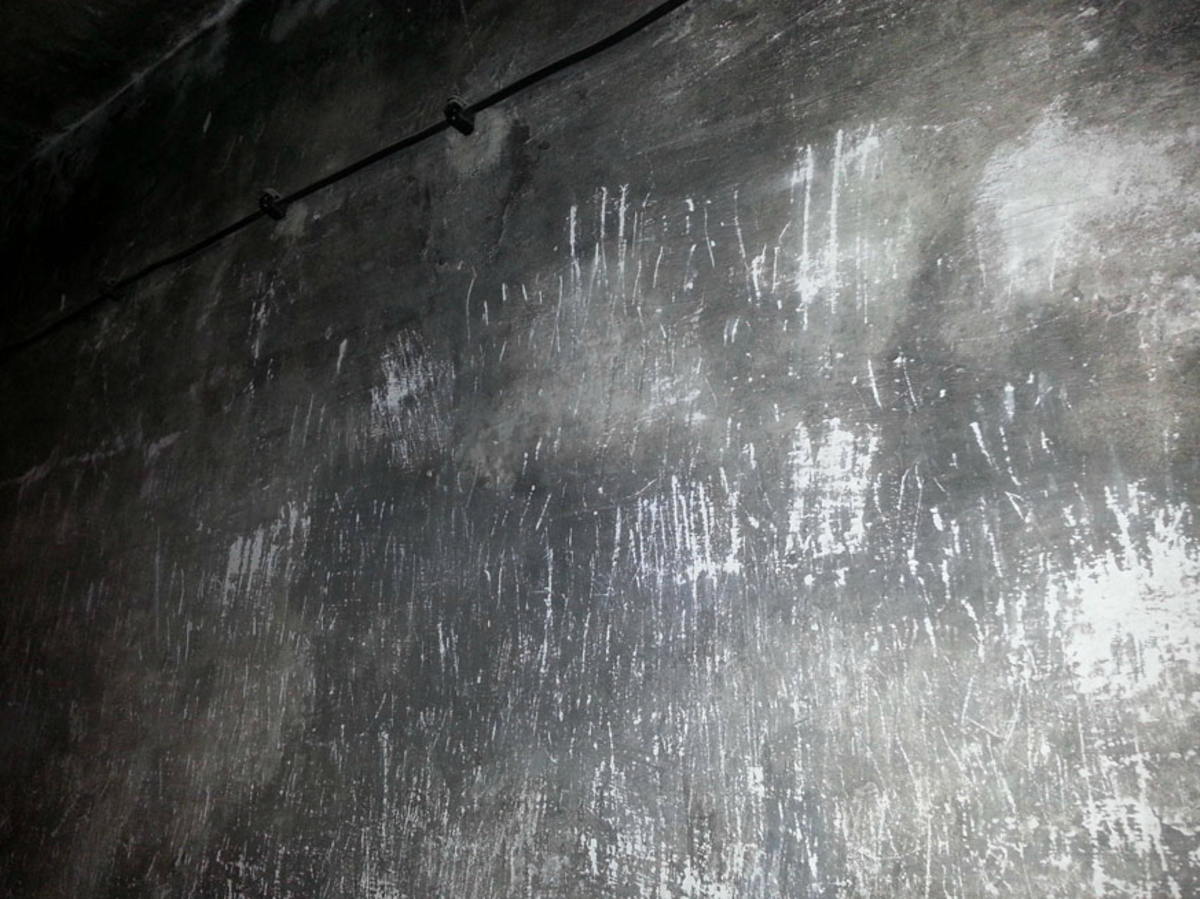 Inside an Auschwitz gas chamber. Photo via Imgur.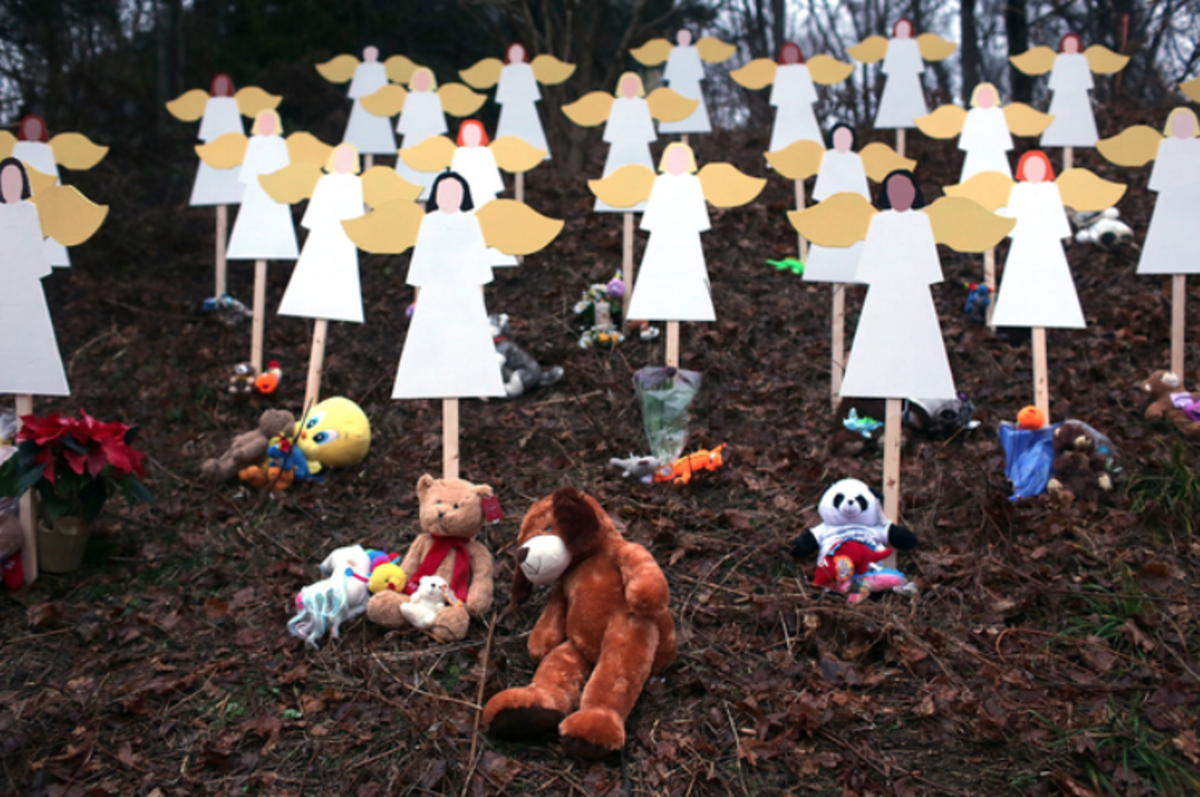 27 paper angels across the street from Sandy Hook Elementary. Photo by Spencer Platt.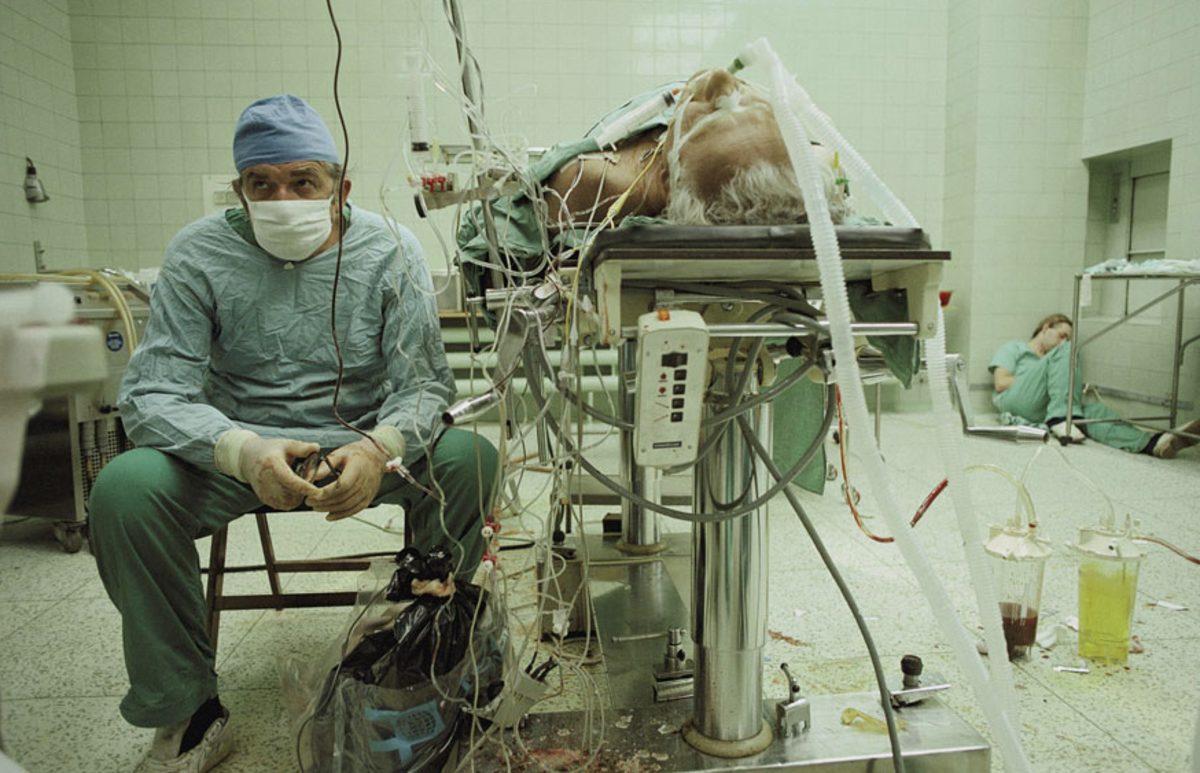 Just an amazing photo of a surgeon after a 23-hour-long heart transplant that was successful. Note the other doctor sleeping in the corner. Photo by James Stanfield.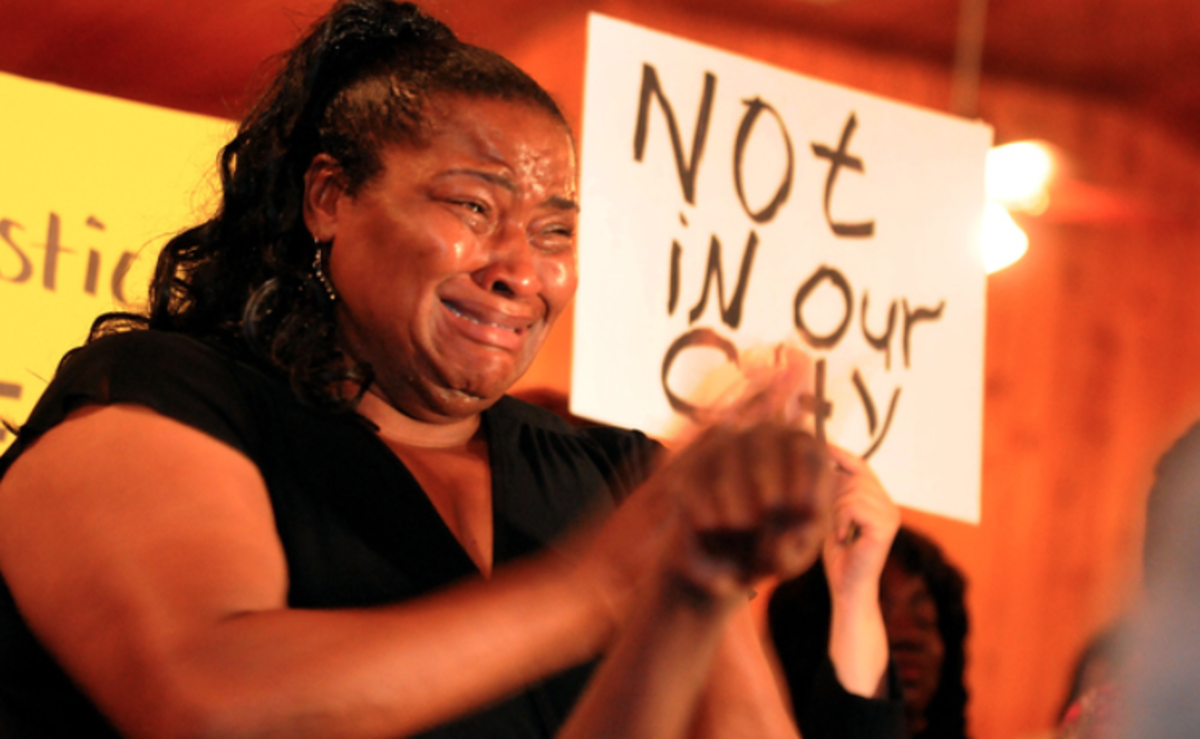 A town hall meeting discussing the Travon Martin shooting after it happened. Photo by Gerardo Mora.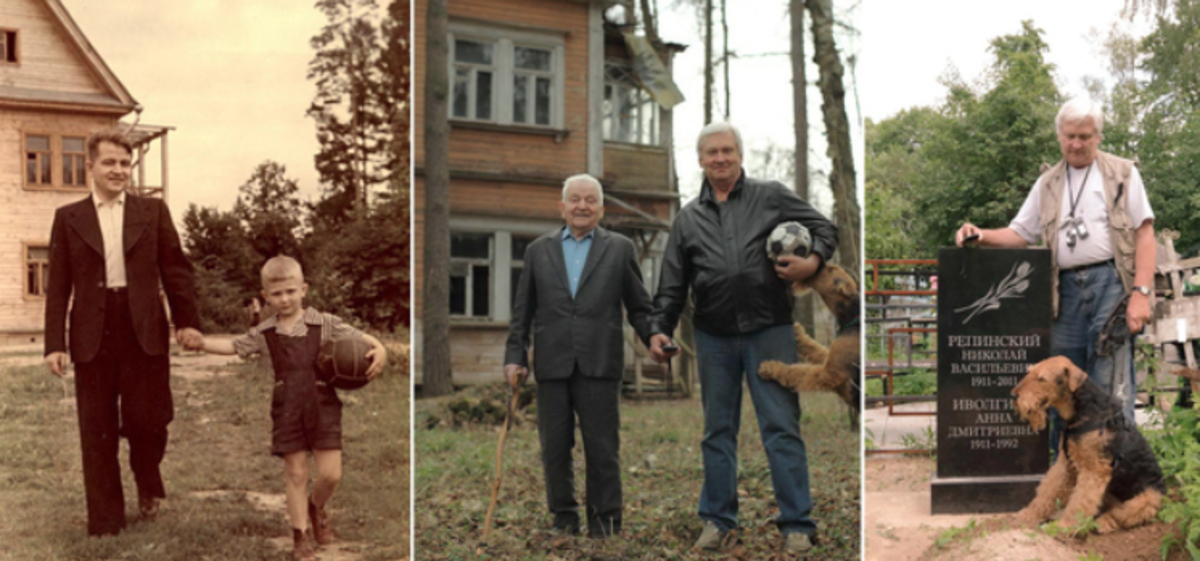 Father and son, 60 years apart and 62 years apart. Photo via Vojage-Vojage.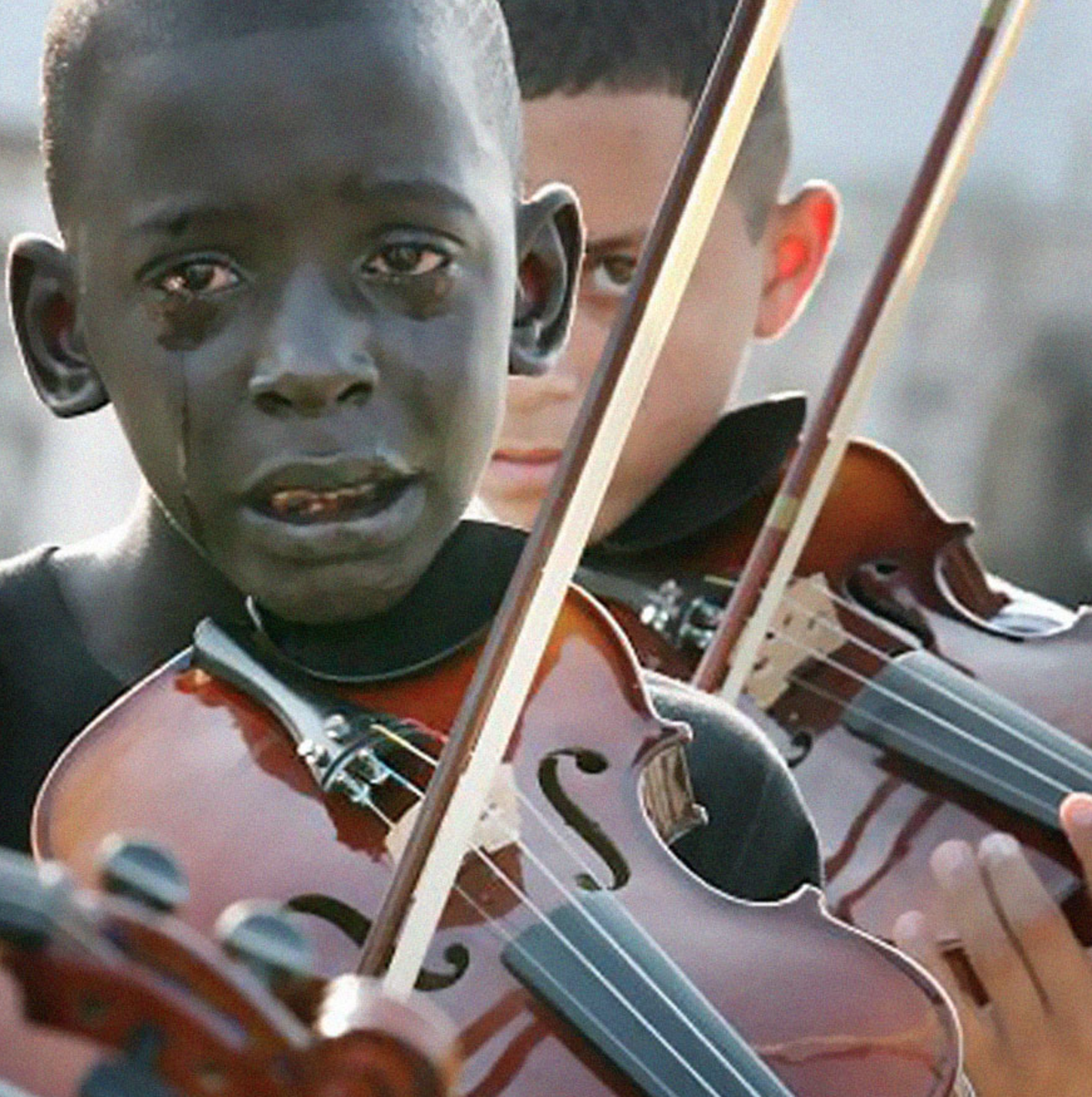 A young child plays violin a teacher's funeral who had helped him escape poverty and violence through the art of music. Photo via alvemasnossascriancas.blogspot.com.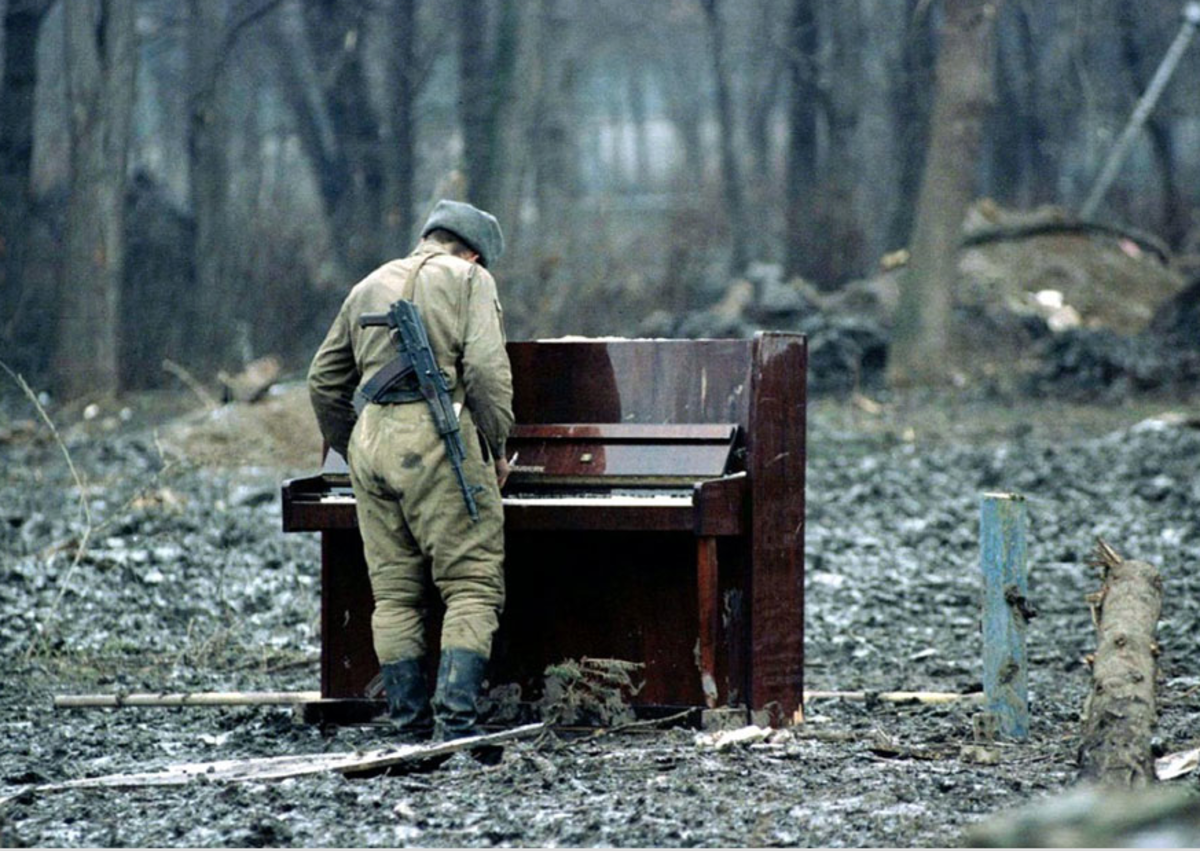 Russian soldier playing a piano in Chechnya in 1994. Photo via drugoi.livejournal.com.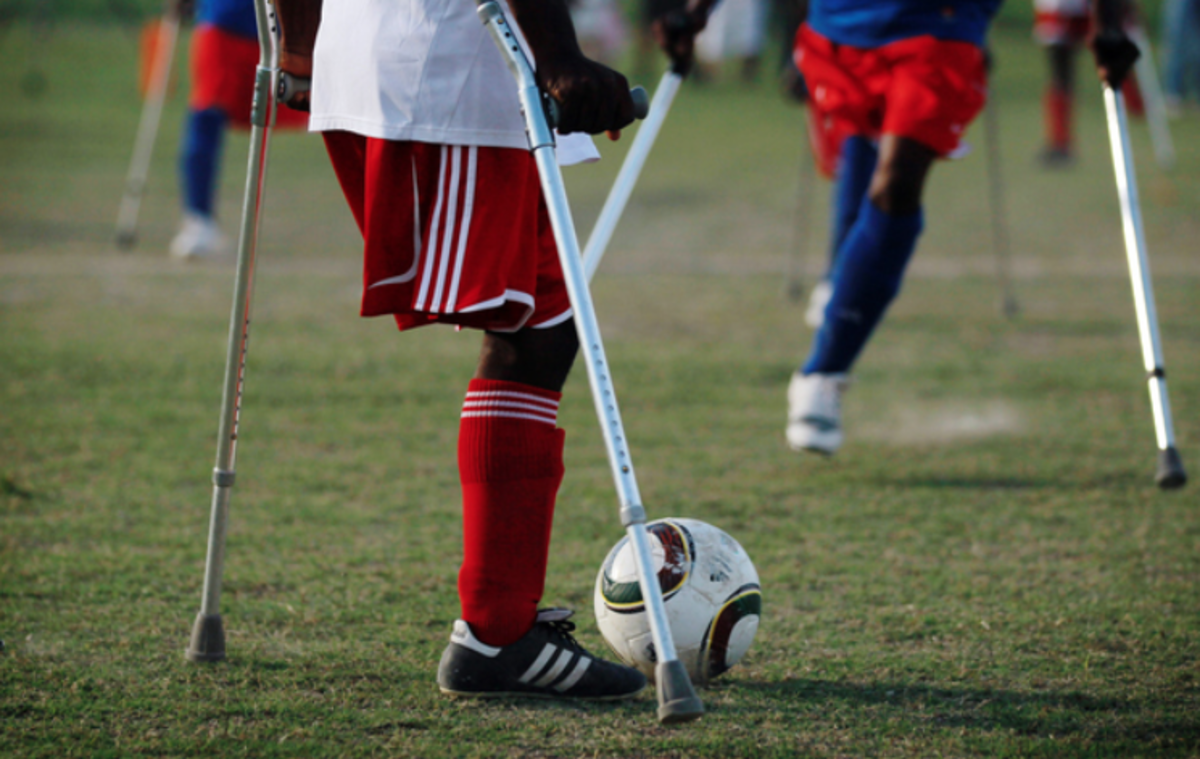 Victims of the 2010 earthquake and now amputees playing soccer together only a year later. Photo by Joe Raedle.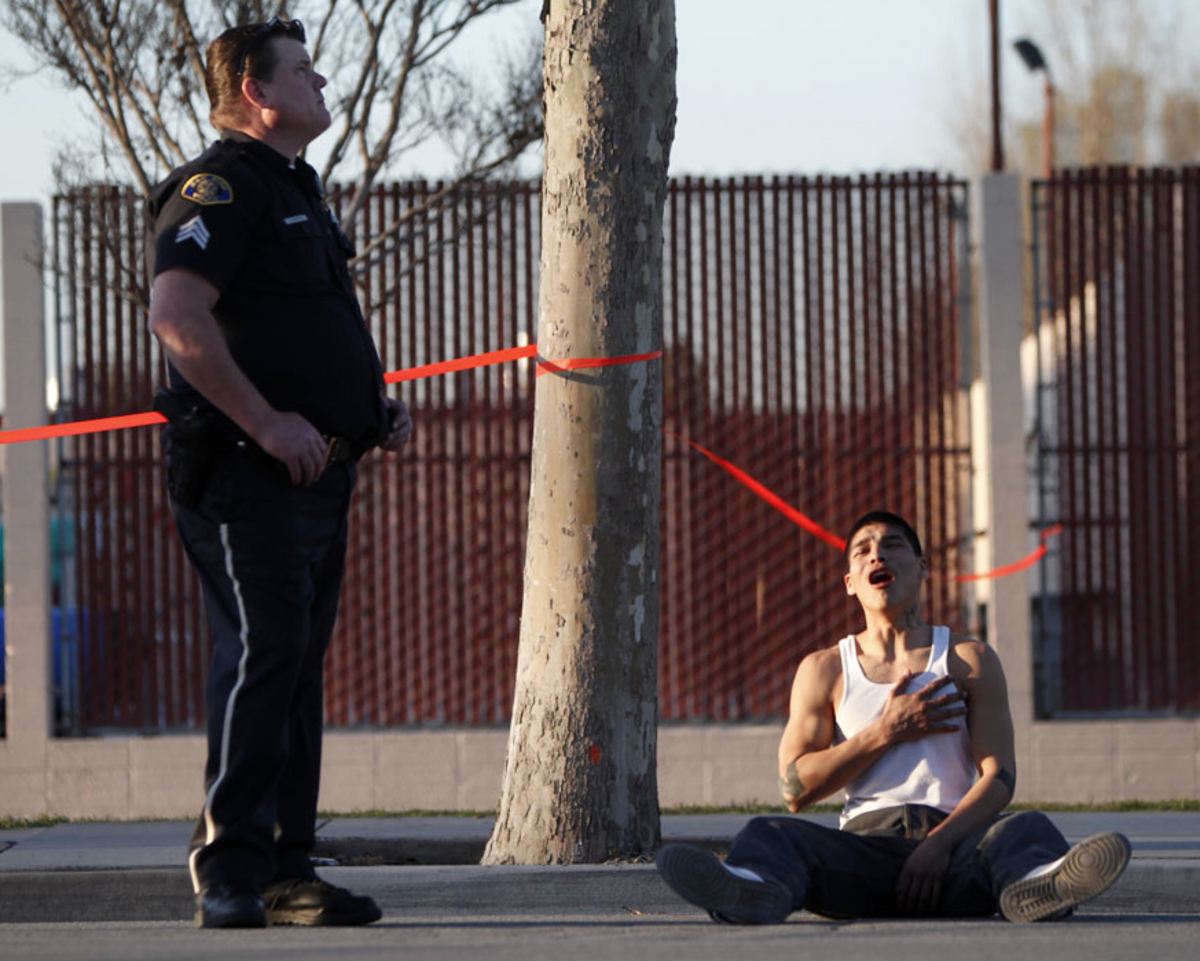 The man on the ground just found out that his brother was killed. So sad. Photo by Nhat V. Meyer.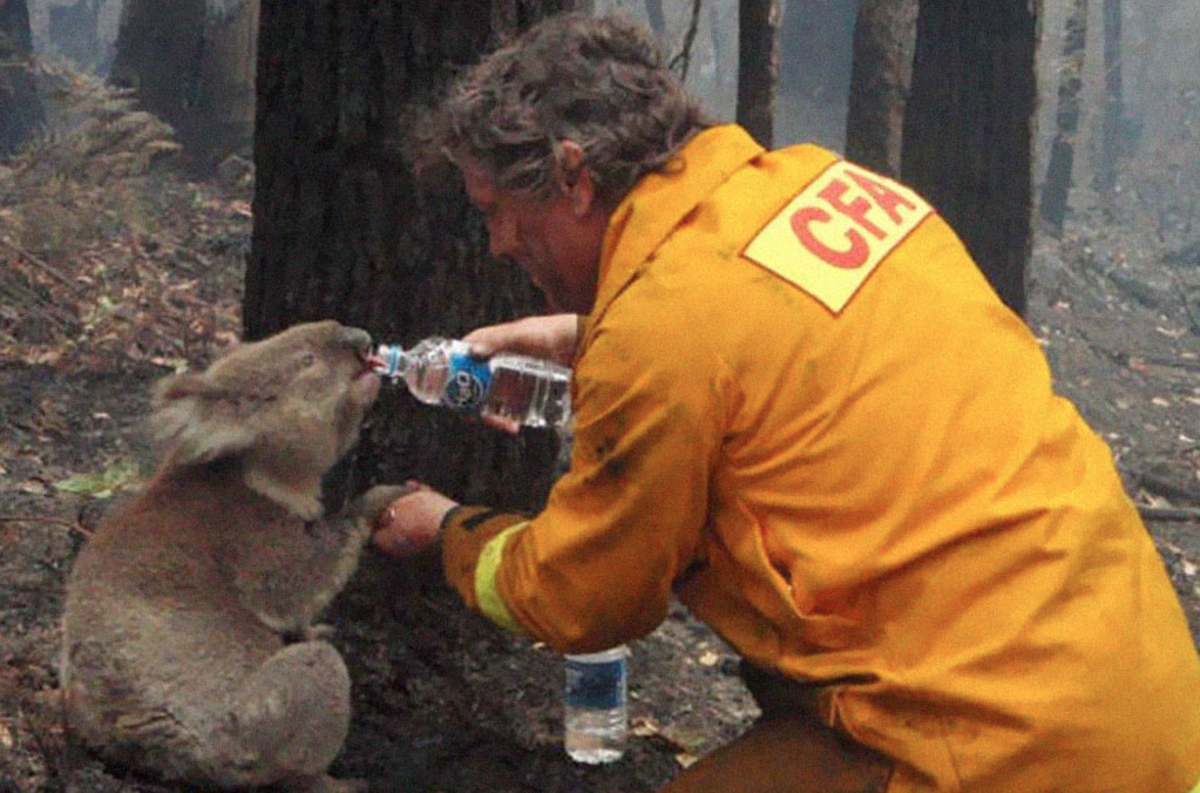 A firefighter gives water to a koala bear after working a terrible forrest fire. Photo via abc.net.au.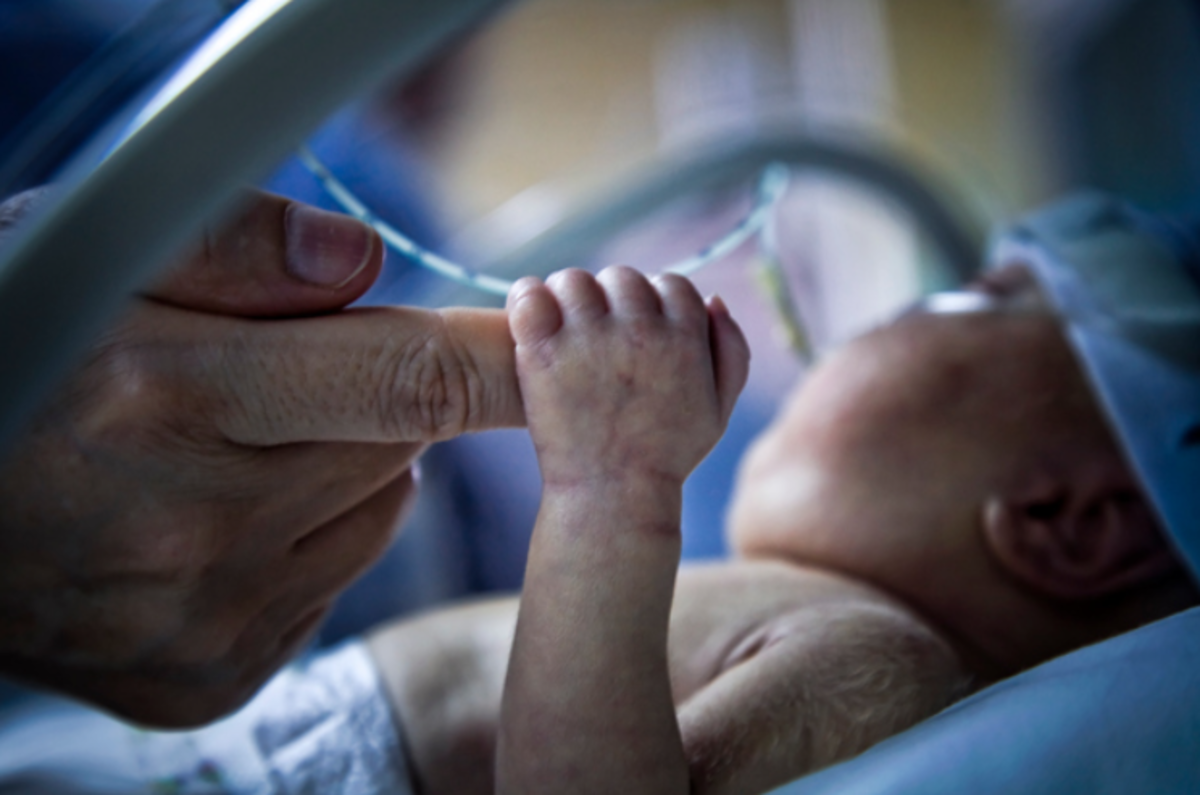 A premature baby holds on to his father's finger. Photo by Luis Davilla.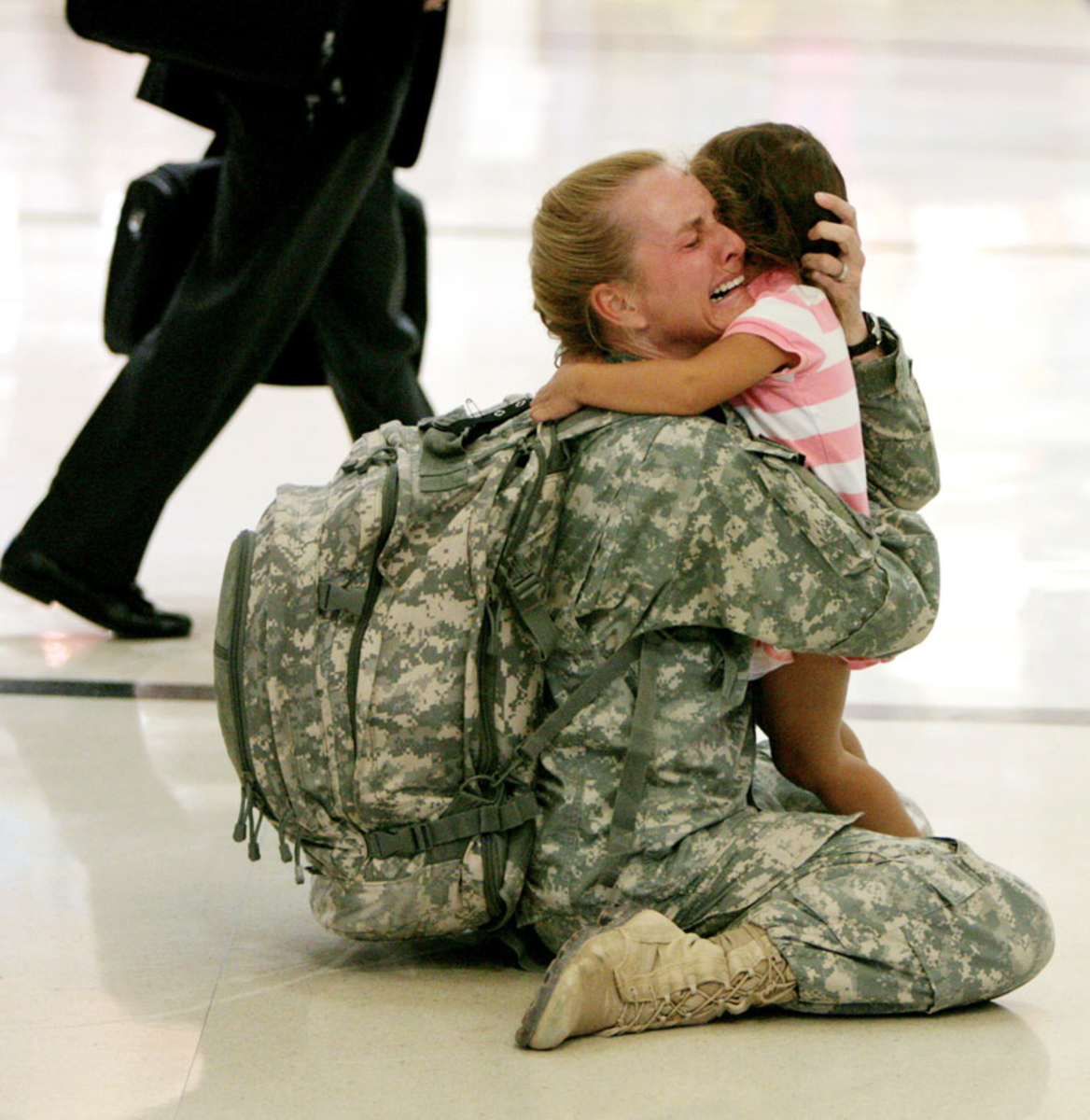 A soldier returns from Iraq and sees her daughter. Photo by Louie Favorite.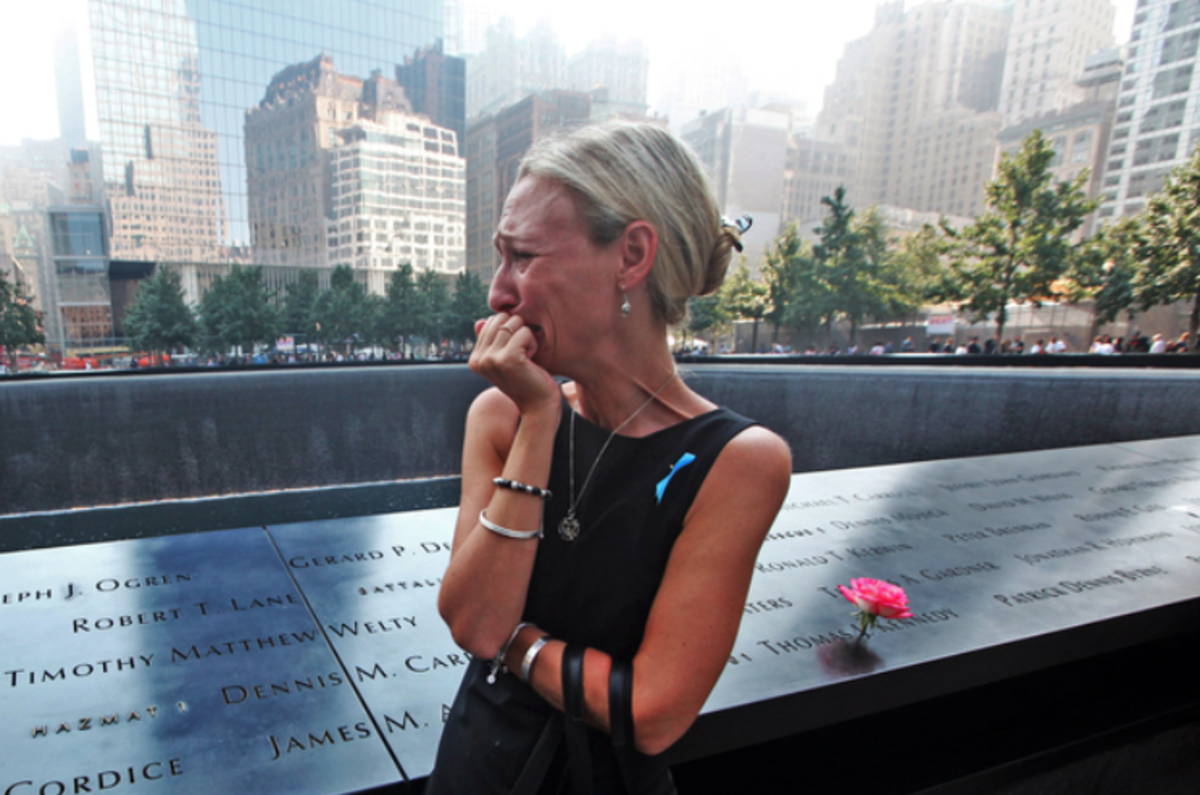 A woman mourning the loss of her husband, a firefighter, on the 12th anniversary of the 9/11 attacks. Photo by Chris Pedota-Pool.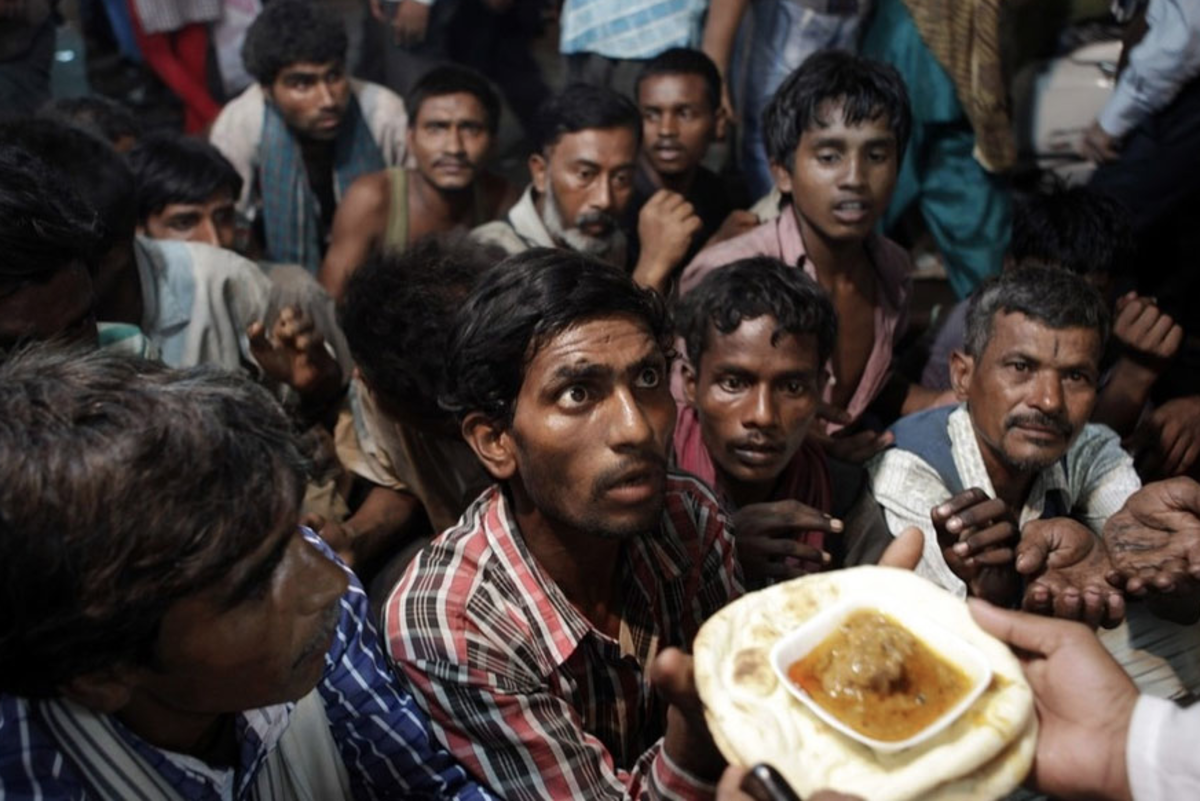 Indian homeless men wait to receive free food distributed outside a mosque. Photo by Tsering Topgyal.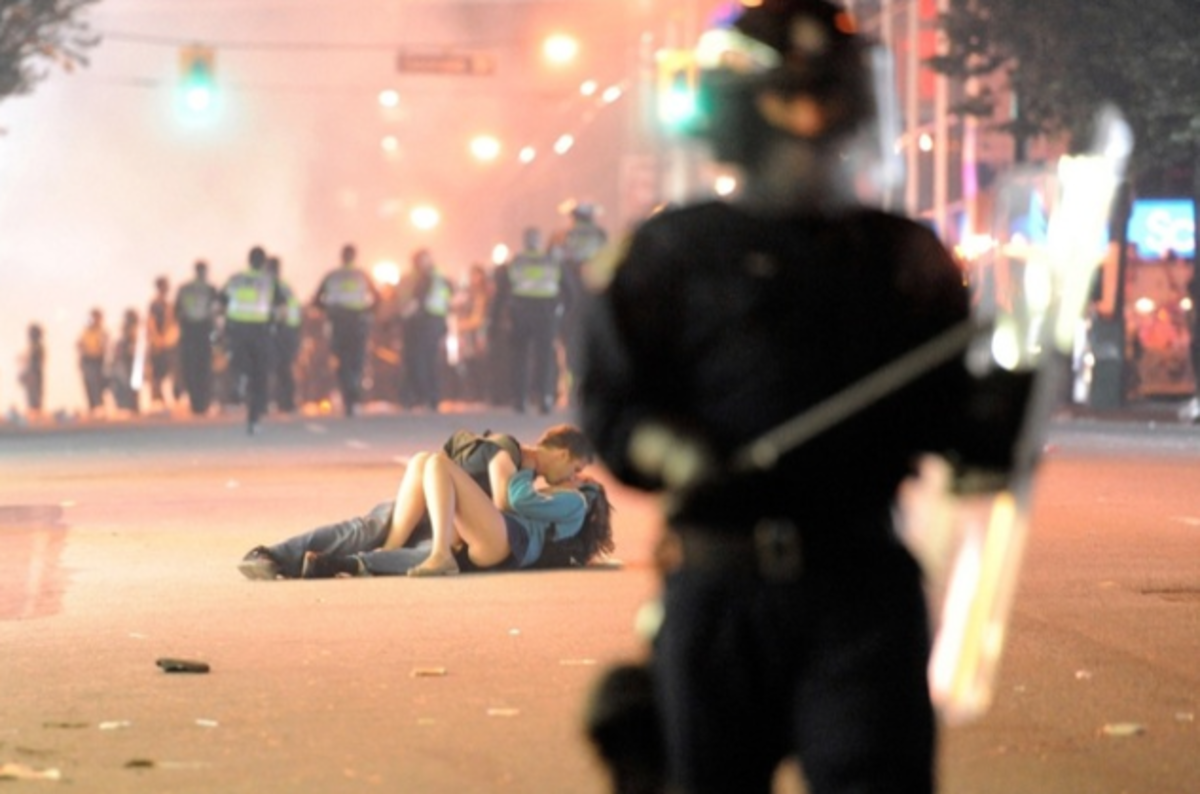 A man kisses his girlfriend after she was knocked to the ground by a Police riot shield. Photo by Rich Lam.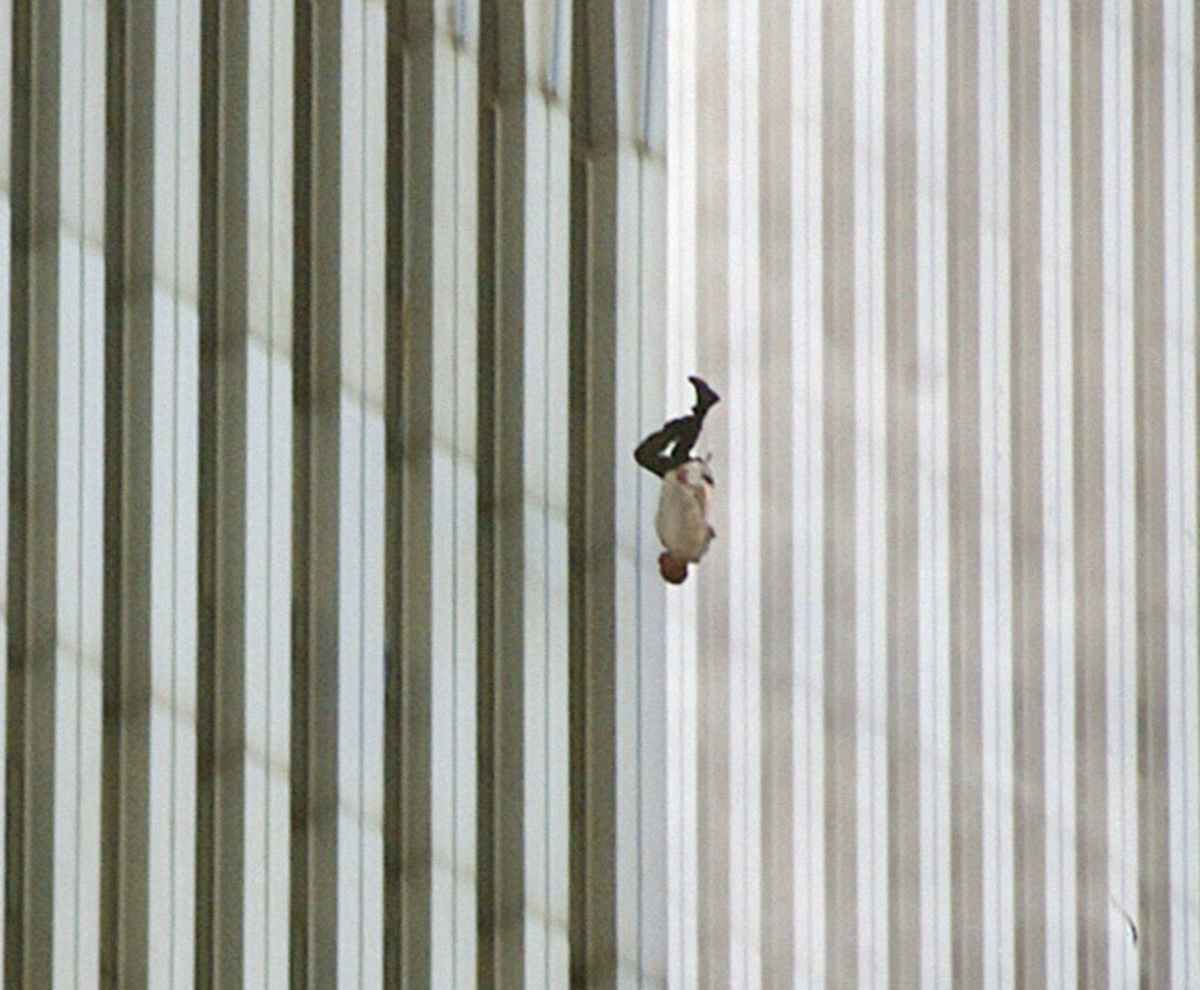 Man falling from World Trade Center on 9/11. Photo by Richard Drew.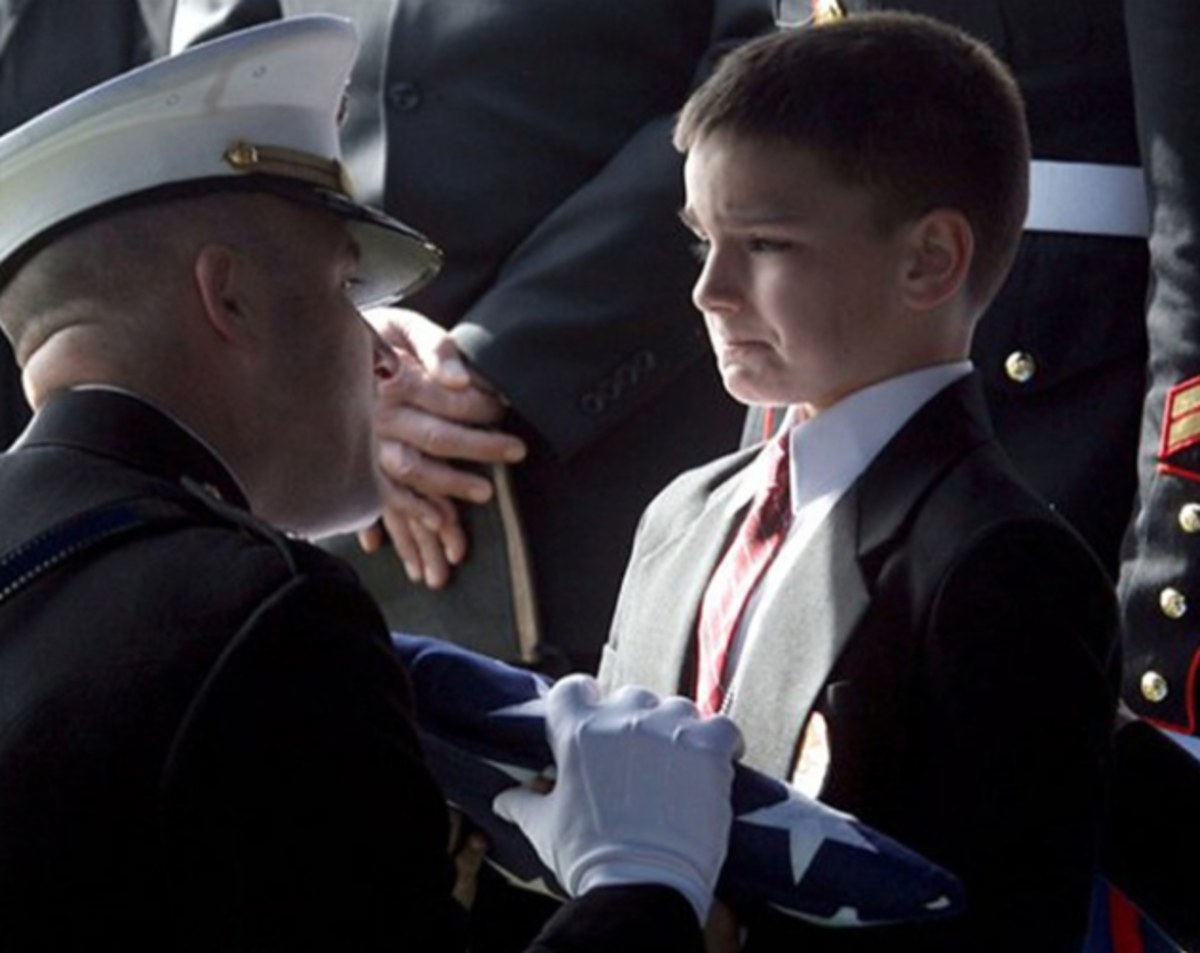 An eight year old accepts a flag during his father's memorial service. Photo by Aaron Thompson.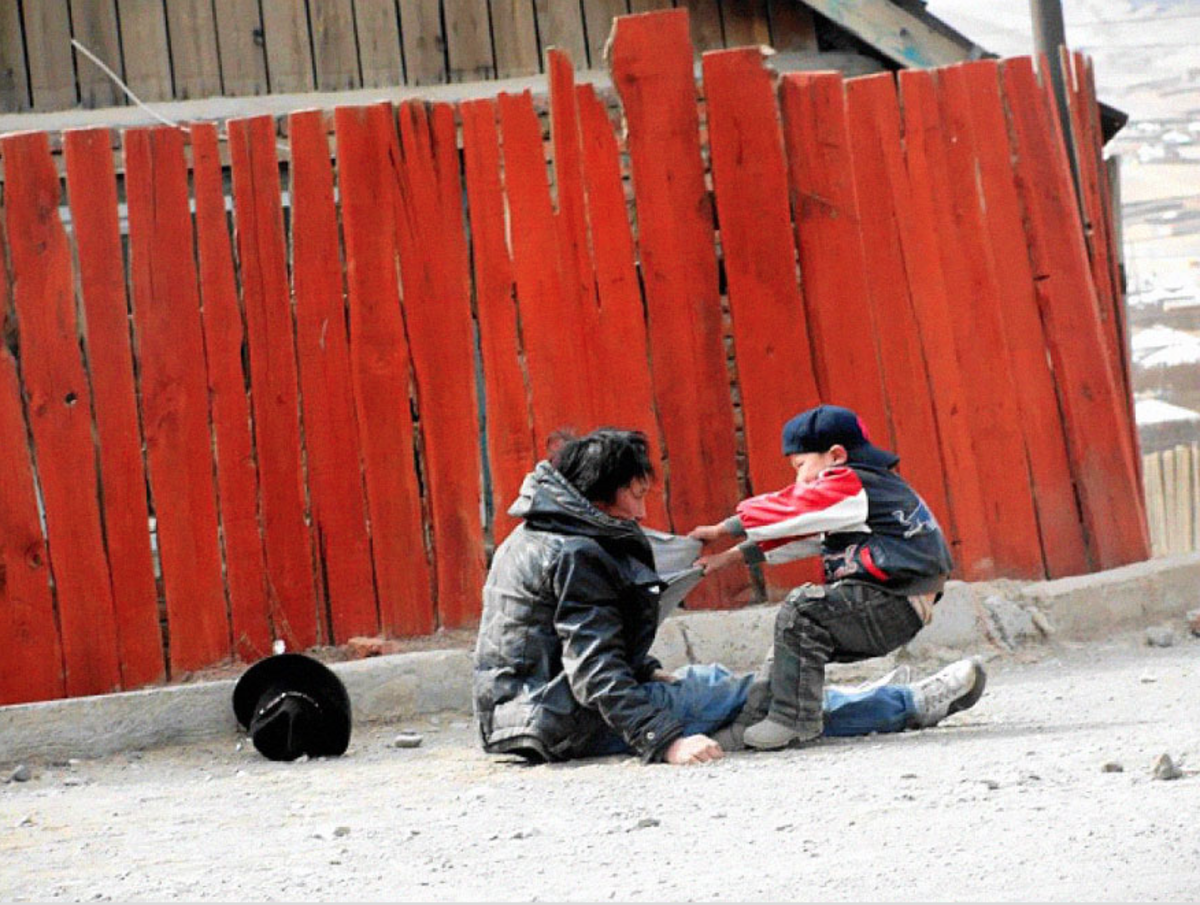 A son with his alcoholic father. Photo via Imgur.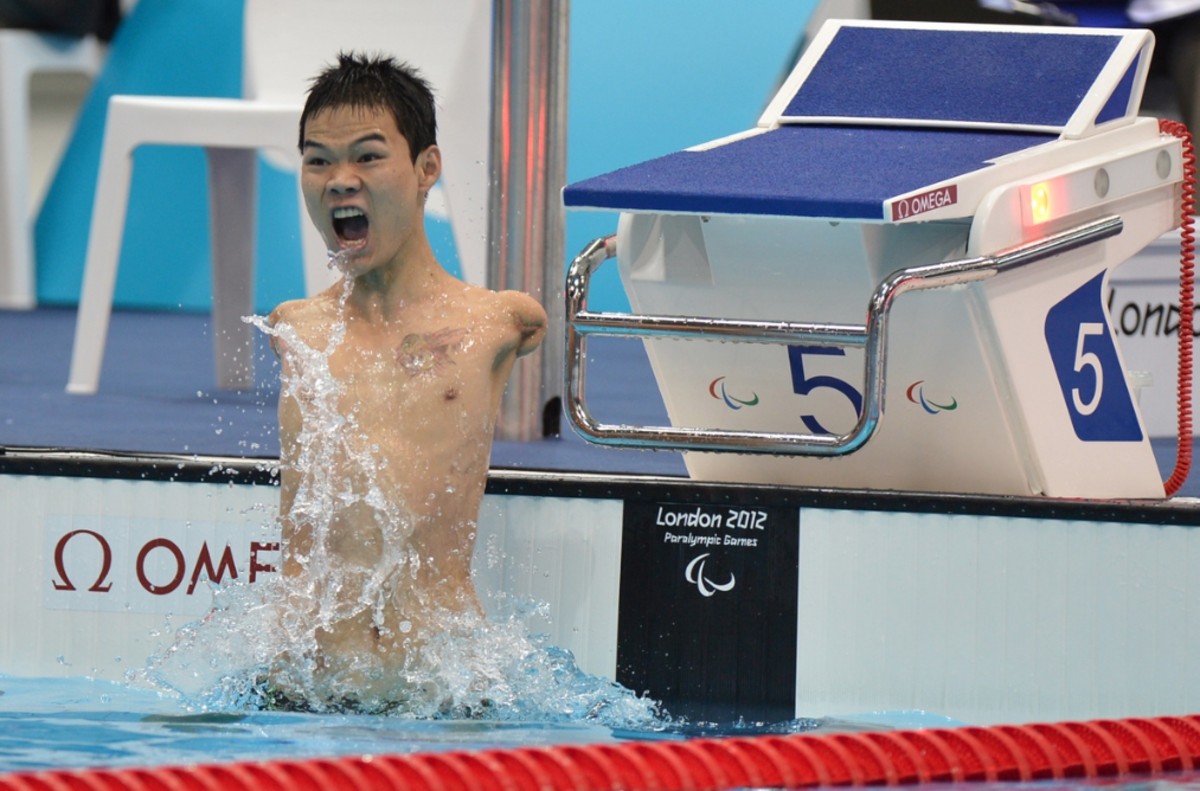 China's Zheng Tao celebrates breaking a world record at the Paralympic Games. Photo by Ben Stansfall.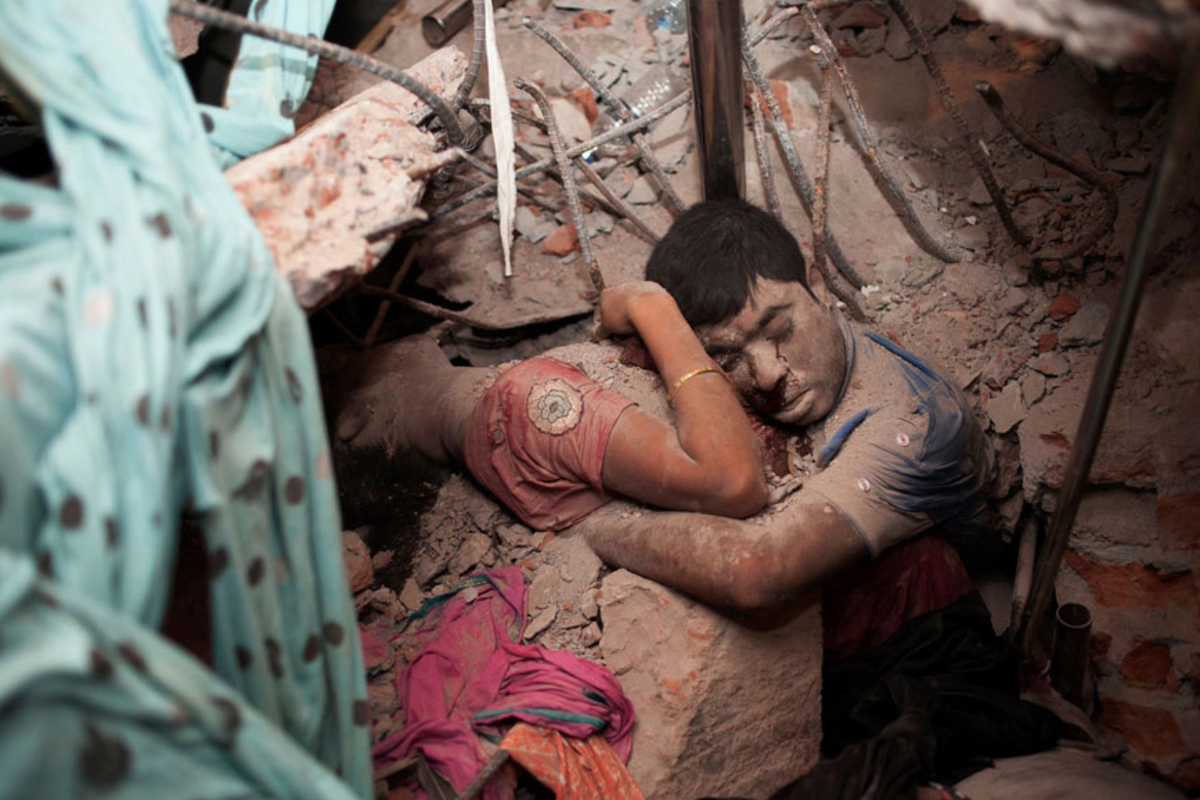 Couple in the rubble of a collapsed building. Photo by Taslima Akhter.
A man after his home was ruined in a tornado. Photo by Brian Sokol.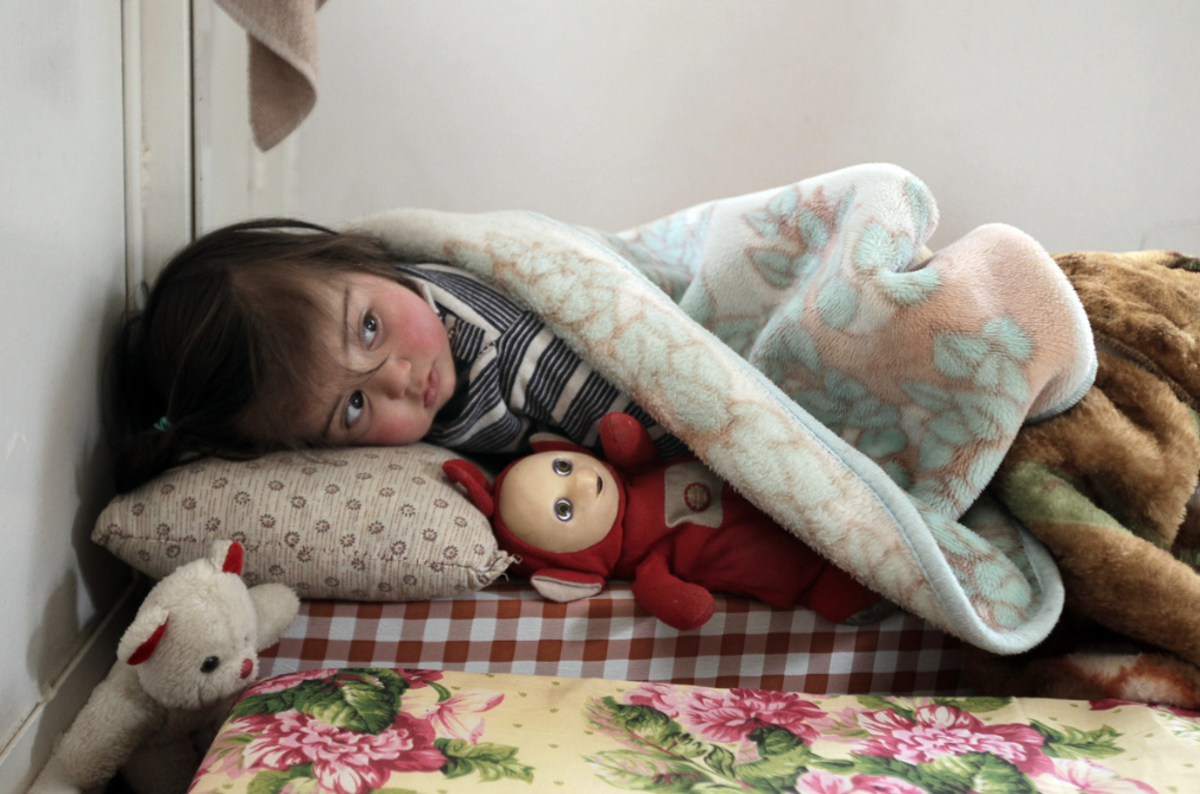 A Syrian girl who fled violence at a shelter home. Photo by Joseph Eid.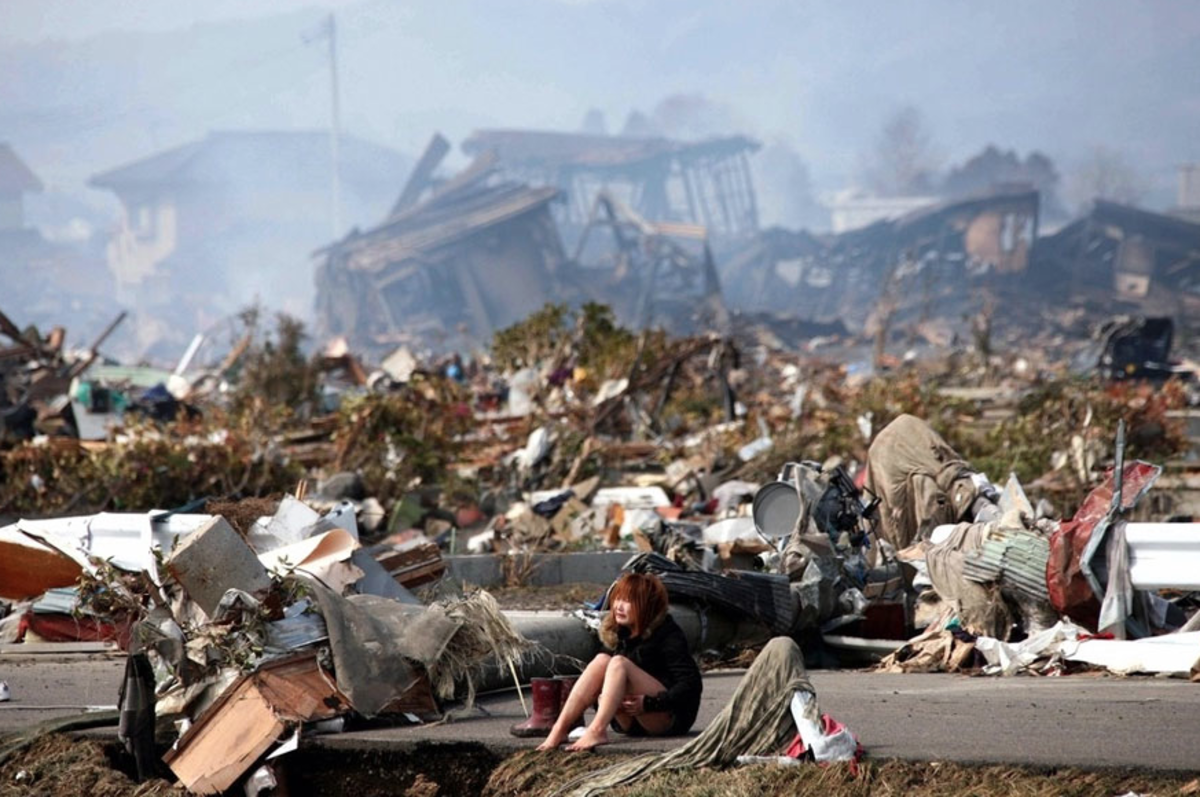 A woman sits in wreckage after an earthquake hits her home town. Photo by Asahi Shimbun and Toshiyuki Tsunenari.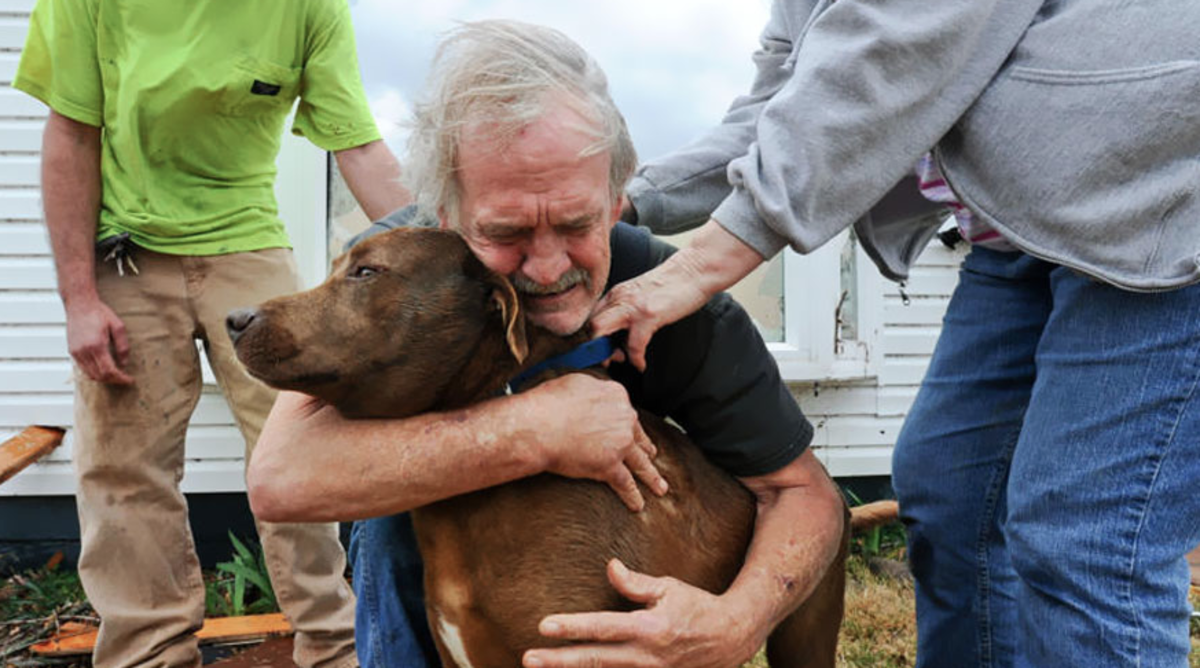 Man hugs his dog after finding her in his destroyed home following a devastating Alabama tornado. Photo by Gary Cosby Jr.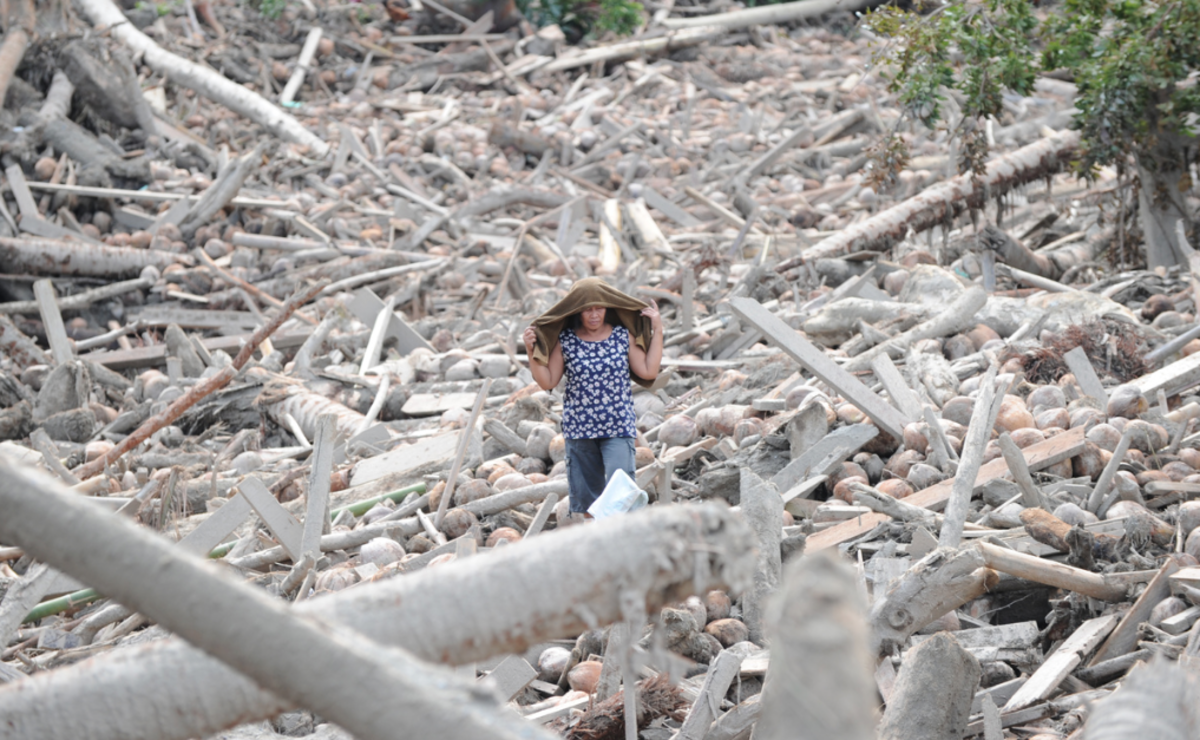 A woman looks for relatives after a typhoon hit her home town. Photo by Ted Aljibe.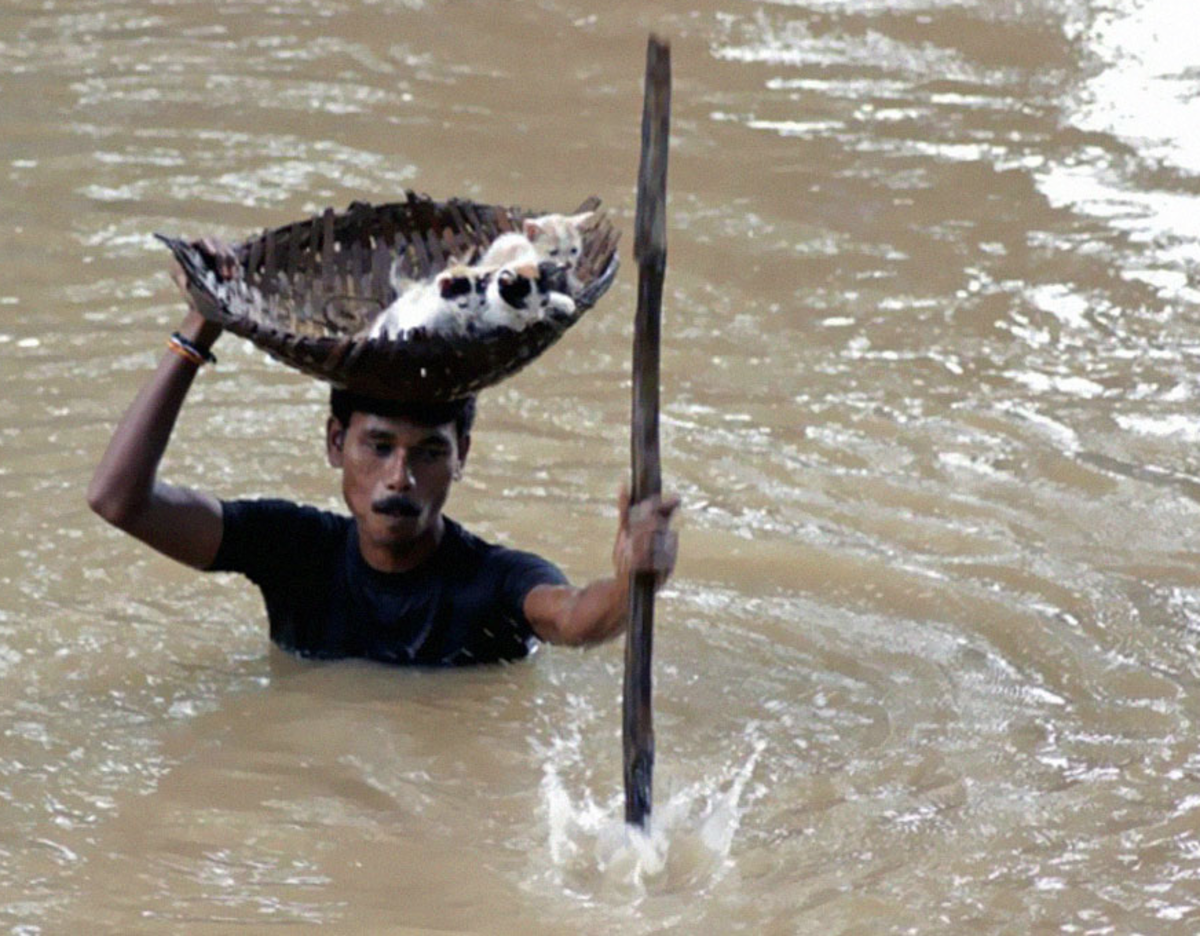 During massive floods in India, a man used a basket to save stray cats. Photo by Biswaranjan Rout.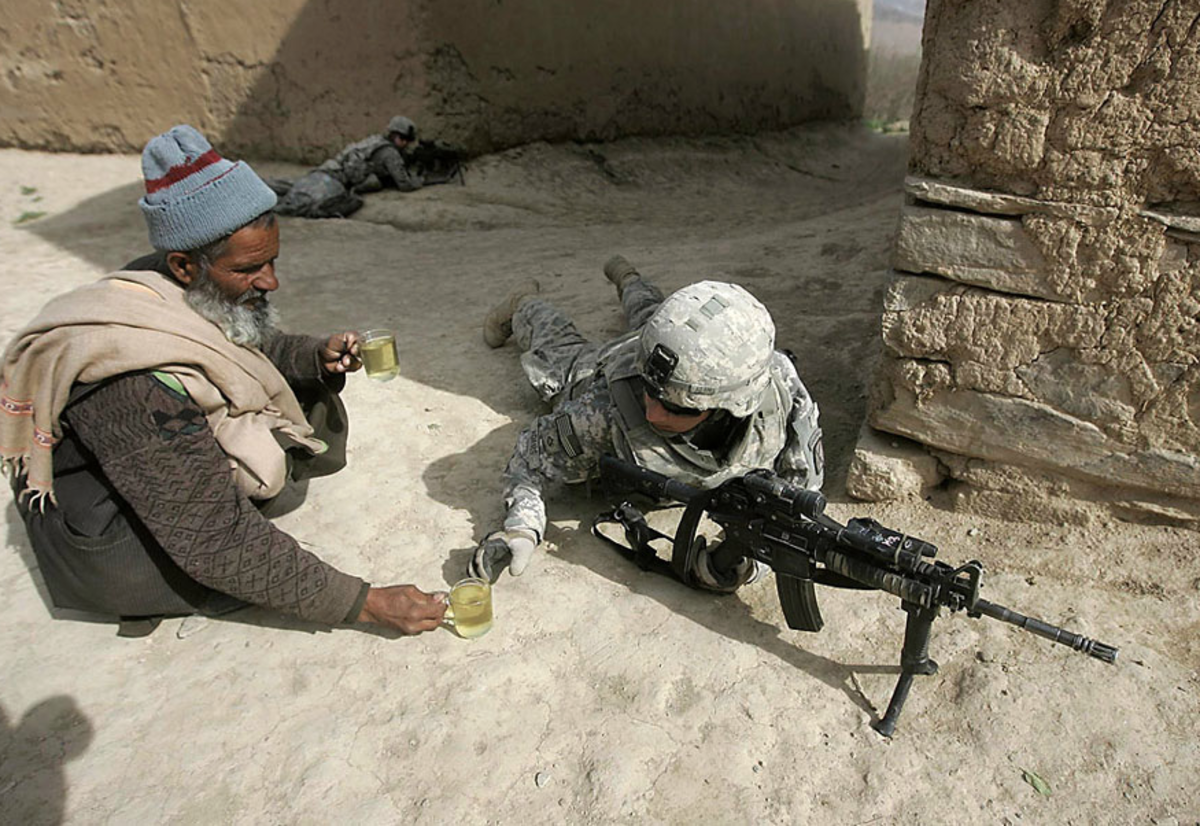 An Afghan man offers tea to soldiers. Photo by Rafiq Maqbool.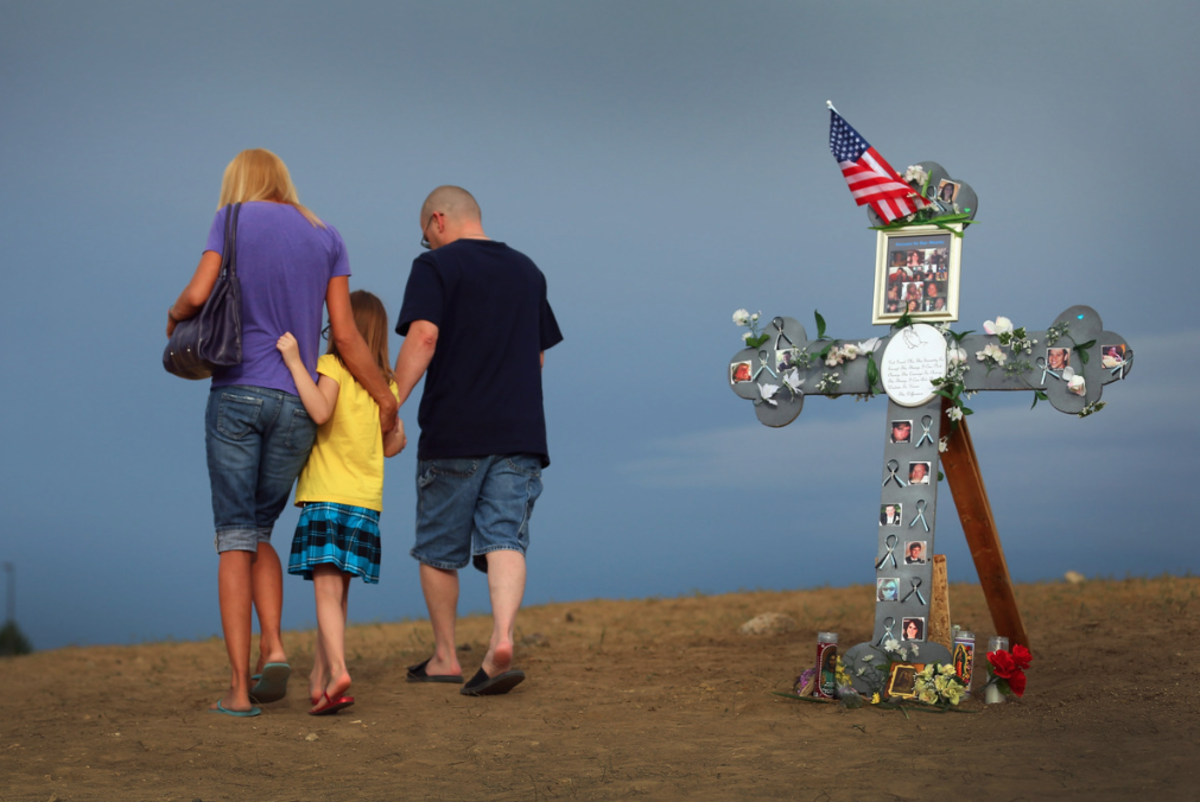 A family walks past a cross remembering the victims of the Aurora Theatre shooting. Photo by Joe Raedle.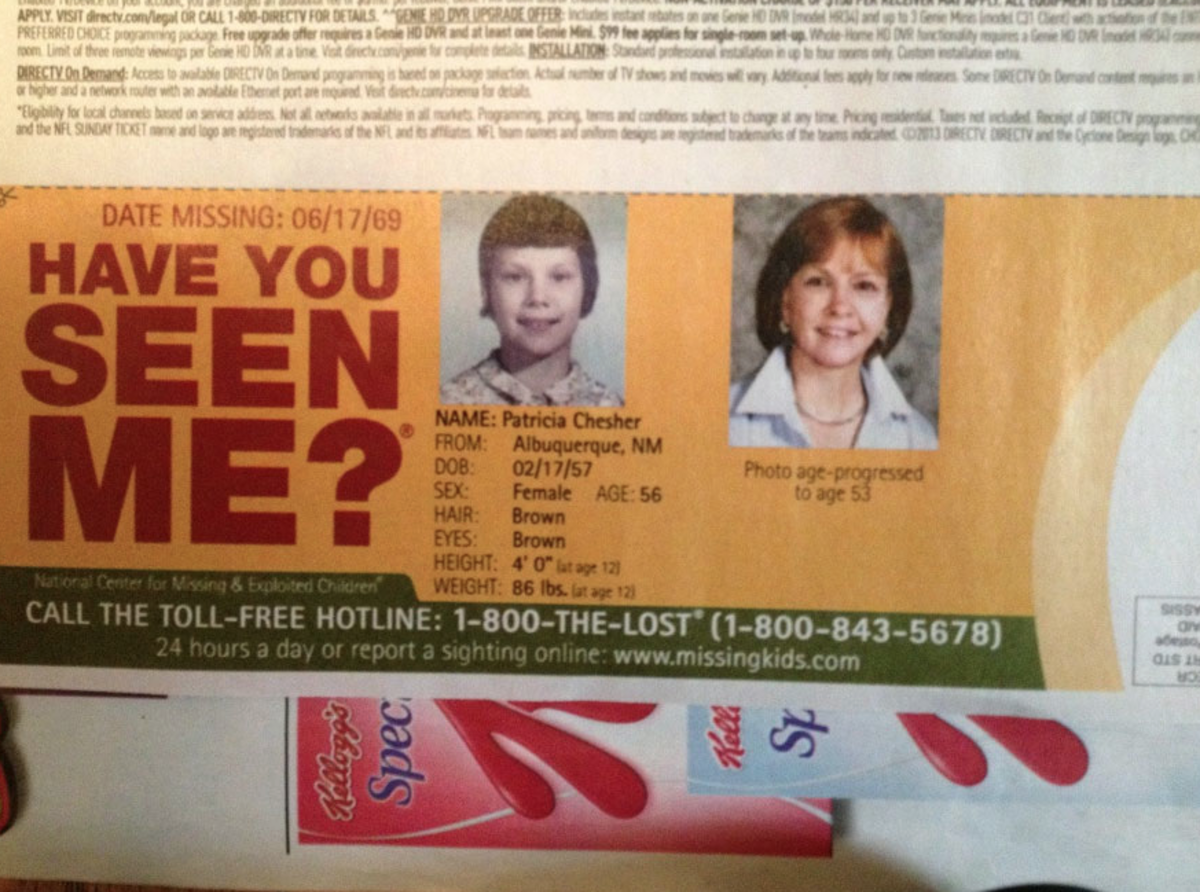 Parents probably in their 70's still looking for their child. Photo via Reddit.