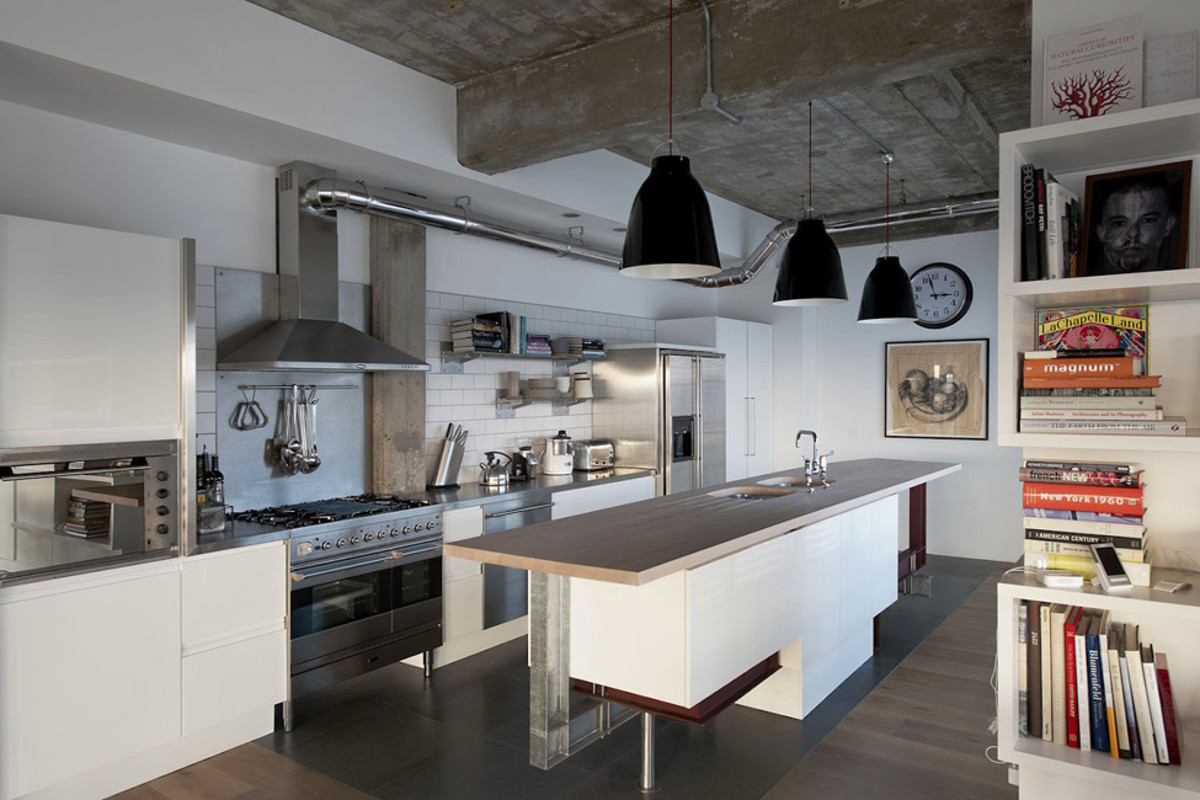 Vitamix: This is the holy-grail of blenders, a (potentially) deadly machine that generates blade speeds of 240 MPH. Perfect for quick and easy juices in the AM.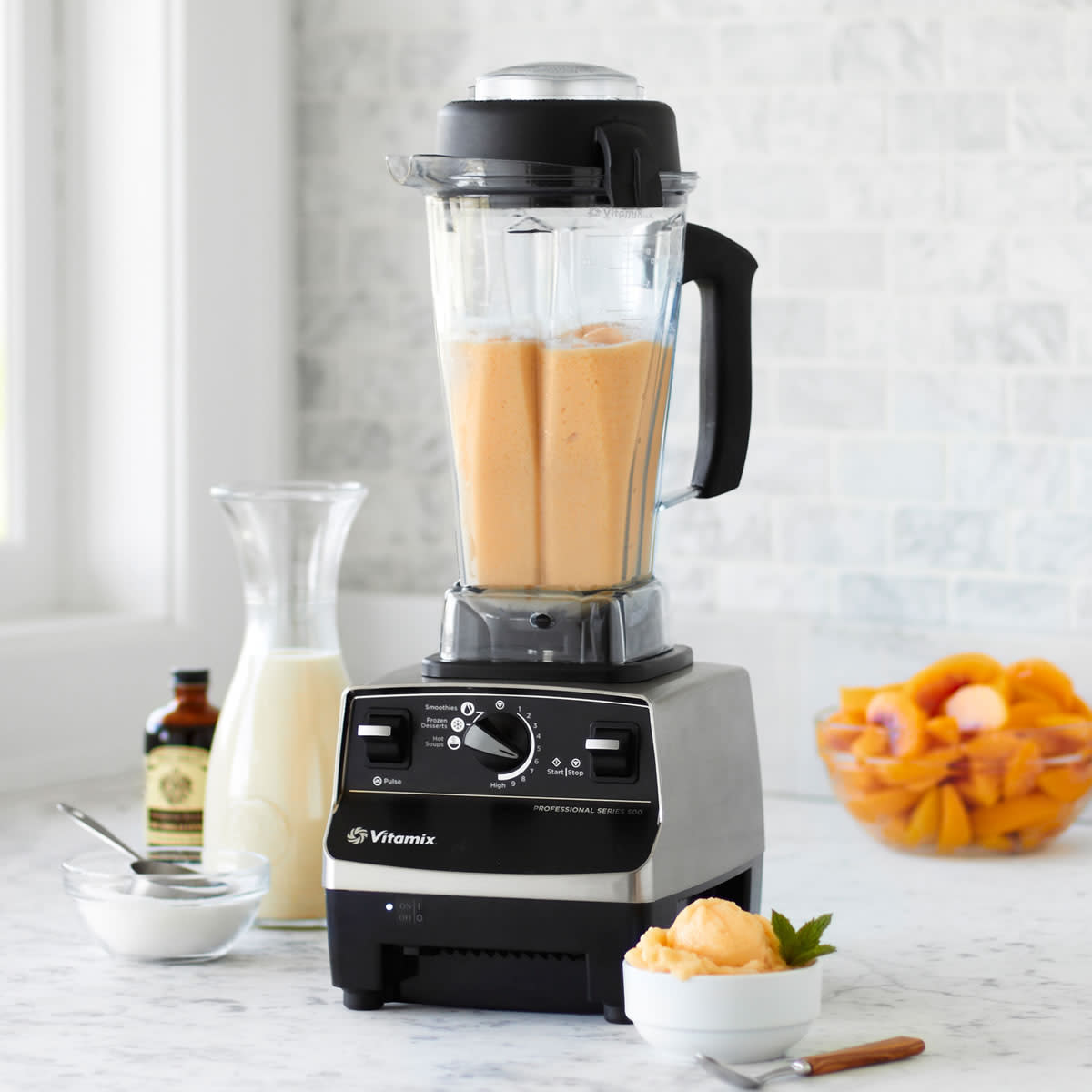 Breville Smart Grill: This is kind of like a George Foreman Grill on steroids. The easiest way to get your protein fix is to throw some chicken breast or steak on this thing and let it do its thing. It features removable and dishwasher safe plates for easy cleanup and has a cool stainless steel look. Much easier than using an outdoor grill with very similar results.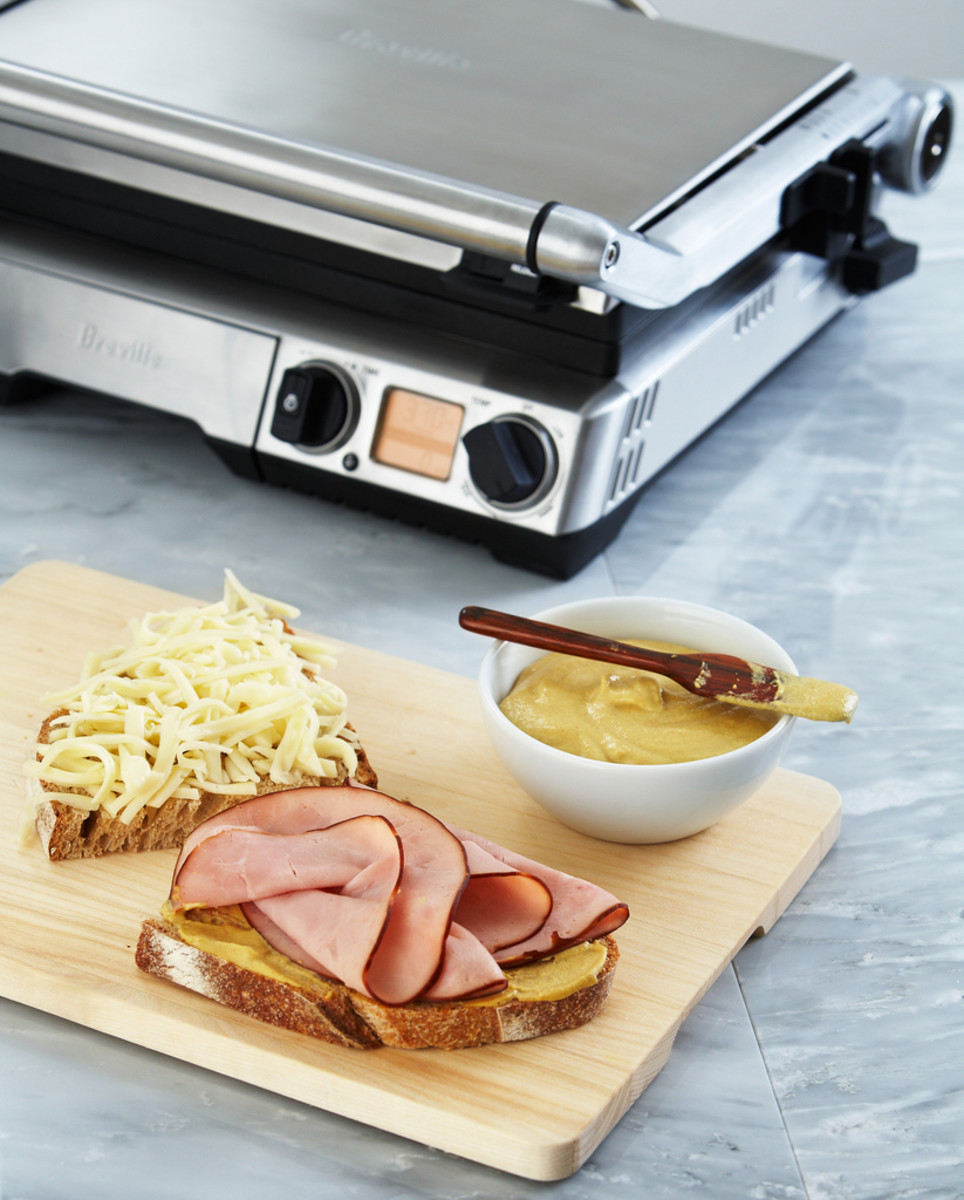 Simplehuman Dish Rack: Instead of letting your dishes pile up in the sink while dealing with the pain of loading and unloading a full dishwasher constantly---try cleaning them by hand directly after each meal and throwing them in this dish rack. You'll save time, prevent any stink from building up, and have a good looking kitchen appliance that let's guests know your space means business.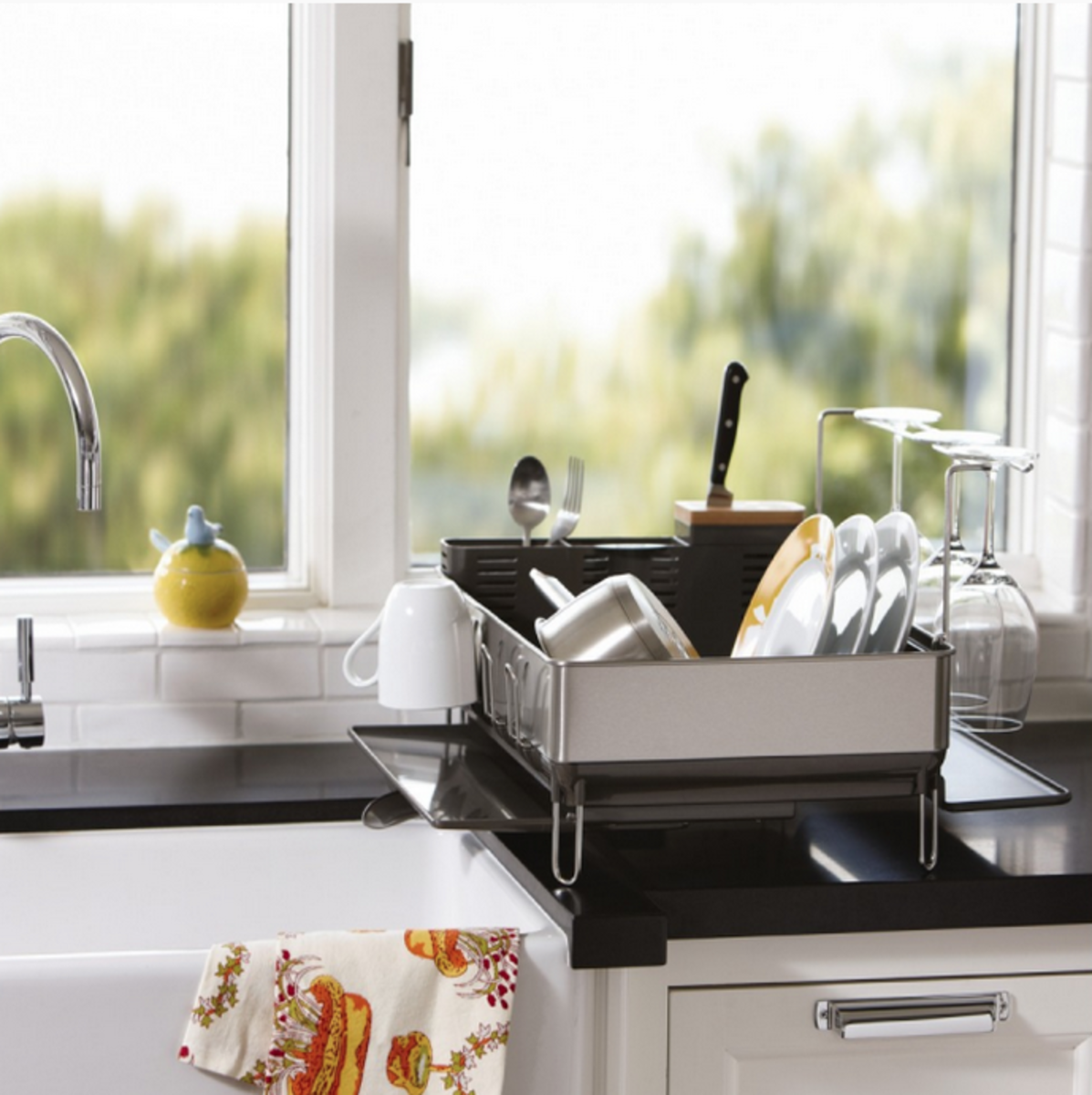 Cast Iron Skillet: They're made of iron so you never have to worry about scratching, denting or dropping one of these bad boys. They're also non-stick, do an amazing job evenly distributing heat, and are versatile enough to make just about anything in. Using an alternative on your stove top is the minor leagues.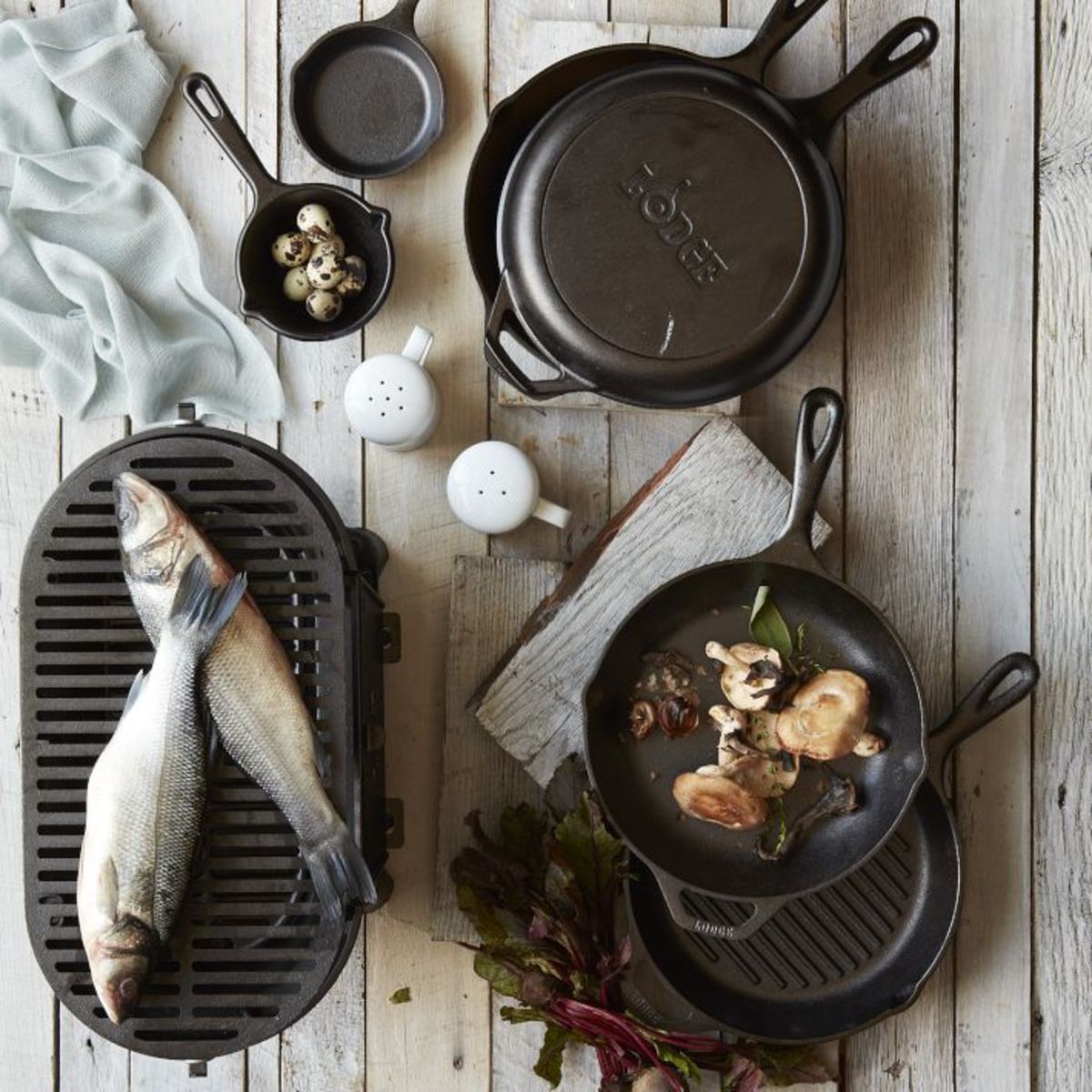 Simplehuman Round Trash Can: No better look than a trashcan you don't have to hide under the sink. This one from Simplehuman is a favorite, as it keeps the plastic bag out of sight while being completely finger-print proof.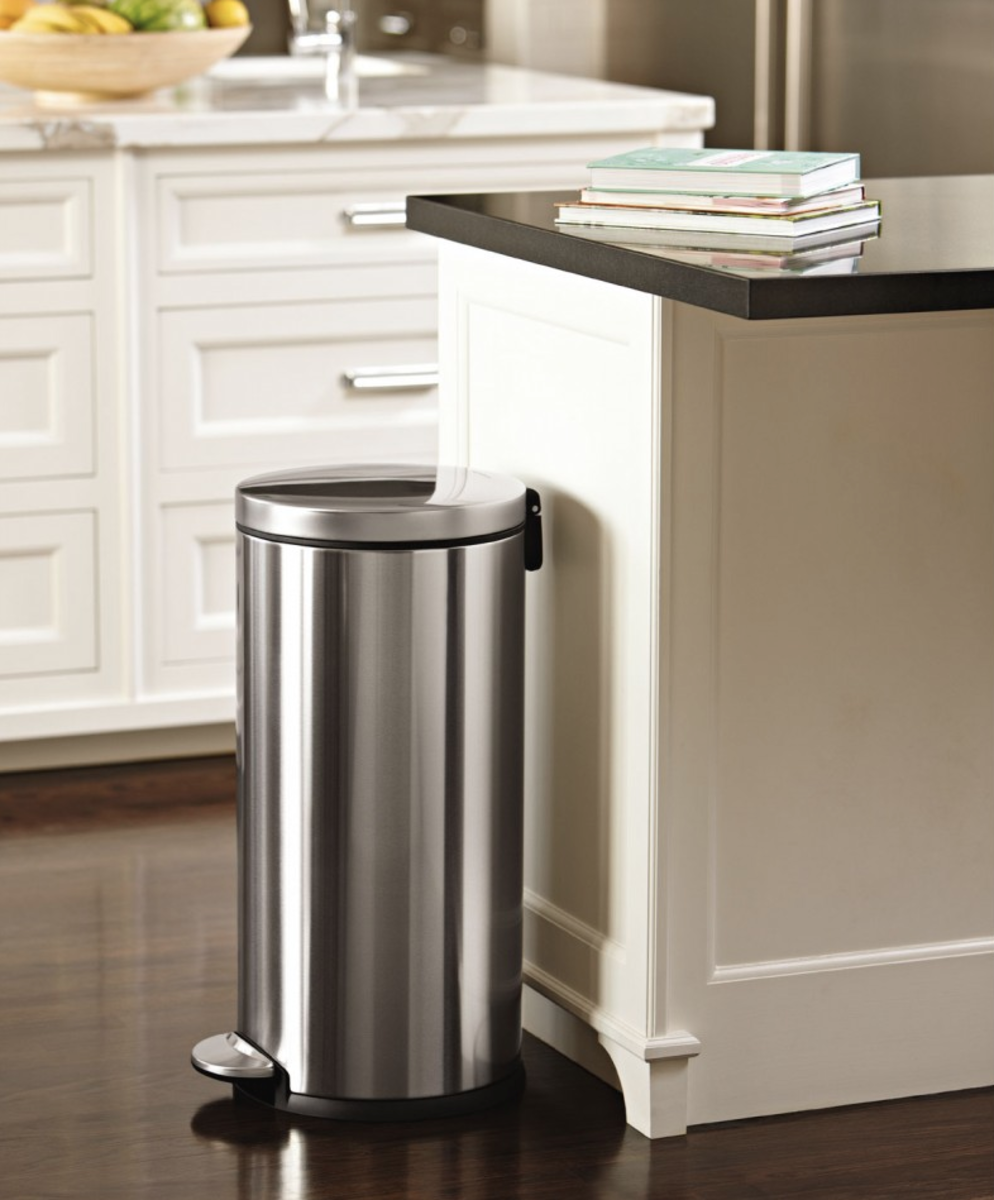 Schmidt Brothers Knife Set w/ Urban Block: A clear display case that shows off your knives crafted from professional-grade stainless steel.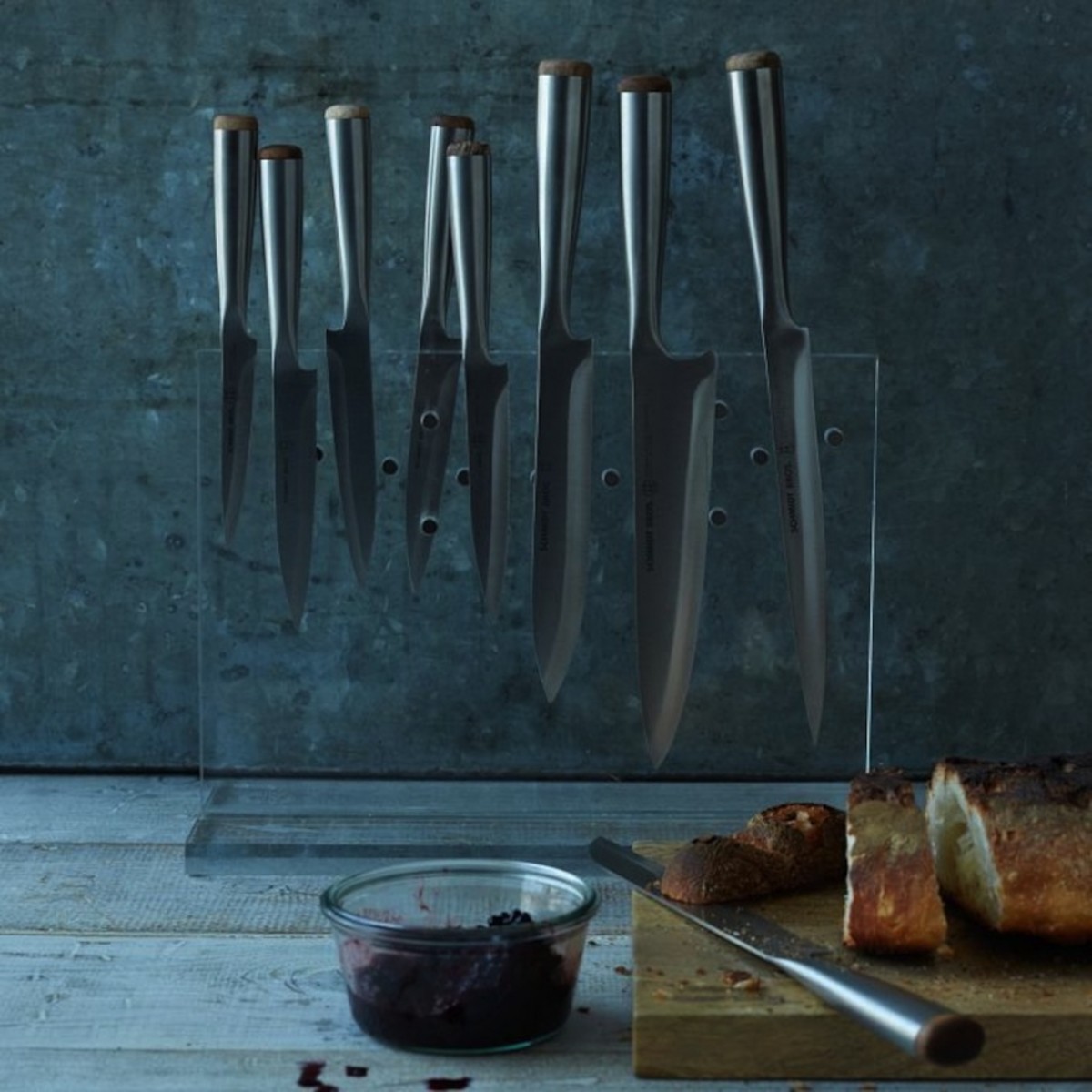 Raw Wood Cutting Boards: For all that slicing and dicing you're going to be doing in the kitchen now, you might as well upgrade the cutting boards too. These are made of solid mango wood and come in various sizes for different occasions. They also work well as serving trays when you've prepared dinner for a hot date.