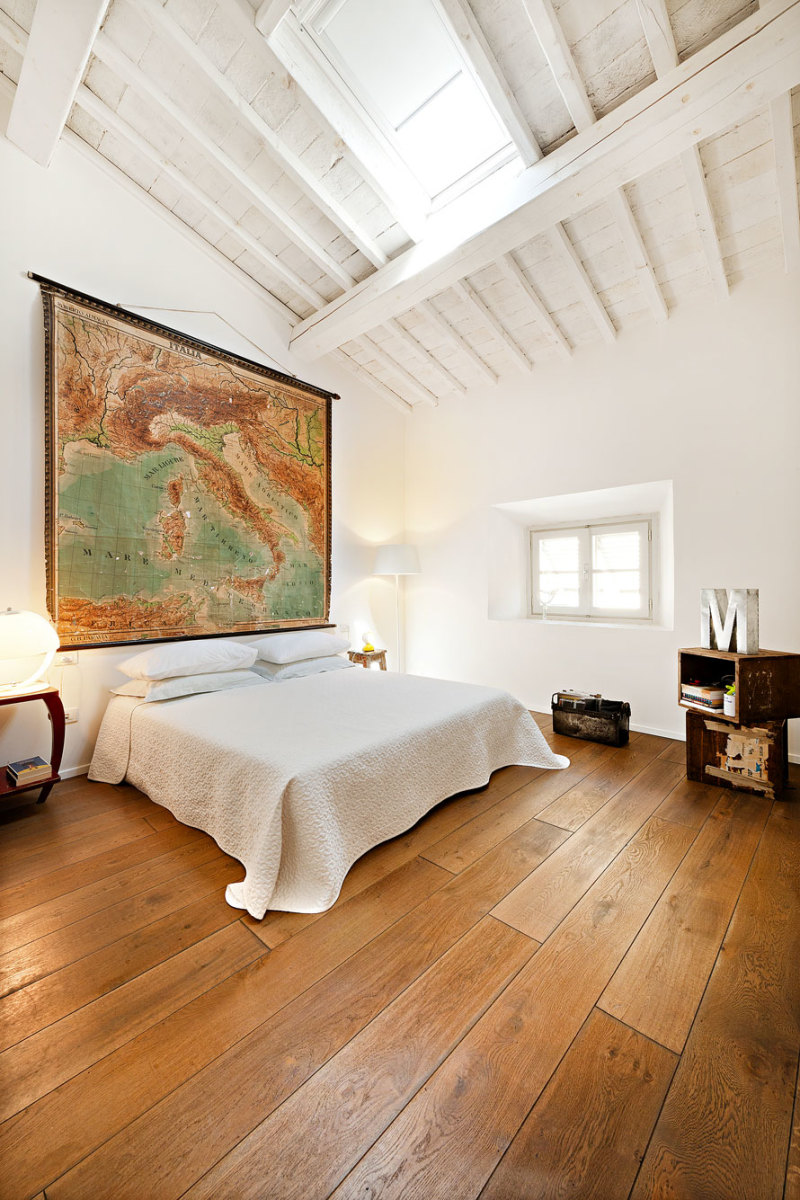 Part of being a grown man is having your place put together. Things like having a cleaning service, buying quality furniture and having any sort of design taste helps immensely---but the details shouldn't be overlooked. Here are a handful of home items that will make small but impactful changes to your living space.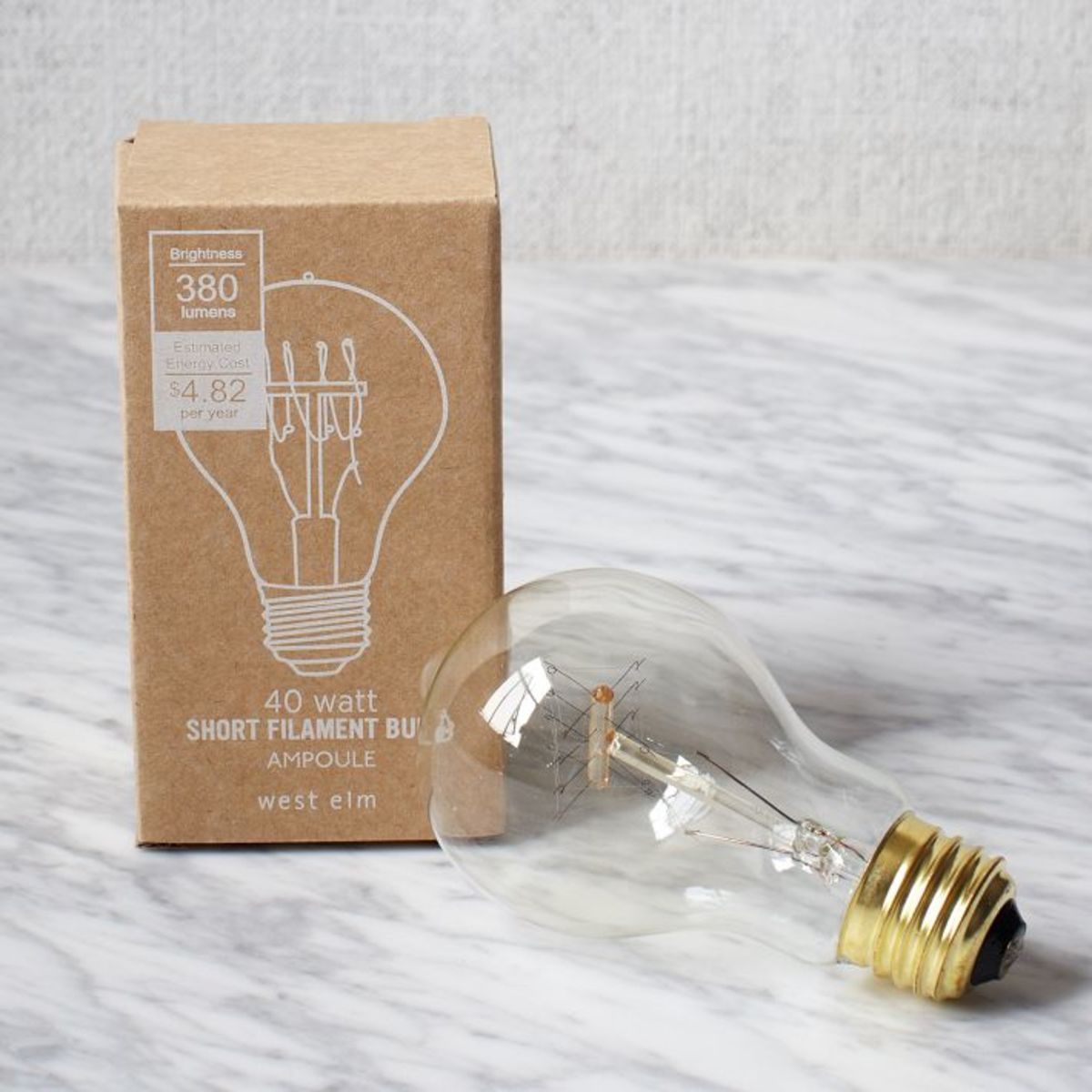 Edison Lightbulb: It's amazing what kind of difference the right lighting can make. Have your bachelor pad seem more like a cool downtown restaurant and less like a dentist's office with these industrial-inspired bulbs that give the perfect warm glow.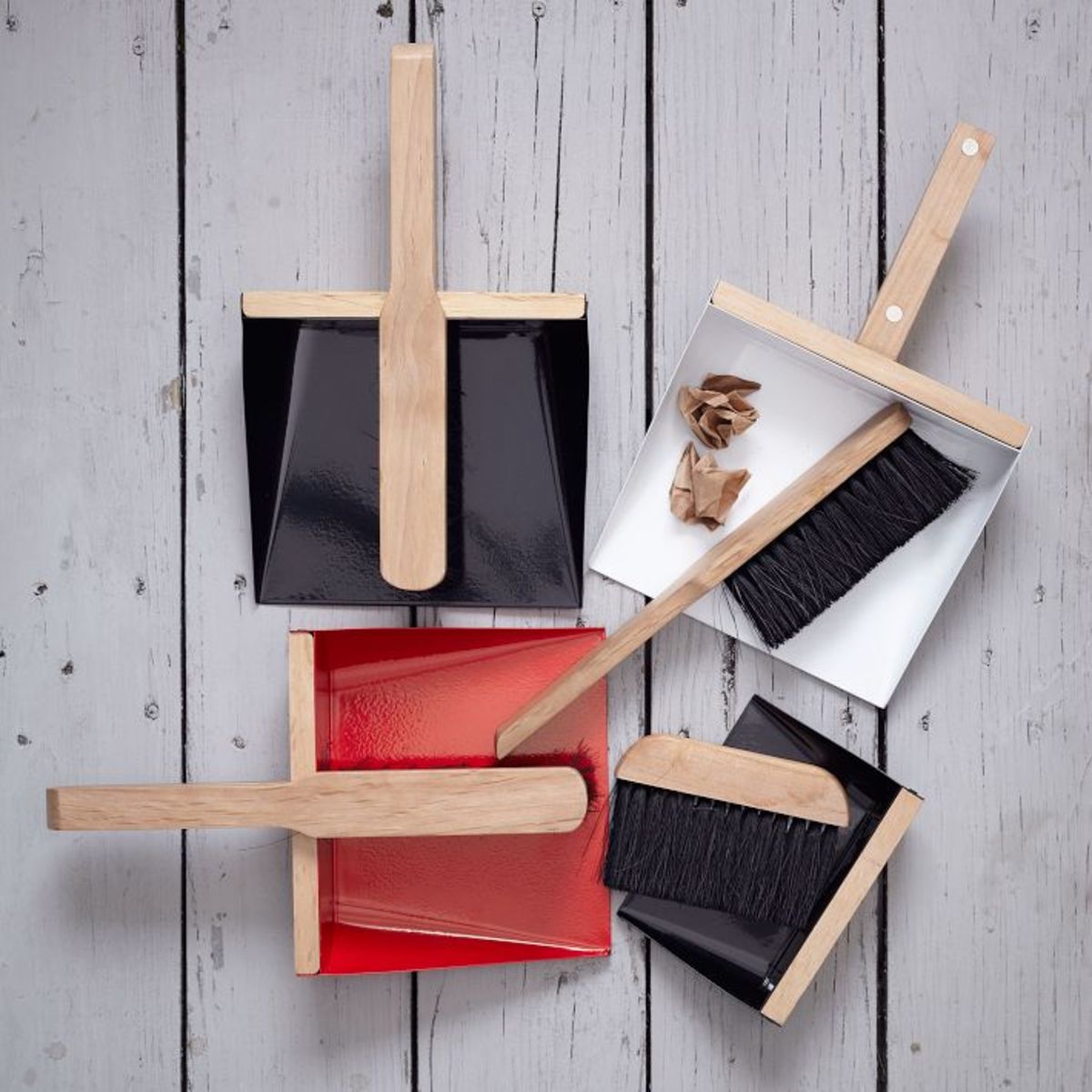 Dustpan + Brush Set: You're gonna need some kind of dustpan and brush, why not one that looks as good as this?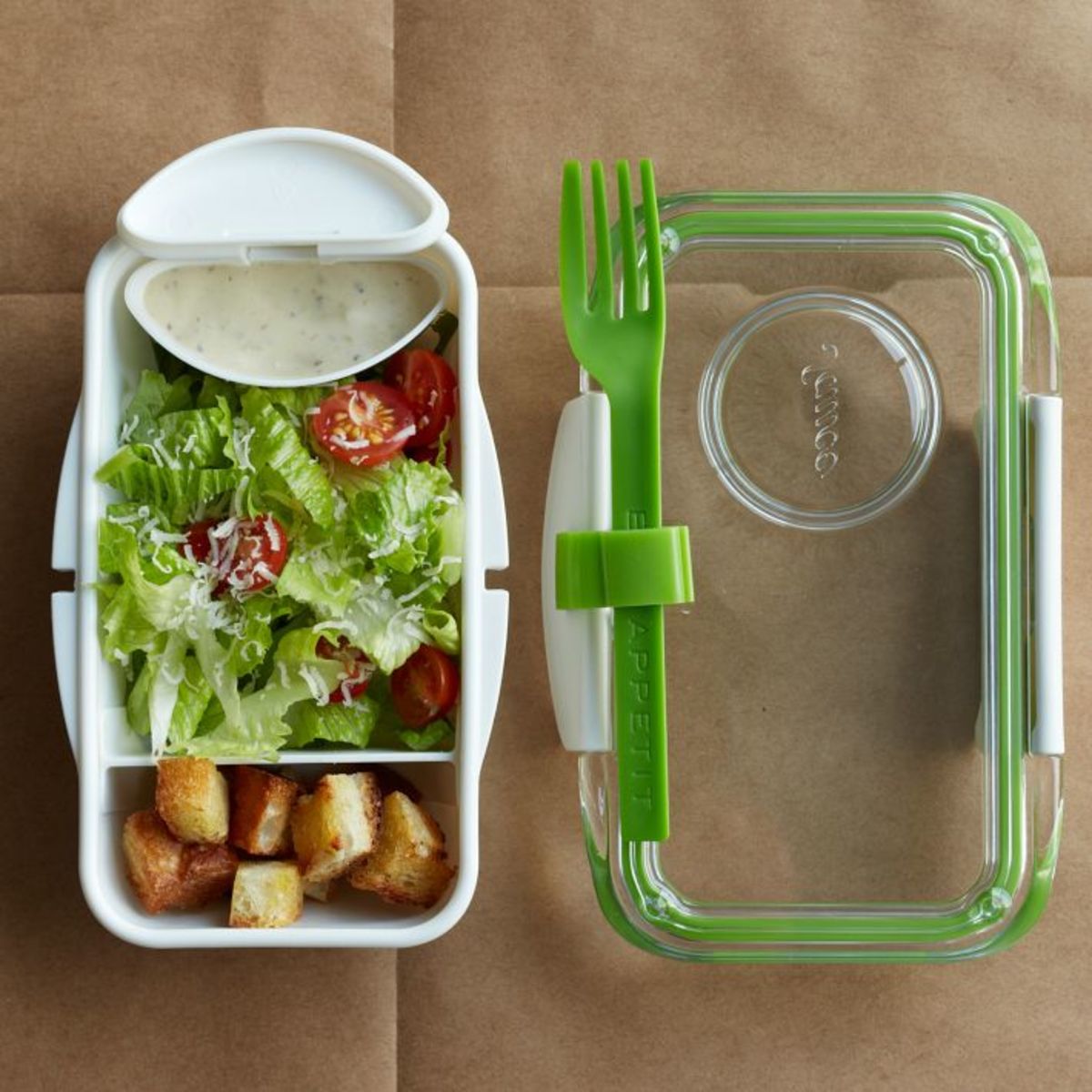 Black + Blum Bento Box: The easiest way to eat healthy throughout the workweek is to pack your own lunch with some protein and veggies day after day. You'll be glad you have a few of these on hand in your kitchen.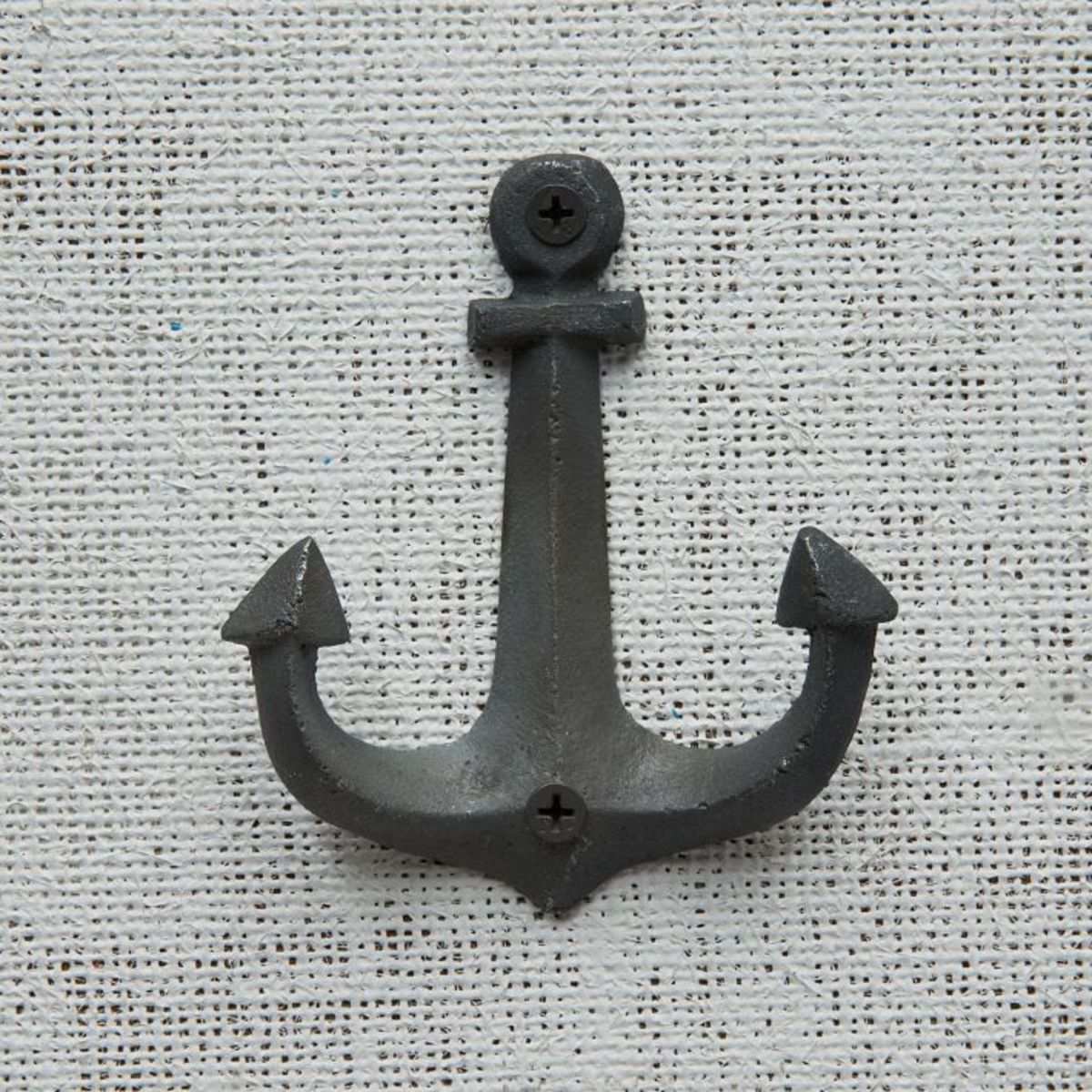 Iron Anchor Double Hook: A fast way to instantly upgrade your bathroom is ditching that ratty old towel rack and replacing it with some cast iron hooks.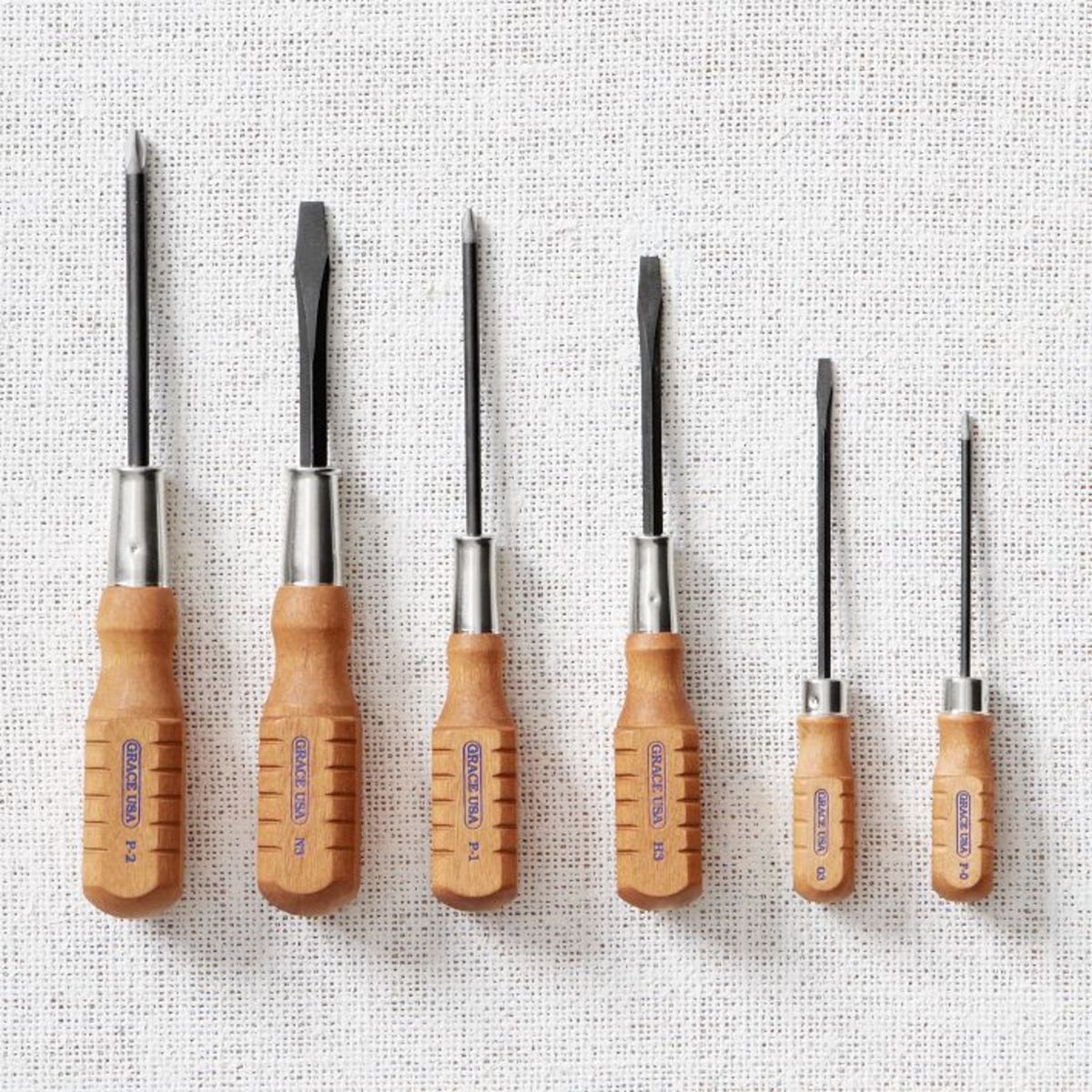 Grace USA Screwdrivers: Seeing as you wouldn't be much of a man without a few screwdrivers in your place, you can't do much better in both the looks and functionality department than these bad boys from Grace USA.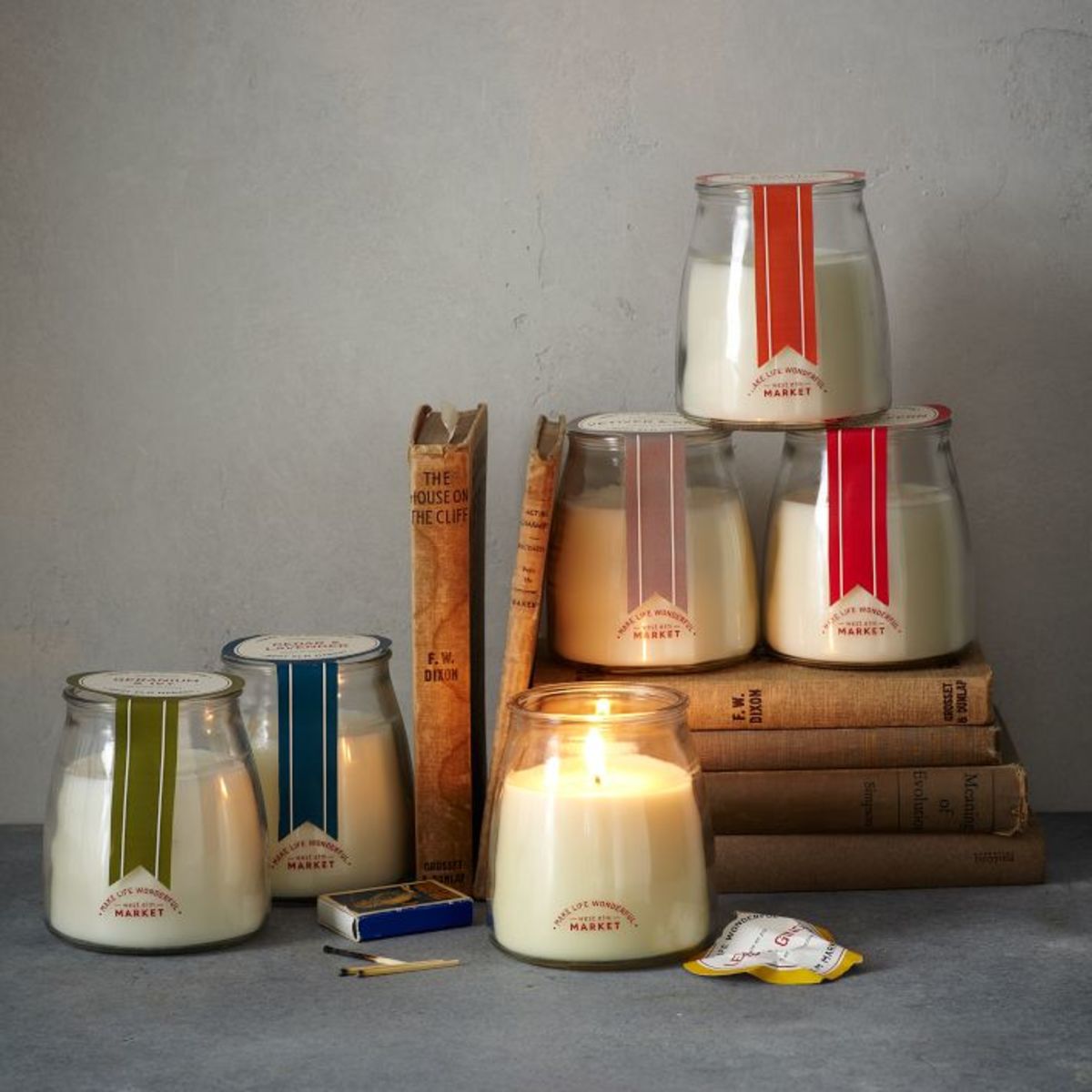 Market Kitchen Candles: At this point, you shouldn't need a website to tell you the perfect candle will be highly appreciated by any kind of significant other... Make sure you have at least one around.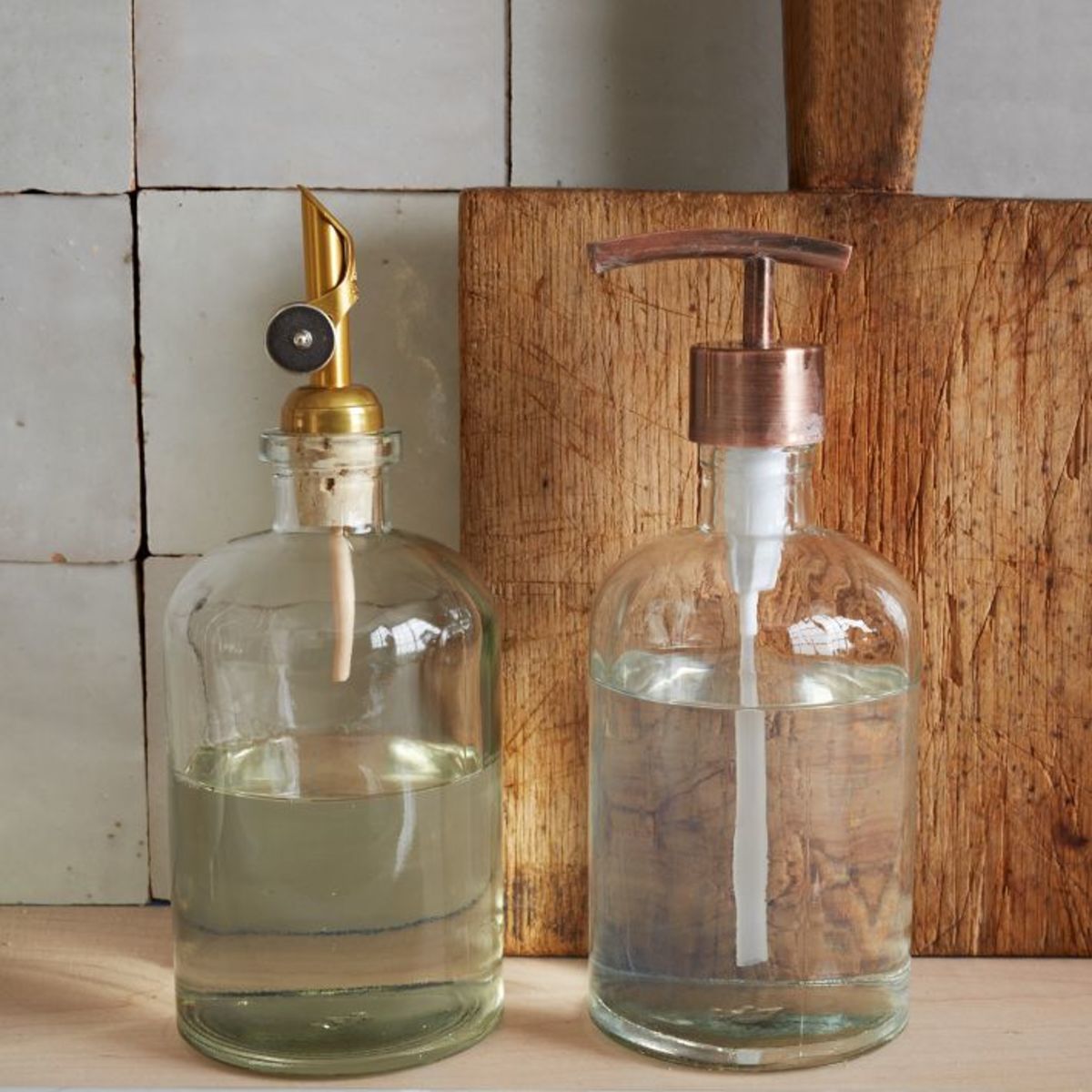 Copper Top Pump + Pour Soap Dispensers: Ditch the plastic soap dispenser you purchased at Trader Joe's for something a little more grown up. Small details like this go a long ways.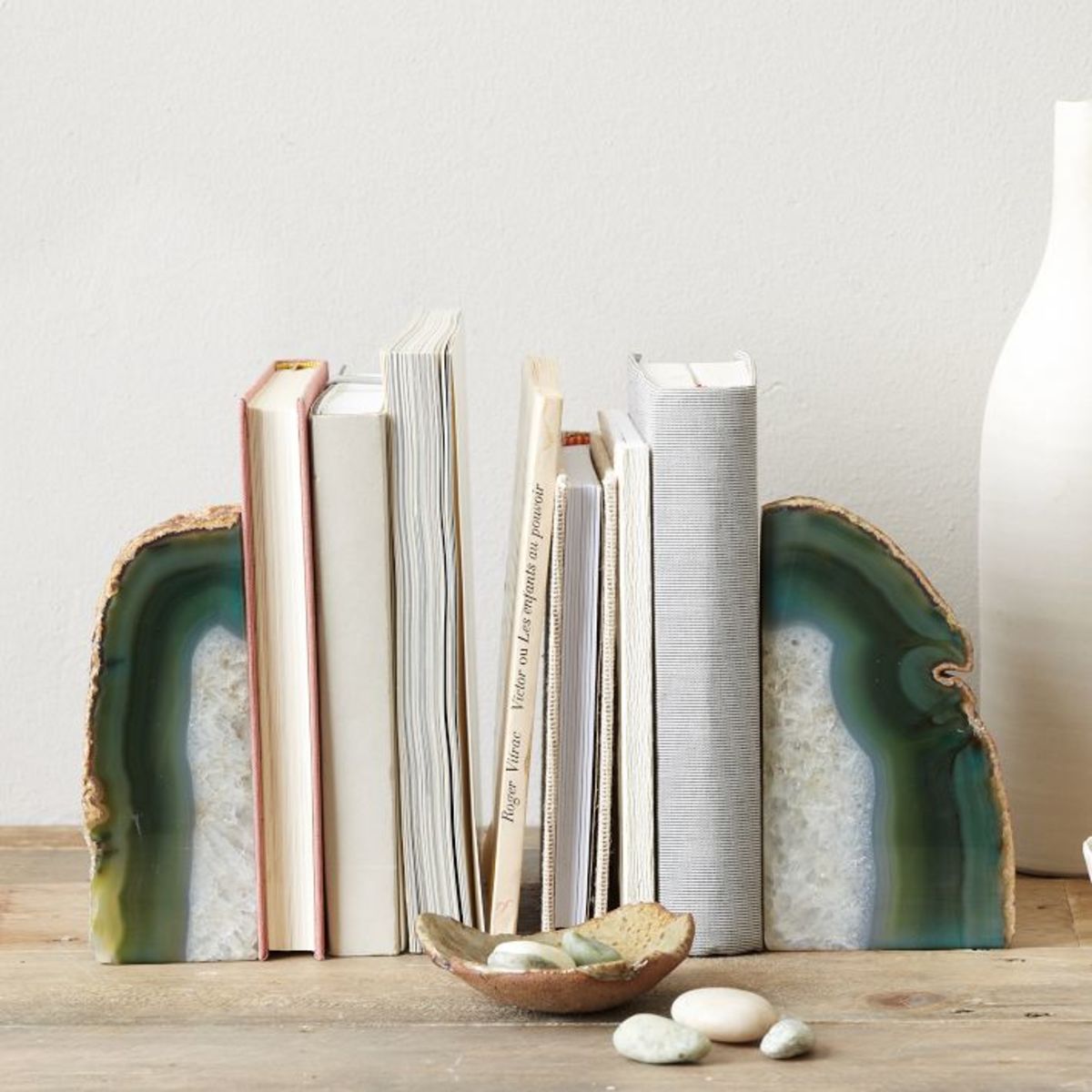 Agate Bookends: Dress up that bookshelf of yours with these one-of-a-kind bookends.
Moscow Mule Copper Mug: Whether or not you're a fan of Moscow Mule's, having the proper barware in your pad is part of having your stuff together. These mugs will age beautifully.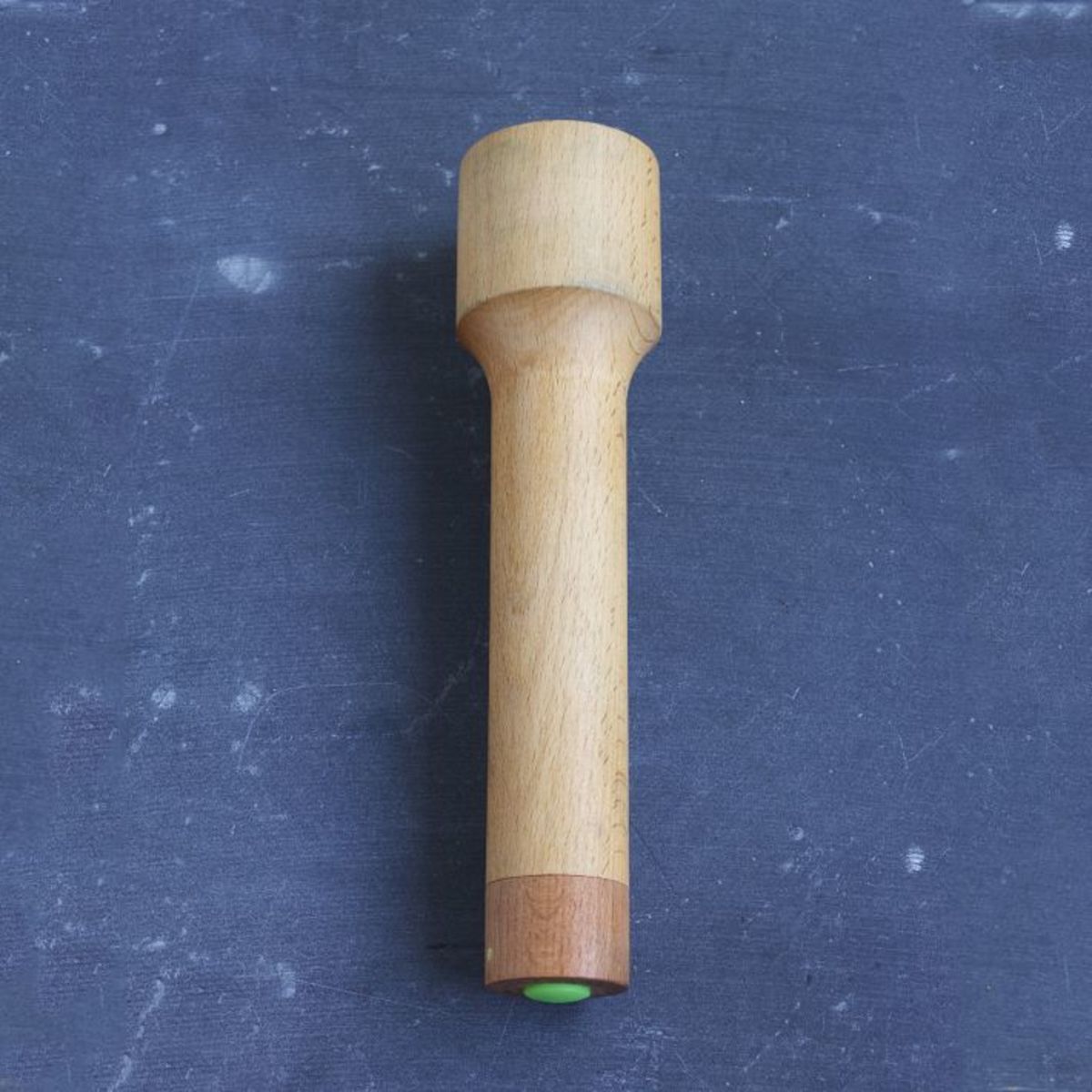 Areaware Wood Flashlight: Don't be the guy who isn't prepared when the power goes out. This wood flashlight from Areaware is perfectly minimal and is just as appropriate on display as it would be stashed in a drawer.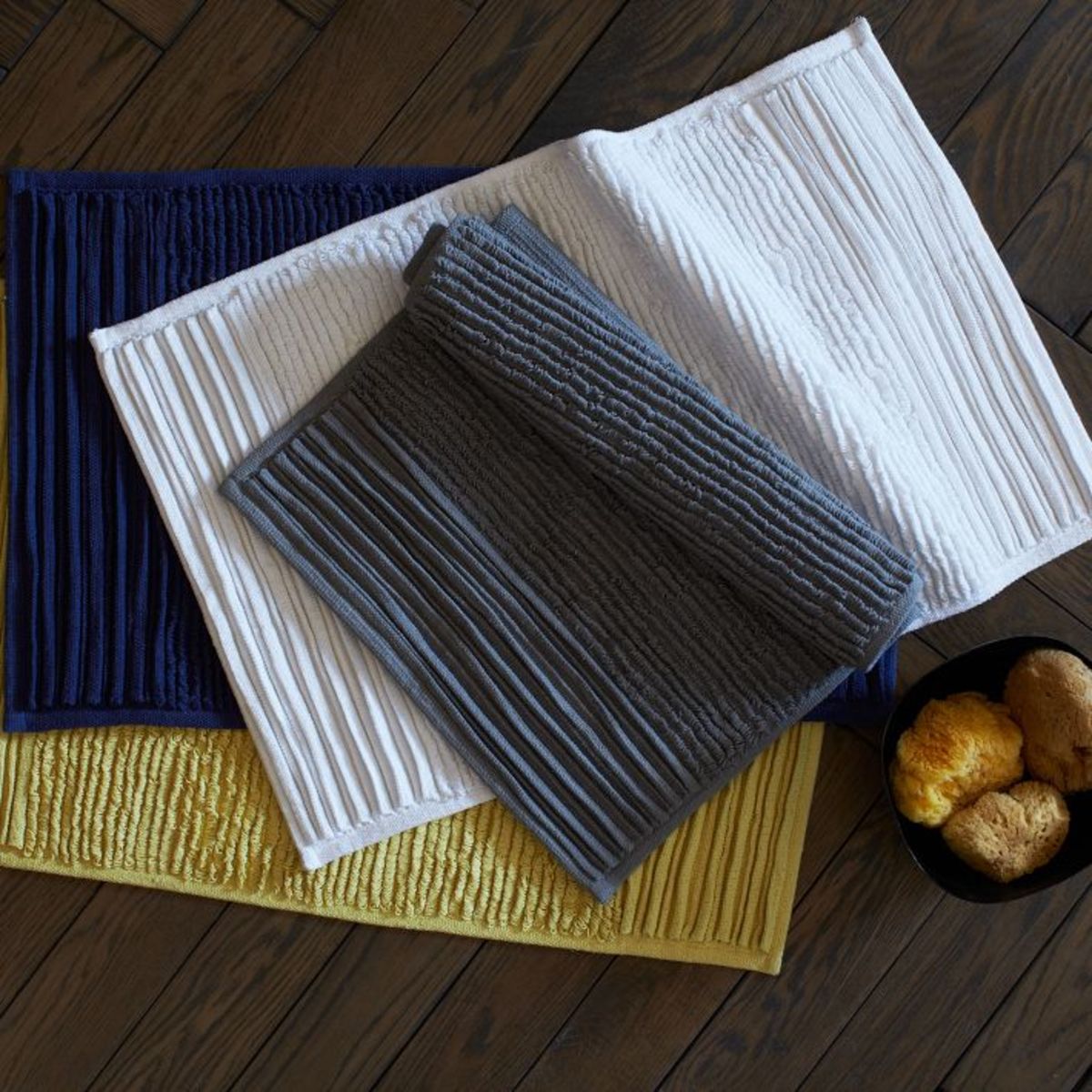 Pleated Stripe Bath Mat: When was the last time you smelt your bathmat? It's always a good idea to get something clean and fresh in there. This one is extra soft, comes in four different colors, and won't break the bank.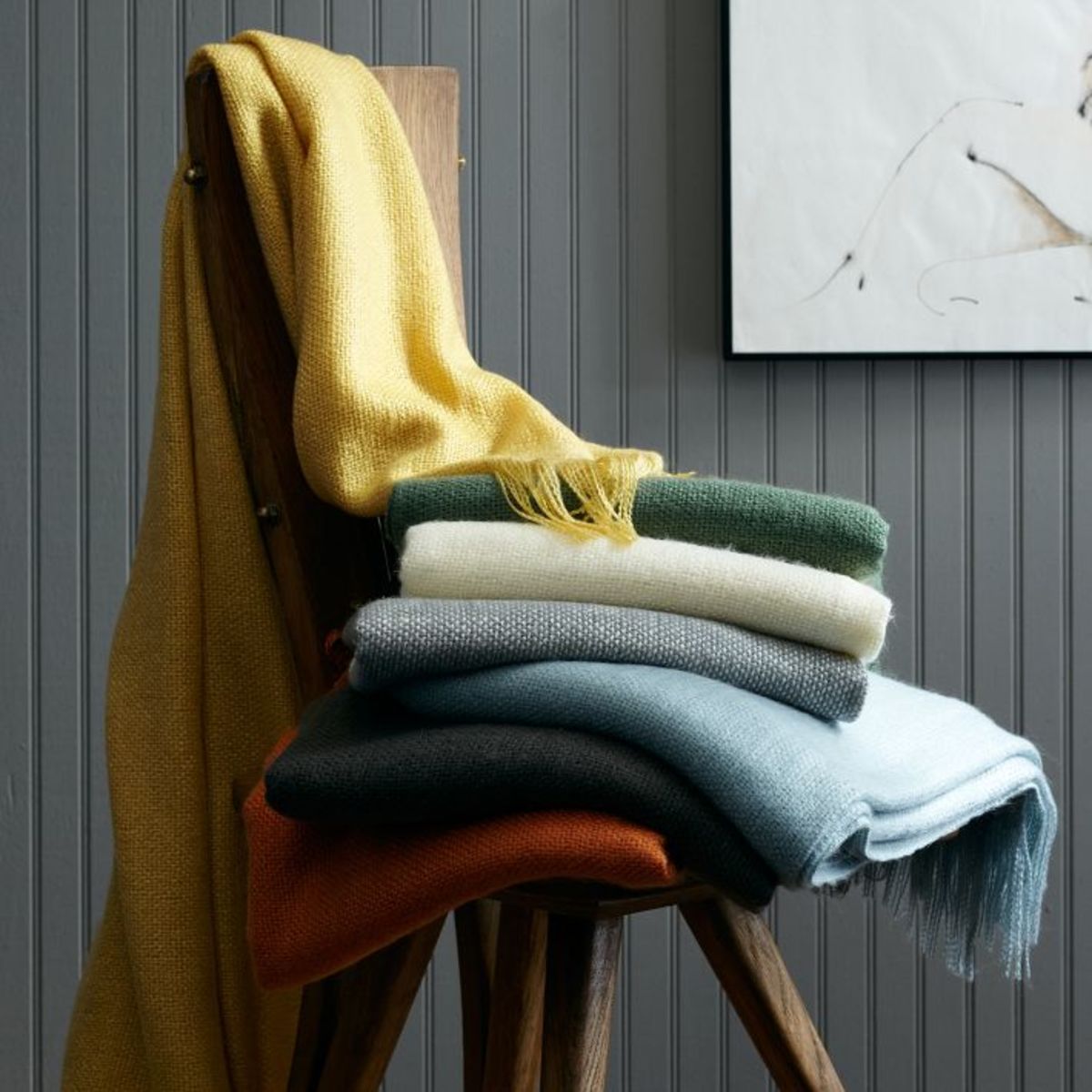 Favorite Throw Blanket: Your lady friend will appreciate this being near your sofa when it's movie night.
Lead Photo: B-Arch