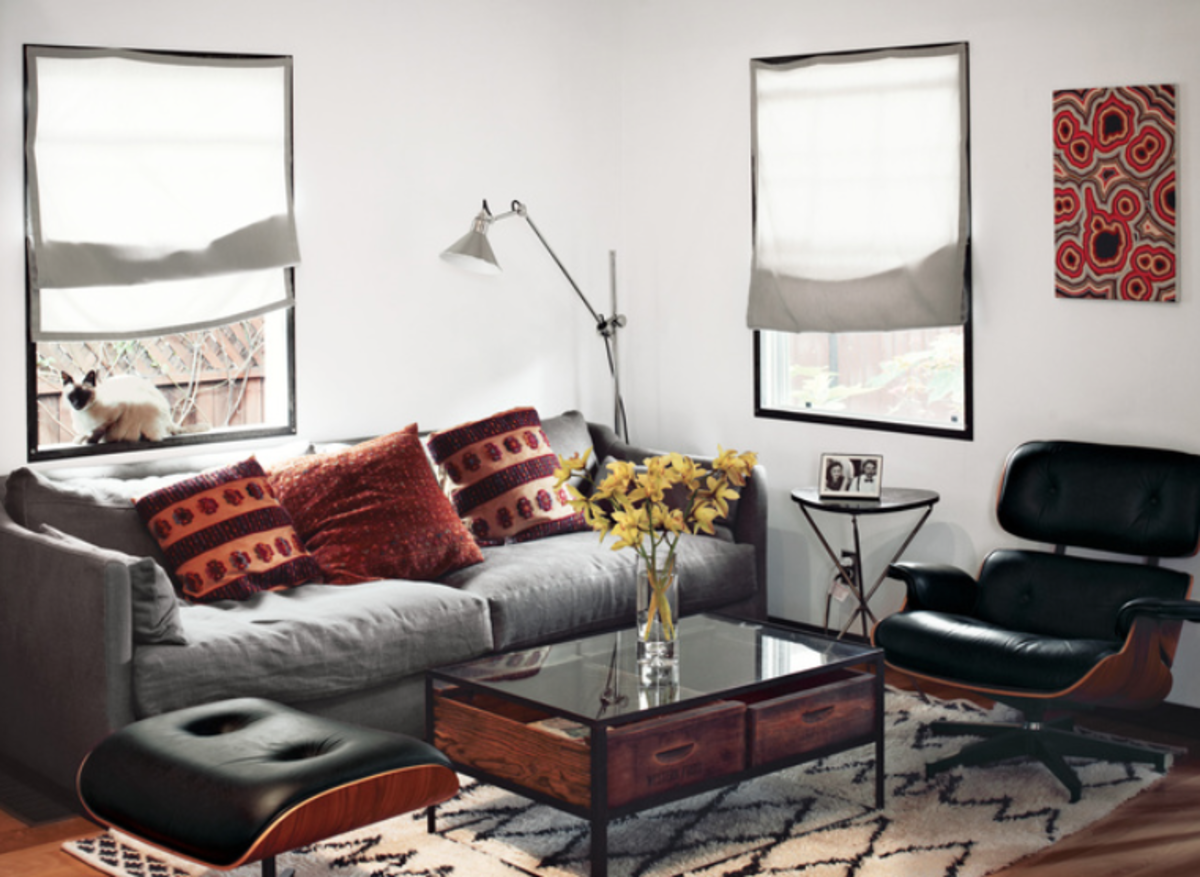 Special Promotion With...

Gone are the days of Lay-Z-Boy recliners and novelty sized kegs of Heineken, it's all about having your own space that's cool, clean, stylish, and comfortable.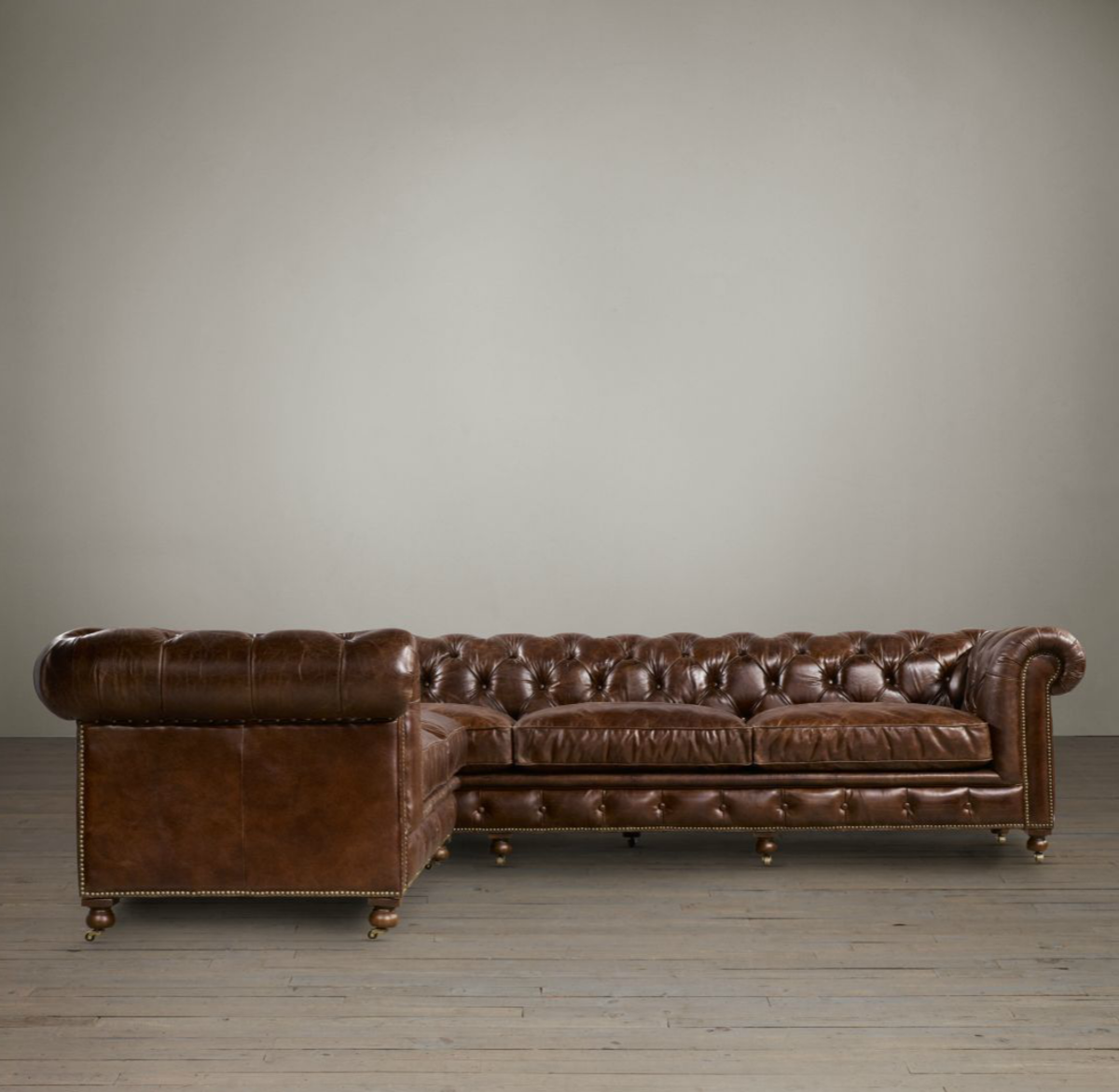 Restoration Hardware Kensington Leather Sofa: A man cave is only as good at its sofa, and a sofa doesn't get much better than this bad boy from Restoration Hardware. Genuine leather, absolutely gigantic, and more comfortable than a 5-star hotel bed. This thing will be your centerpiece.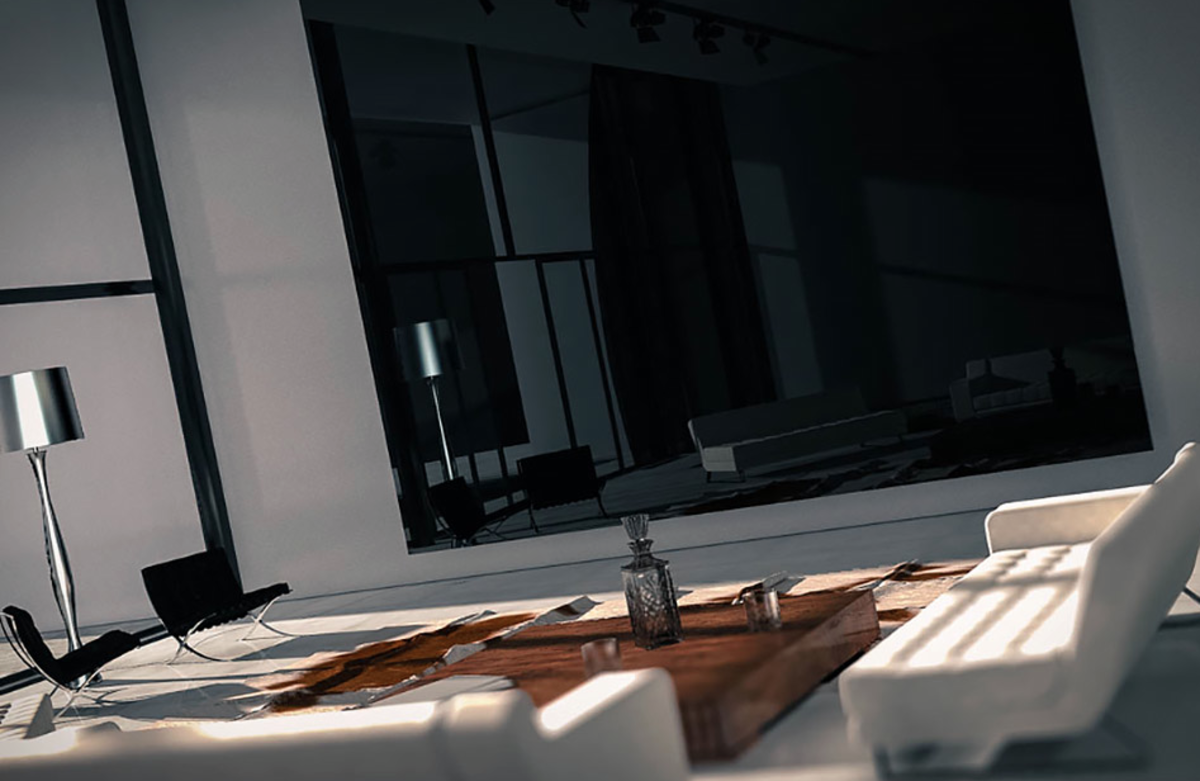 Titan Screens Zeus 370 Inch 4K TV: What good is a man cave if you don't have something to watch football and Bond movies on? This outrageously large and in charge television from Titan Screens will turn any run-of-the-mill man cave into something out of your dreams. It's 4K and is 370 inches. Yup, you read that right.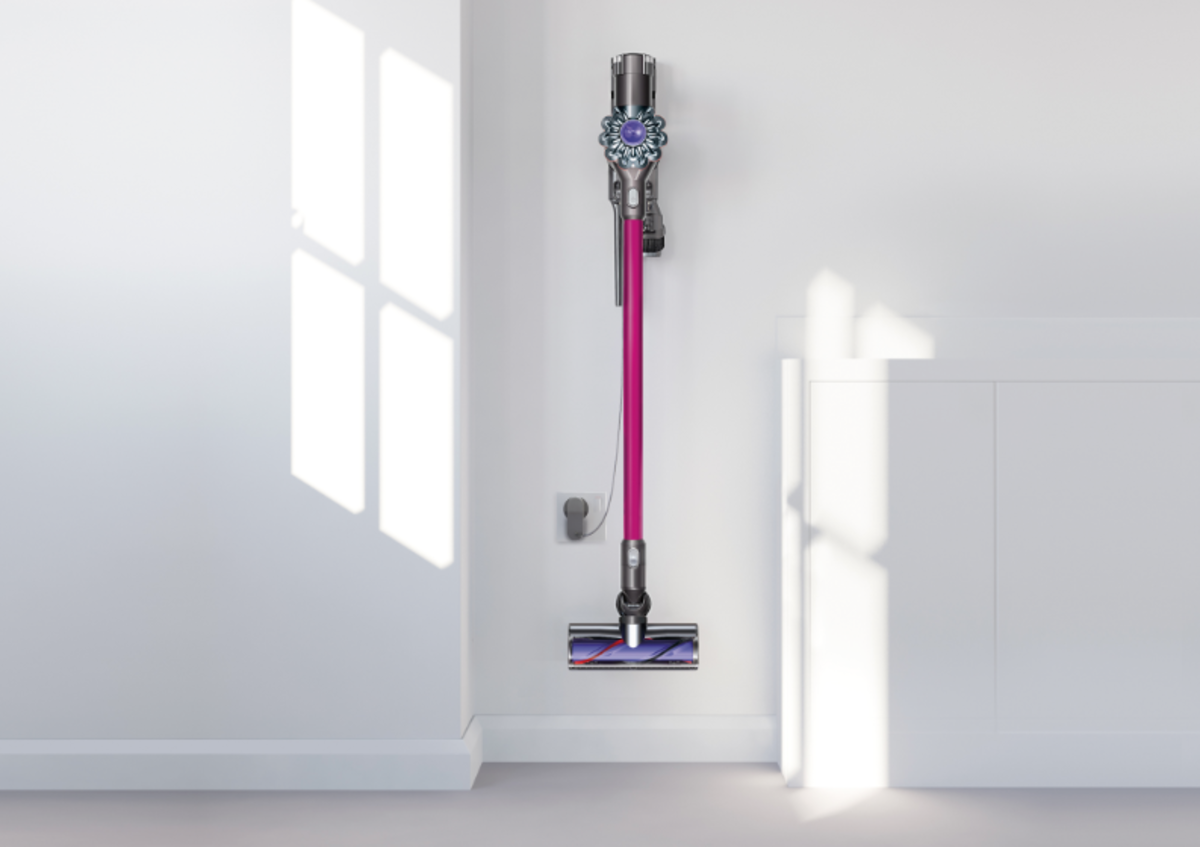 Dyson DC59 Motorhead: What kind of chump has all these nice things and doesn't keep the place insanely clean? The kind of guy who is more like Homer Simpson than he'd like to admit. The Dyson DC59 Motorhead is a beast of a vacuum cleaner and the kind of thing that you'll buy once and use forever. According to some vacuum scientists, it out-cleans the top five best-selling full-size vacuums across carpets and hard floors but at a much smaller size and without the hassle of a cord. It's basically the Aston Martin of vacuum cleaners.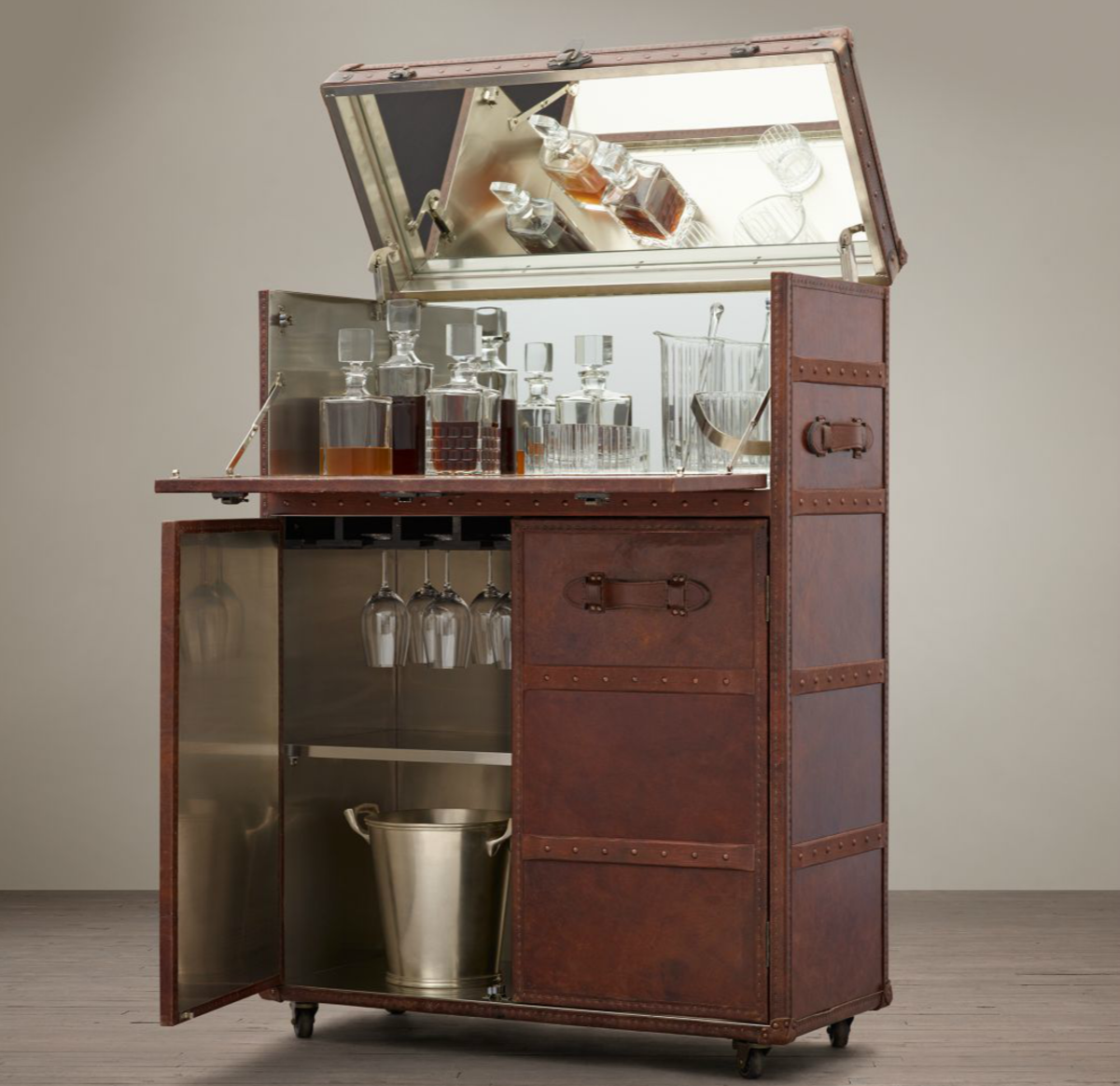 A Legitimate Bar Cart: You don't need a custom bar built into the corner of your man cave because it isn't a speak-easy, just a good place to hang out and have good times in. Try a simple and cool bar cart instead, like the one shown here. Stock with your favorite booze and some nice glassware and you're set.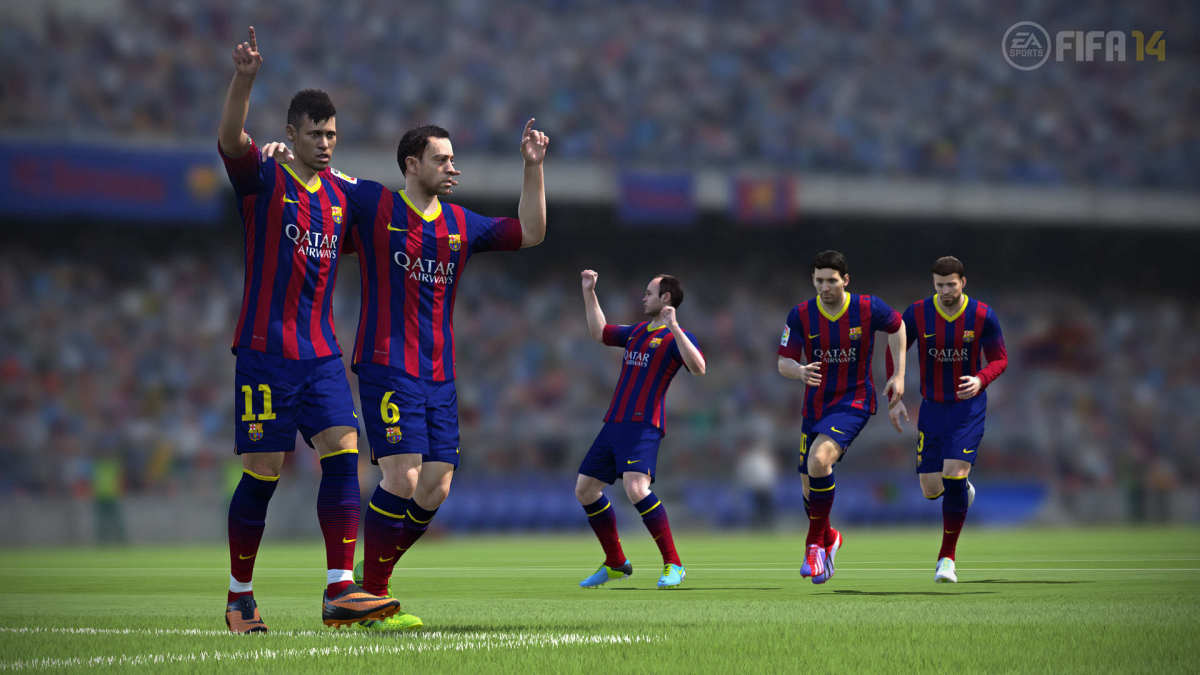 Xbox One: Because throwing down in FIFA 15 on your new 370 inch TV basically seems like the greatest thing ever.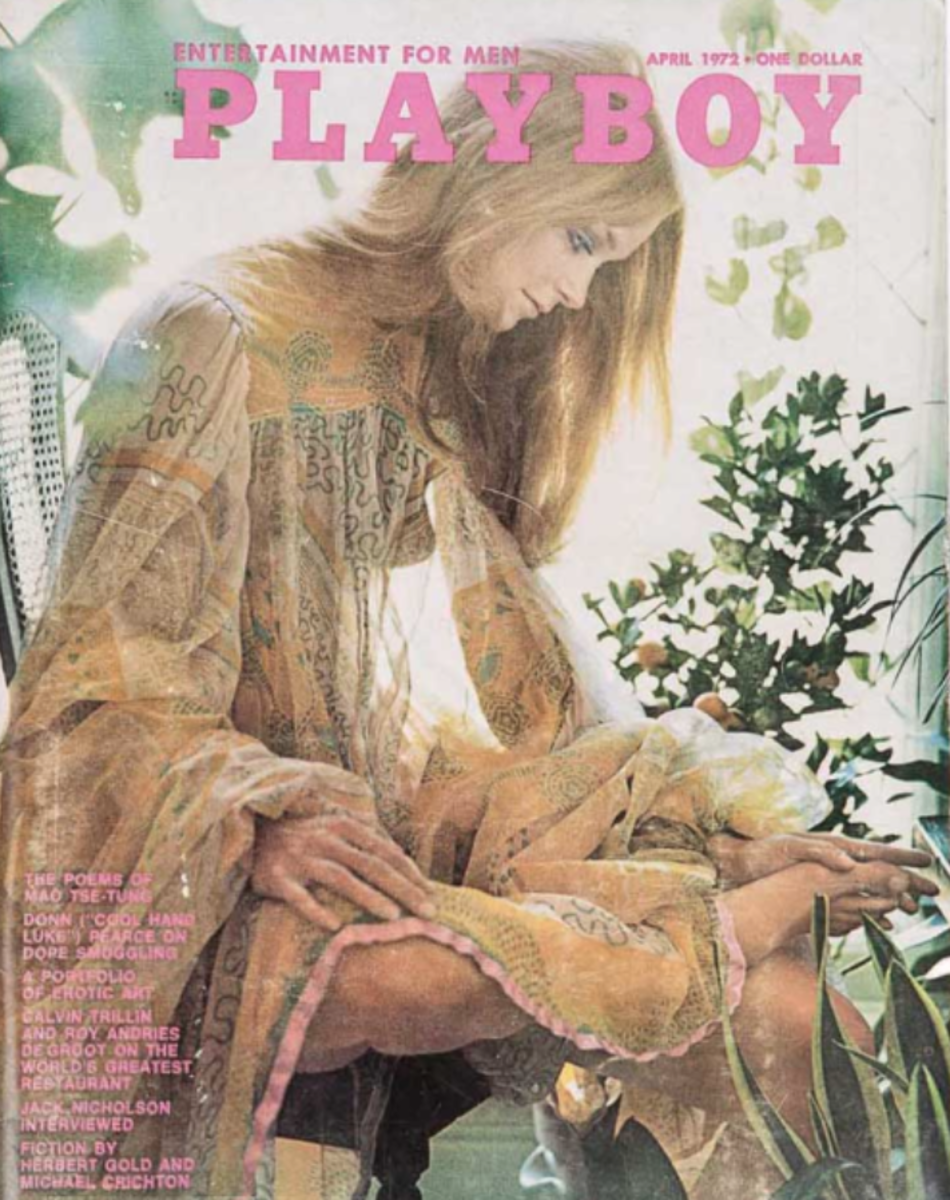 A Couple Vintage Issues Of Playboy: When these are vintage, they automatically go from trashy to incredibly cool.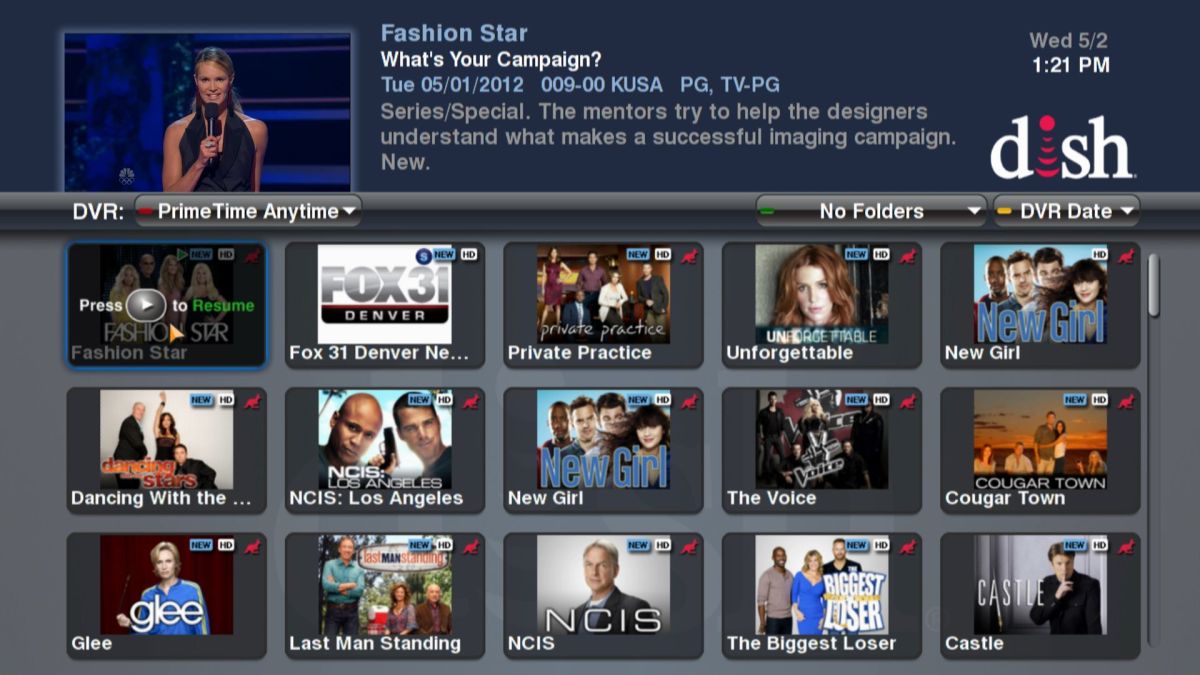 Dish Hopper DVR + Satellite Cable: For our cash, this is the best TV service you can snag. You can basically record a million shows at once, the interface is pretty clean, and everything just seems to work and work well. In an industry with a bunch of so-so choices, this is definitely king.
Framed Sportster Sterring Wheel: Don't do the thing where you frame stereotypical movie posters like Scarface for your man cave. Get something legitimately awesome framed, like this vintage steering wheel. It's a sweet look that's both masculine and stylish.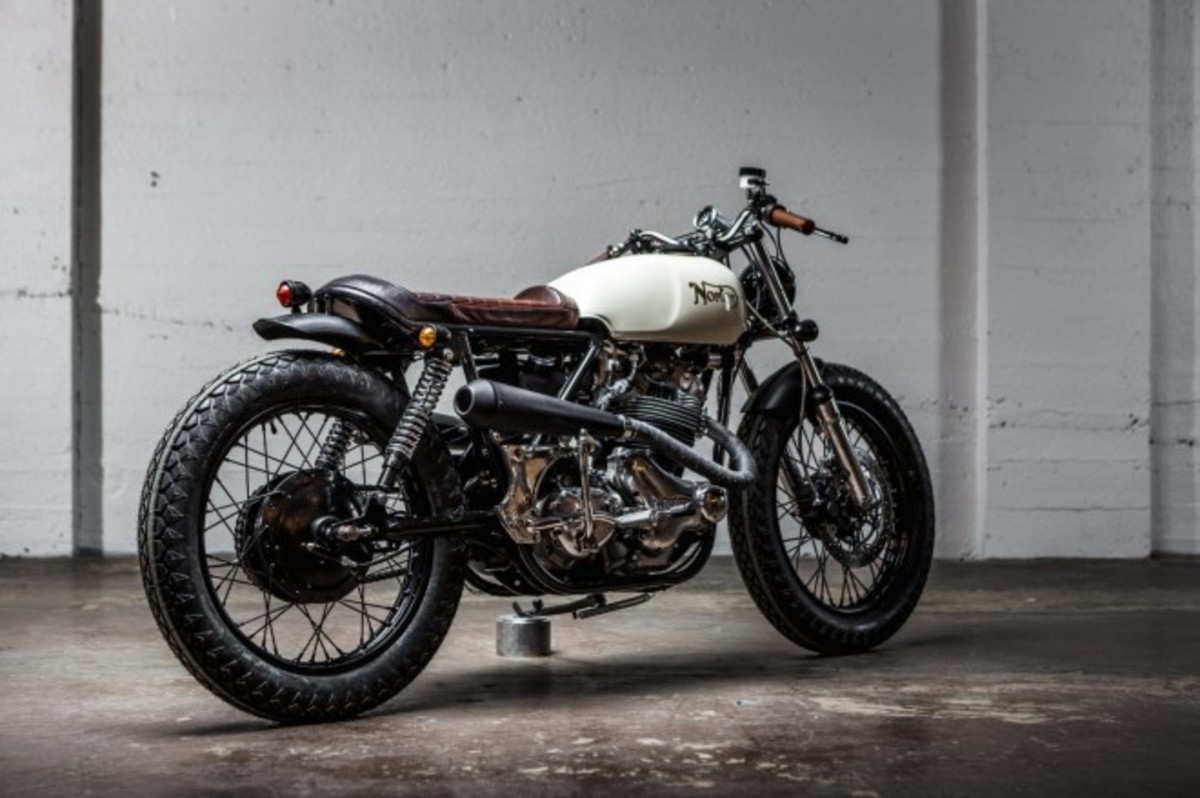 A Good Looking Vintage Motorcycle That's Just For Show: There isn't a power move more cool than buying an awesome vintage motorcycle and sticking it in your man cave like it's simply a piece of art.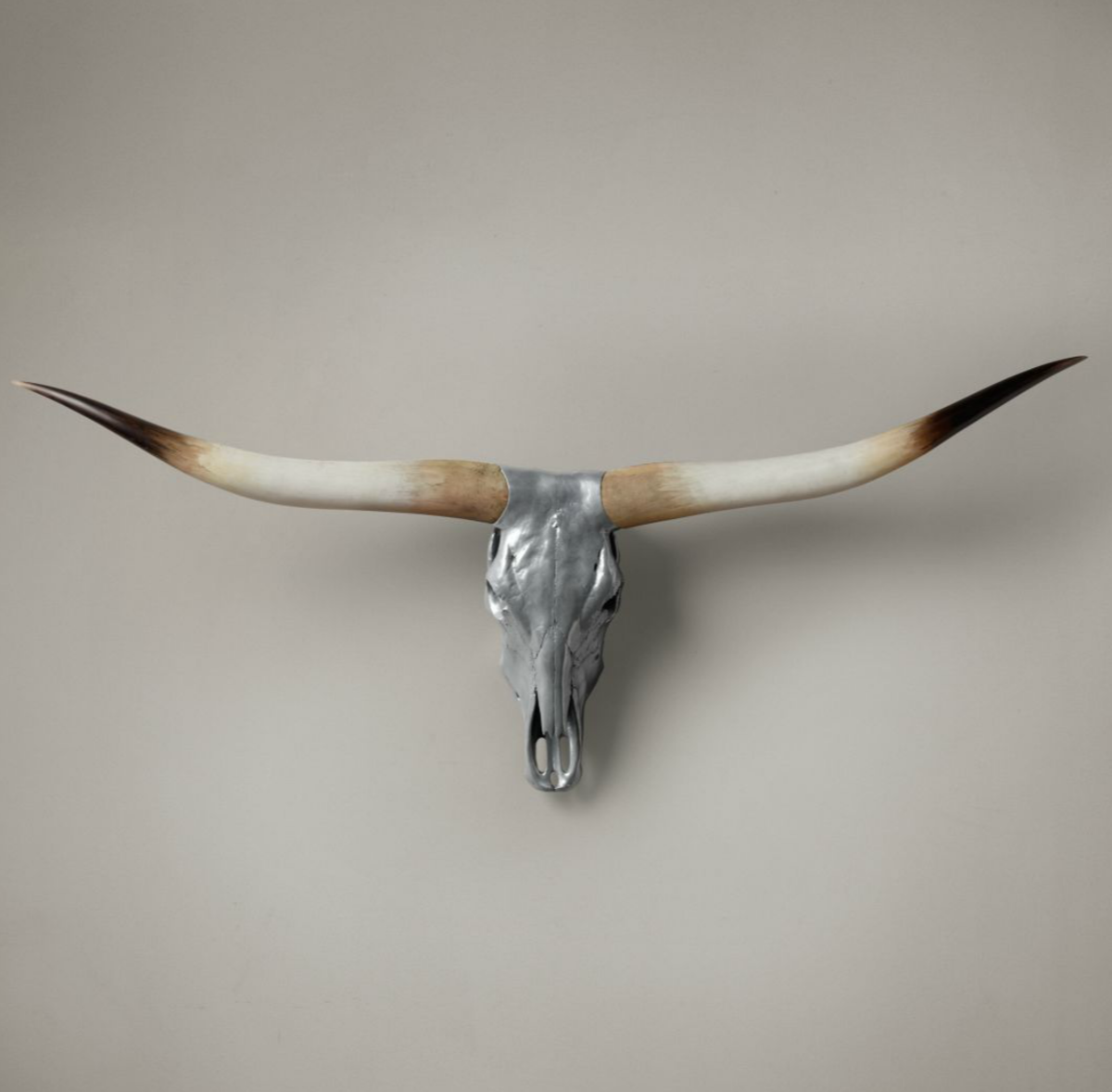 A Texas Longhorn Steer Skull: Aren't these a requirement for a man cave? Get one with a little style like the one shown here.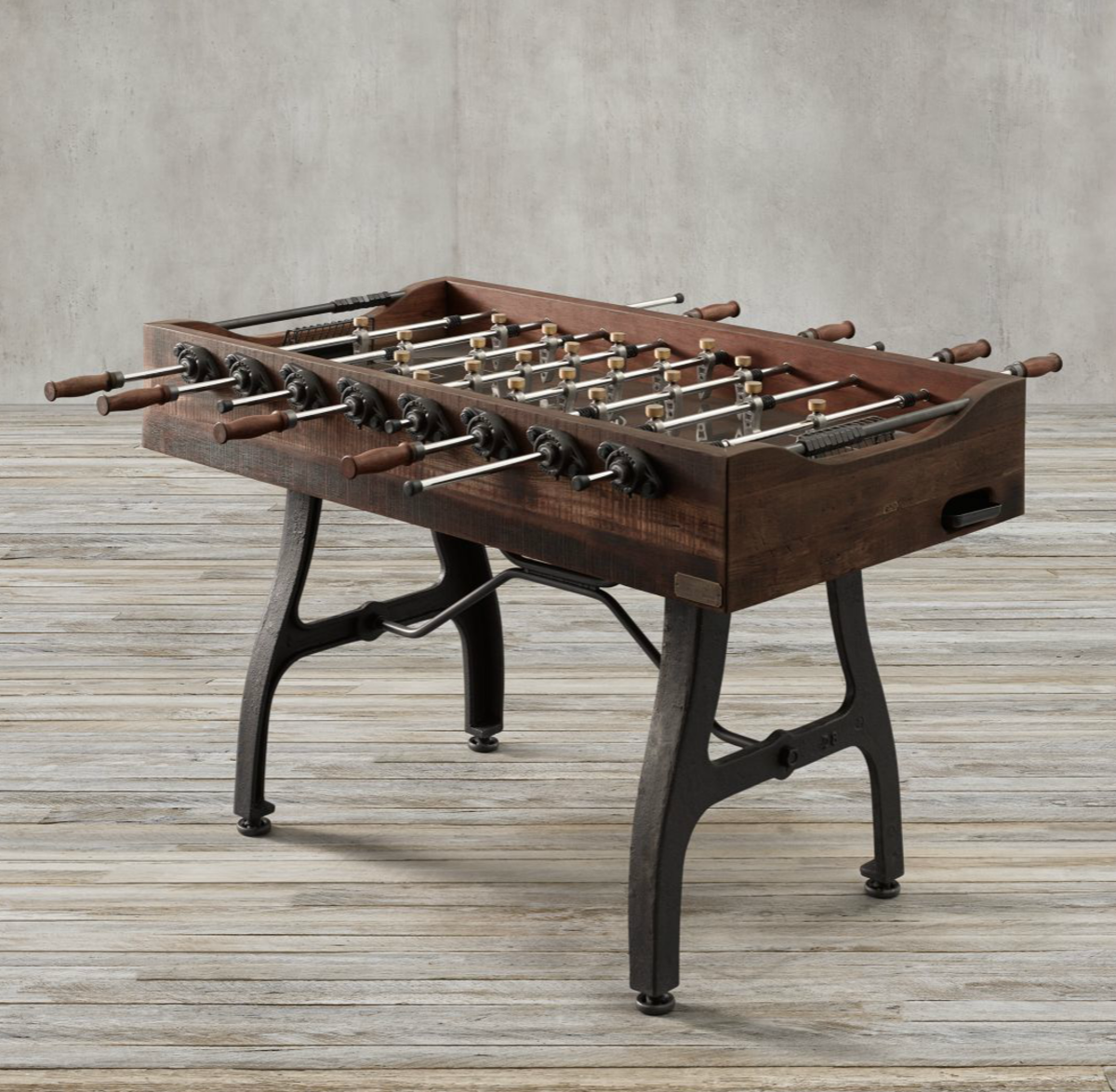 Vintage-Inspired Industrial Foosball Table: Because there are few things as fun as a round or 12 on one of these things, whether it's with your family or your best buds. This one is particularly good looking and particularly stylish. With games like this or ping pong, it's best to avoid that "summer camp" feel and go lux.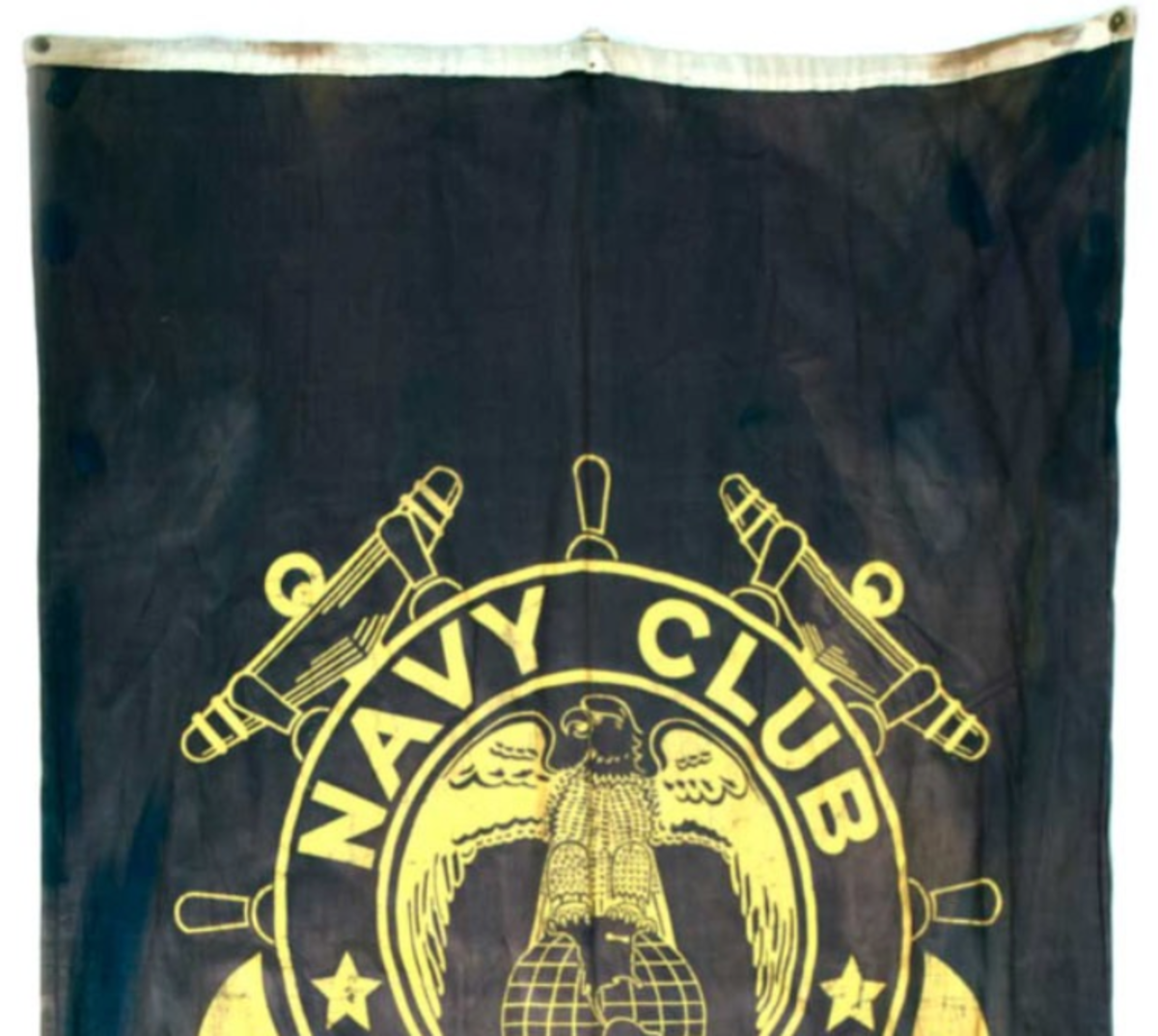 Some Sort Of Vintage Flag On The Wall: Whether it's your Grandfather's old Navy flag or something awesome you picked up at a flea market, a solid flag to hang on the wall is always a nice touch. Just make sure it's at least 20 years old and is at least 3 feet by 5 feet. But the bigger you go, the better.
Lead photo via Domaine.