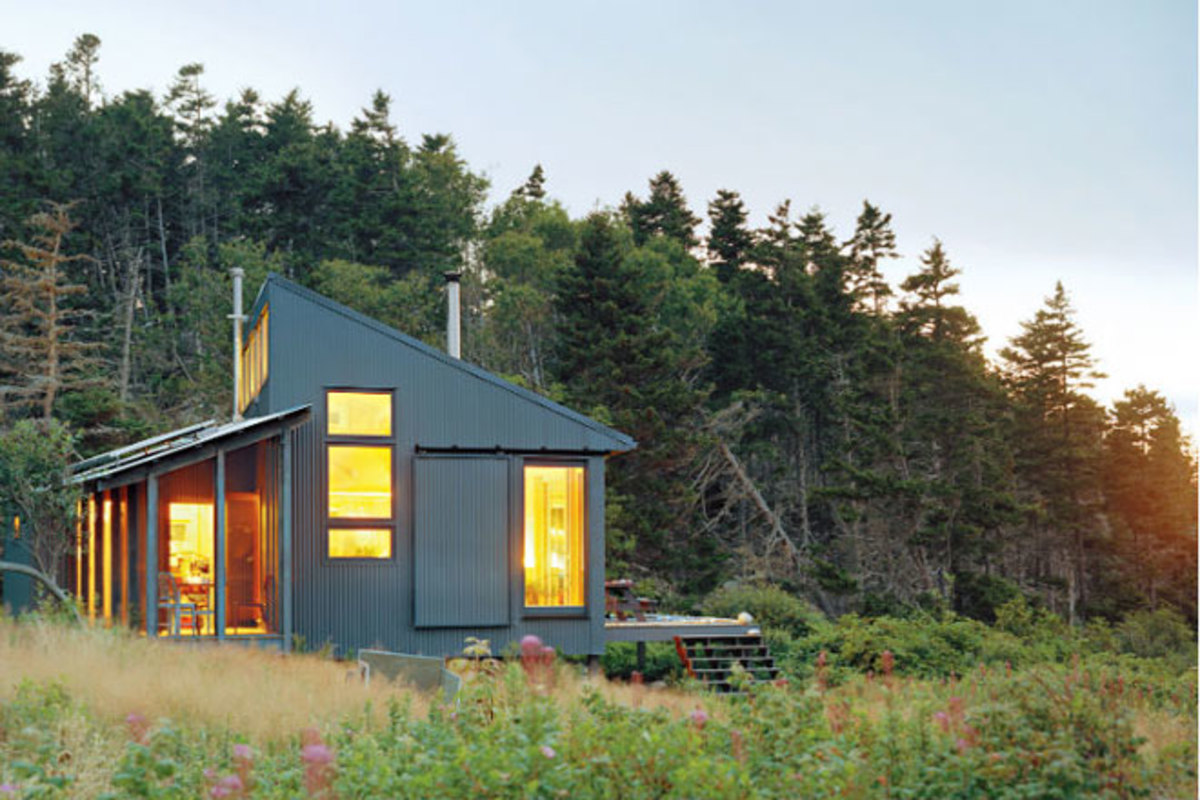 Sometimes you just gotta unplug and escape from the day to day grind and go somewhere a little magical, quiet, and peaceful. Here's a few beautiful and cool cabins around the world that all just so happen to be sustainably built. From the up and coming Hudson Woods community just outside of NYC to an unreal spot in New South Wales, this post has a little bit of everything.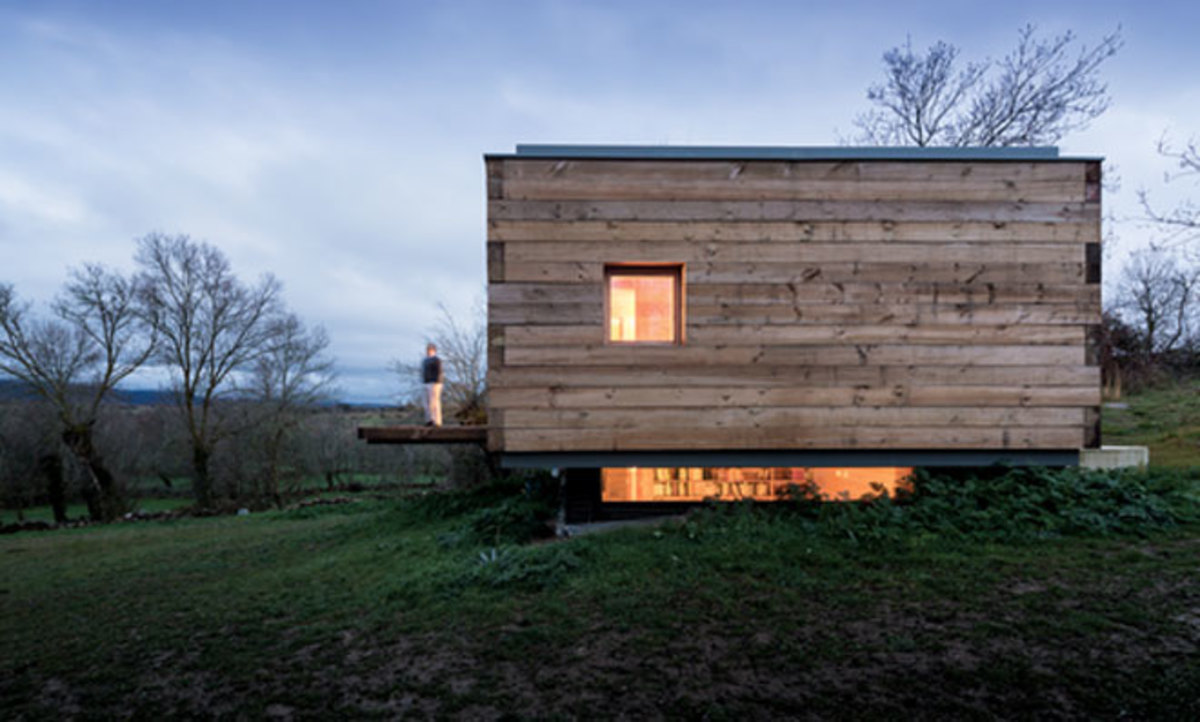 B House: Built by ch+qs architecture in Segovia, Spain, intended to be a full time home in the hills.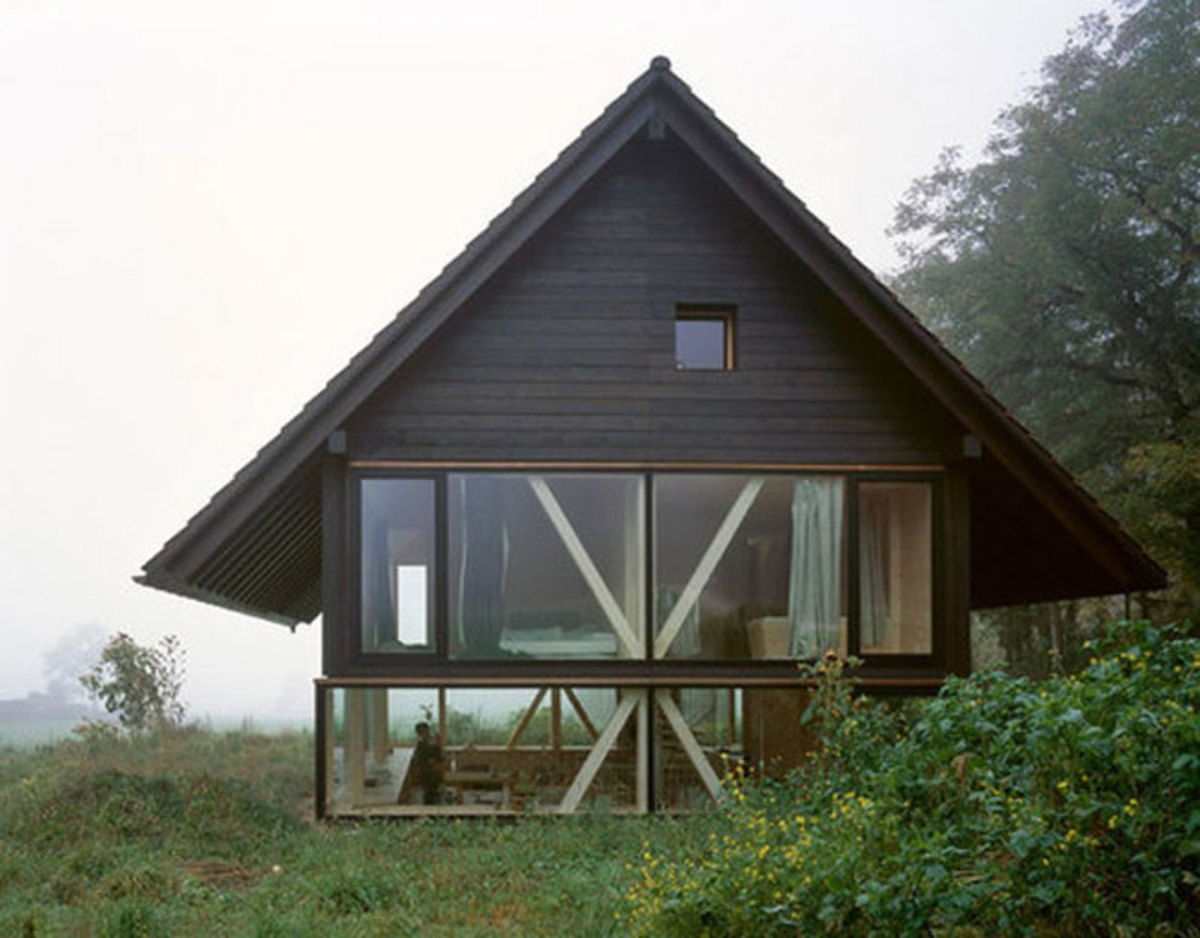 Hamra Cabin: Designed by Swedish architecture studio DinellJohansson and built by friends using recycled materials, this summer home has no particular front or back, instead all four sides are equally important.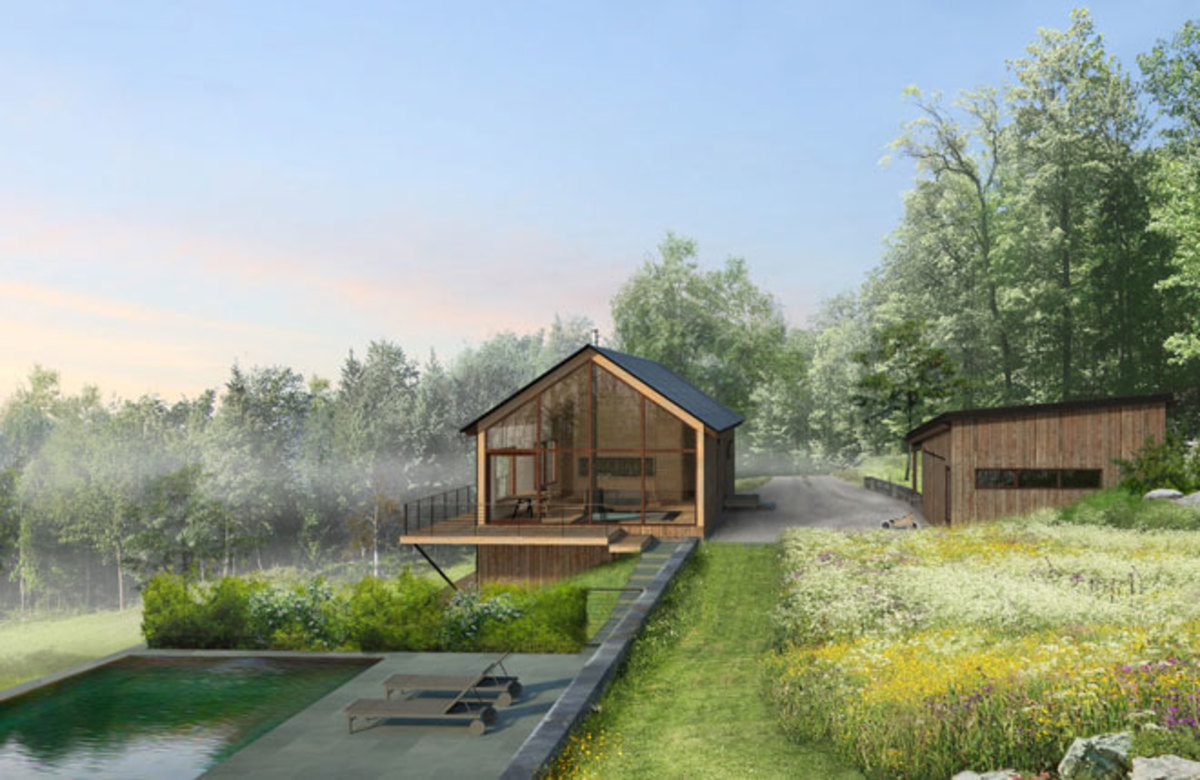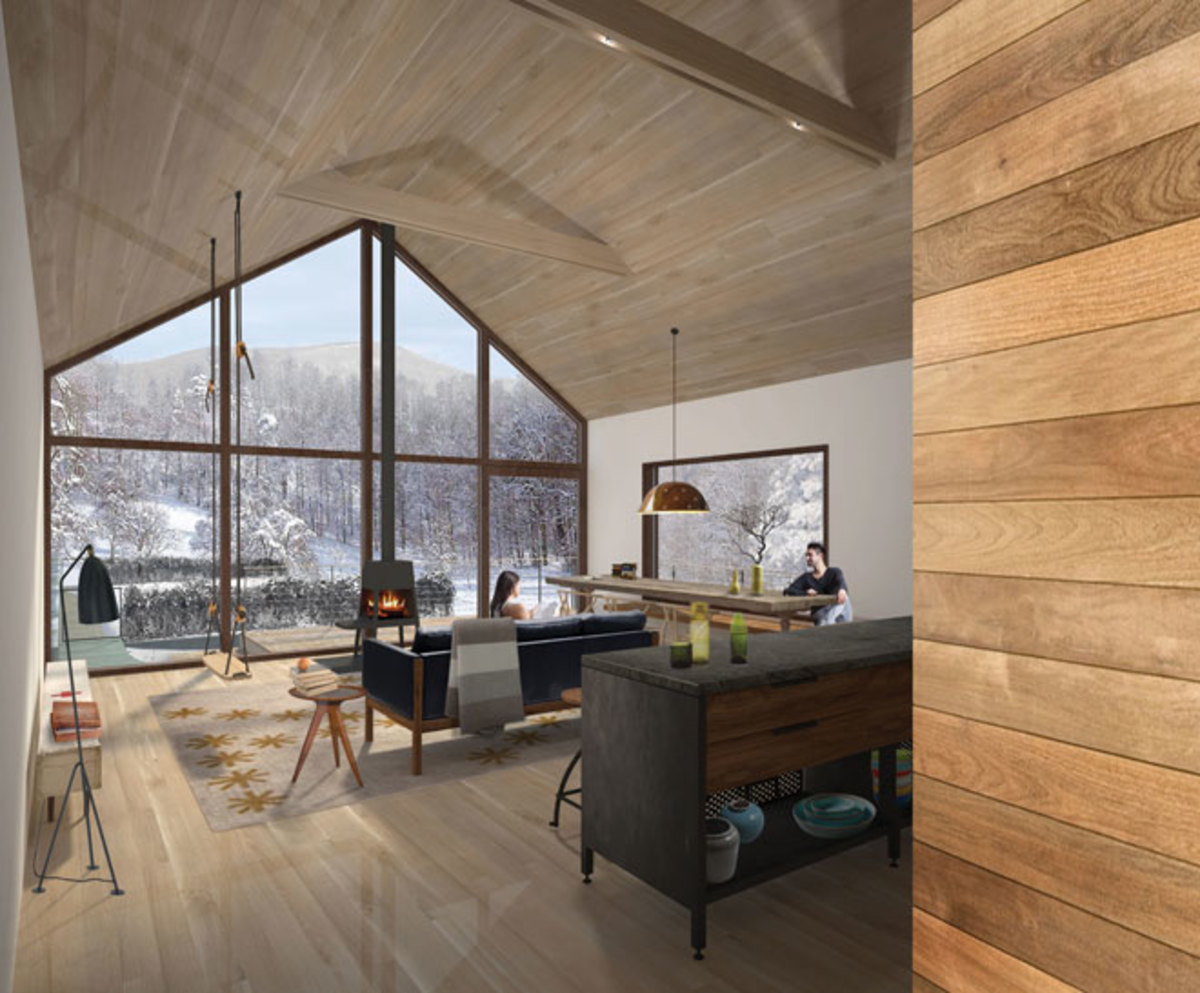 Hudson Woods Cabin: Only about two hours outside of New York City, Hudson Woods is building an amazing community of architect-designed dwellings meticulously crafted from locally-sourced, sustainable materials. It's the ultimate getaway from the city life.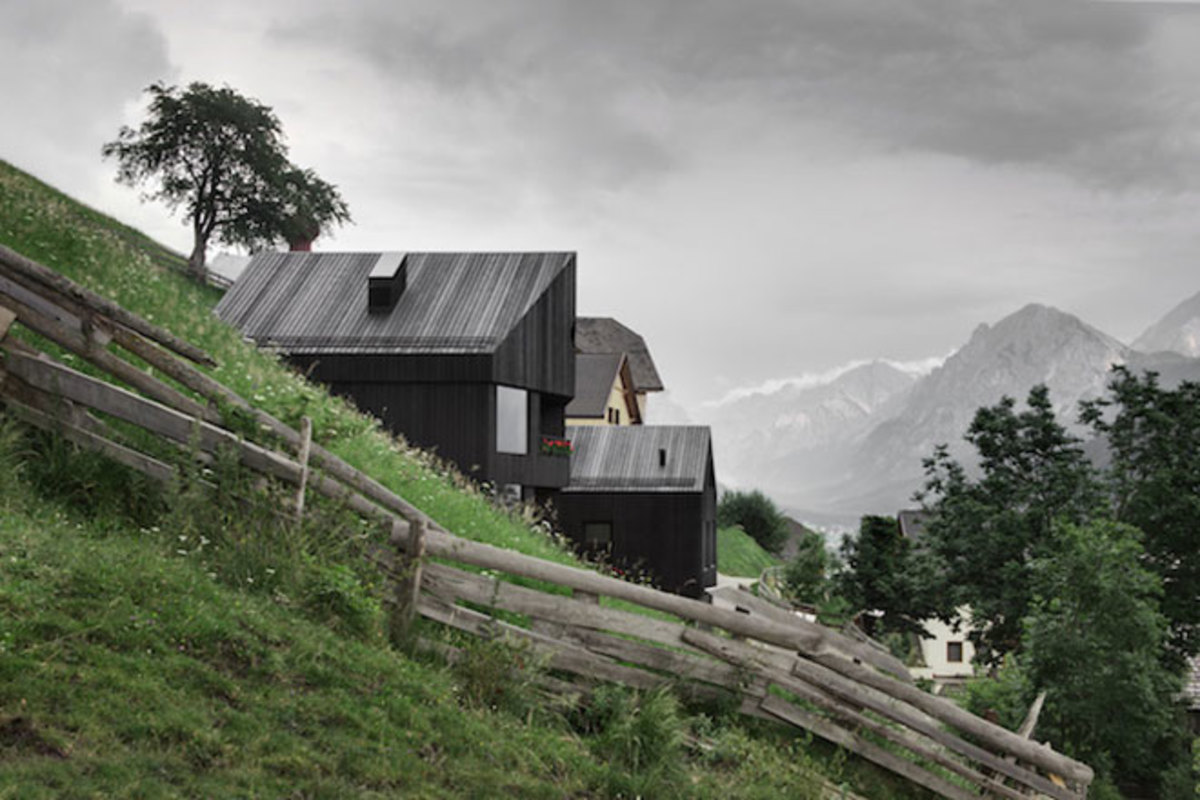 House in Balsthal: Built by Pascal Flammer in Balsthal, Switzerland, the House in Balsthal is surrounded by peaceful wheat fields. The house itself is built with into the earth with the intention of putting one directly in conversation with nature.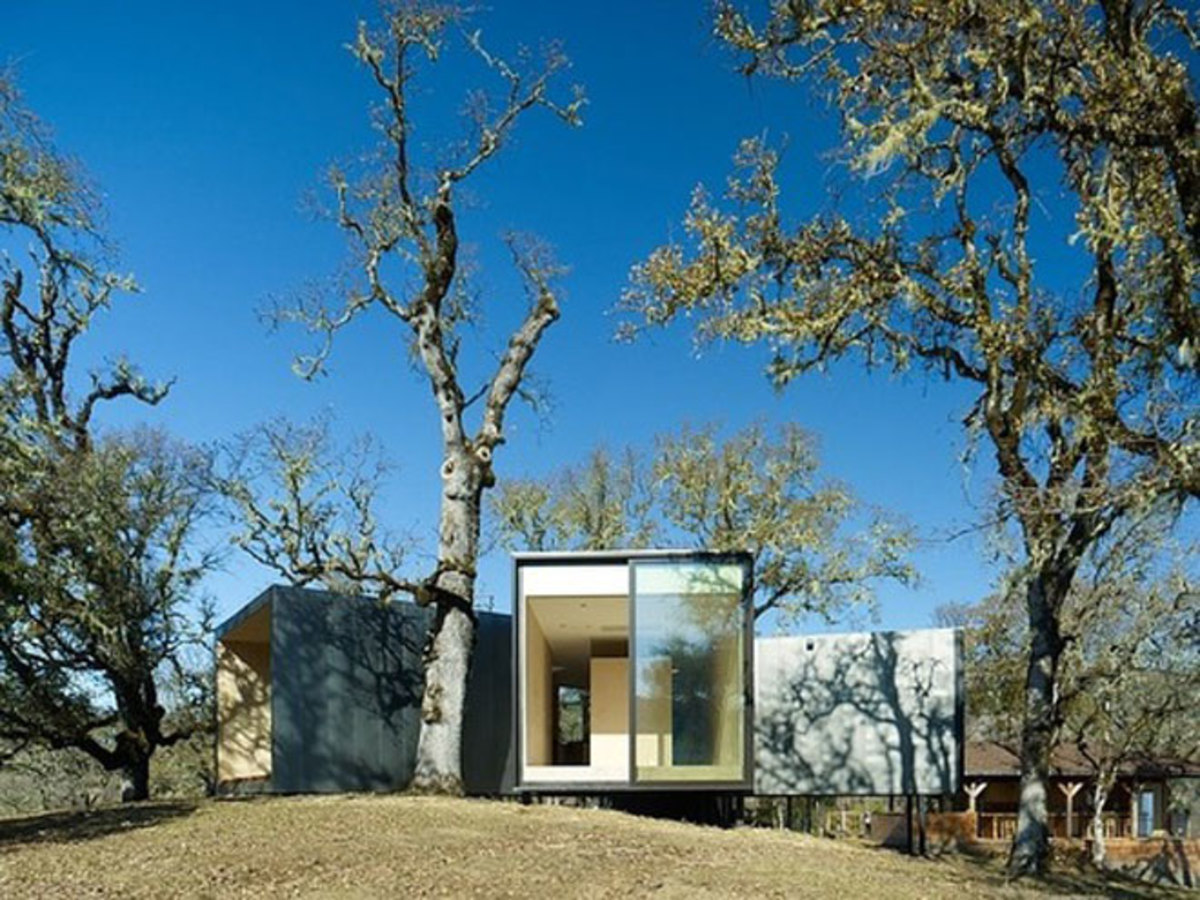 La Pedevilla: Located in San Vigilio di Marebbe, Italy, this getaway is completely sustainable with its own water source, geothermal and solar paneling.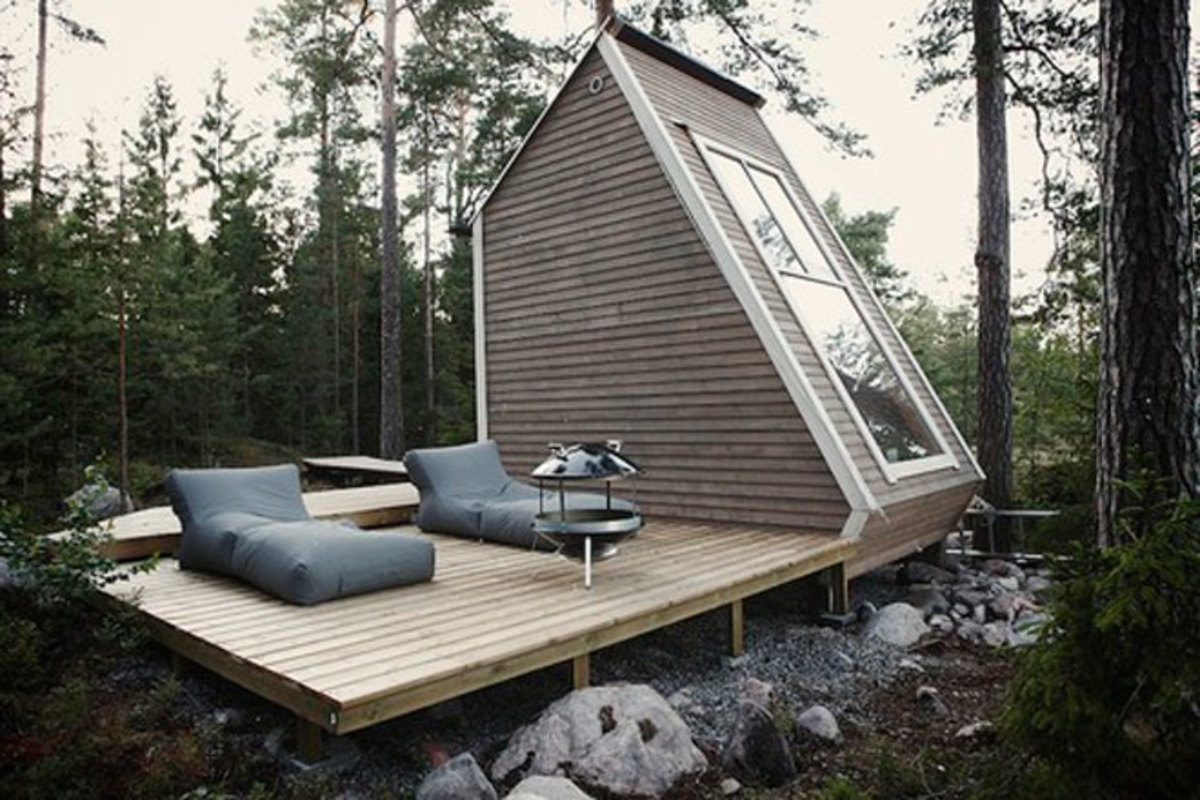 Moose Rd: Constructed on stilts to avoid tree roots, the Moose Rd project built in Ukiah, California frames three separately but equally beautiful view; Eagle Rock, a mountain ridge, and the valley of the vineyards.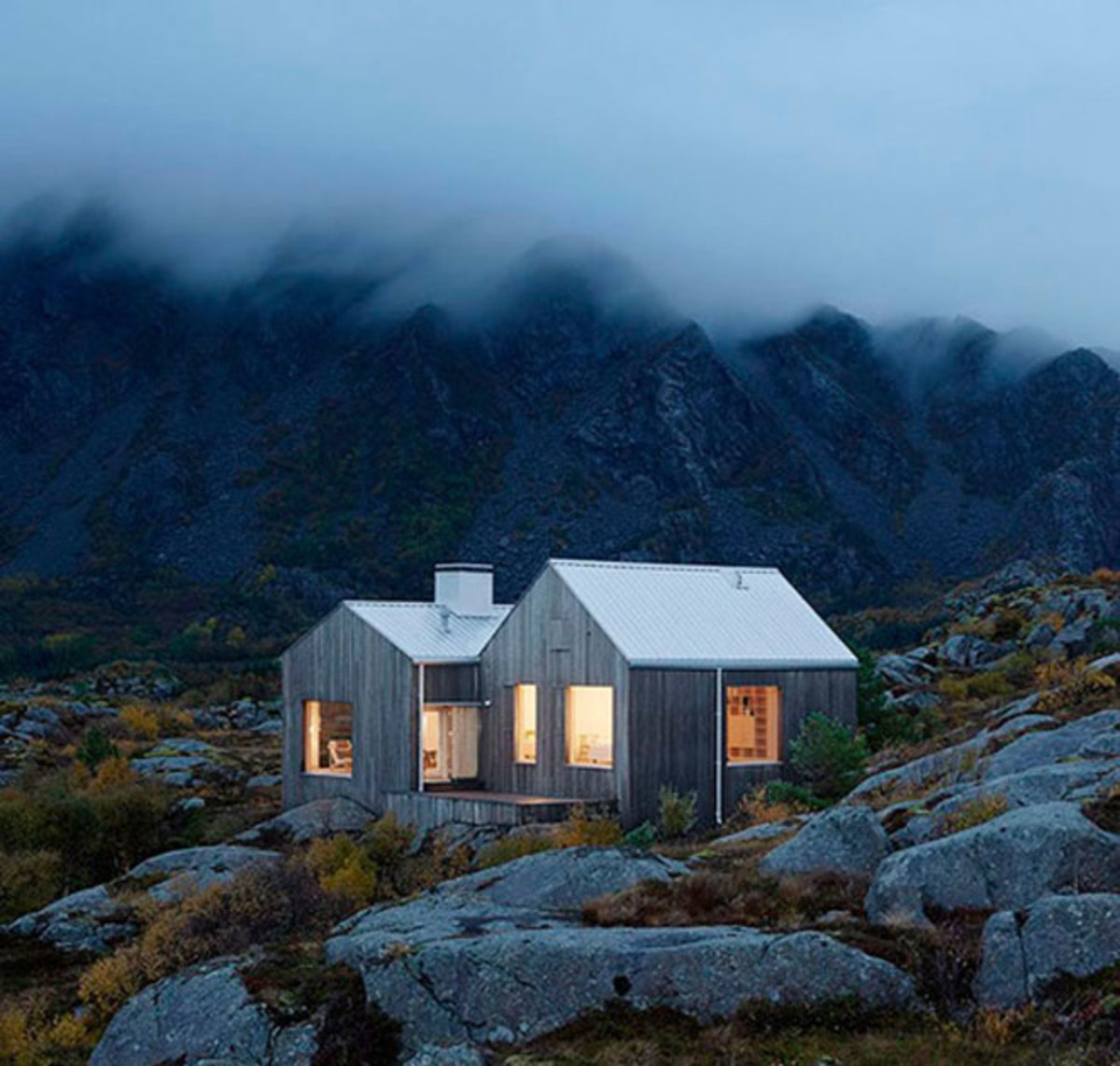 Nido House: Robin Falck's own cabin built with recycled materials. The angled window allows as much natural light as possible into the space.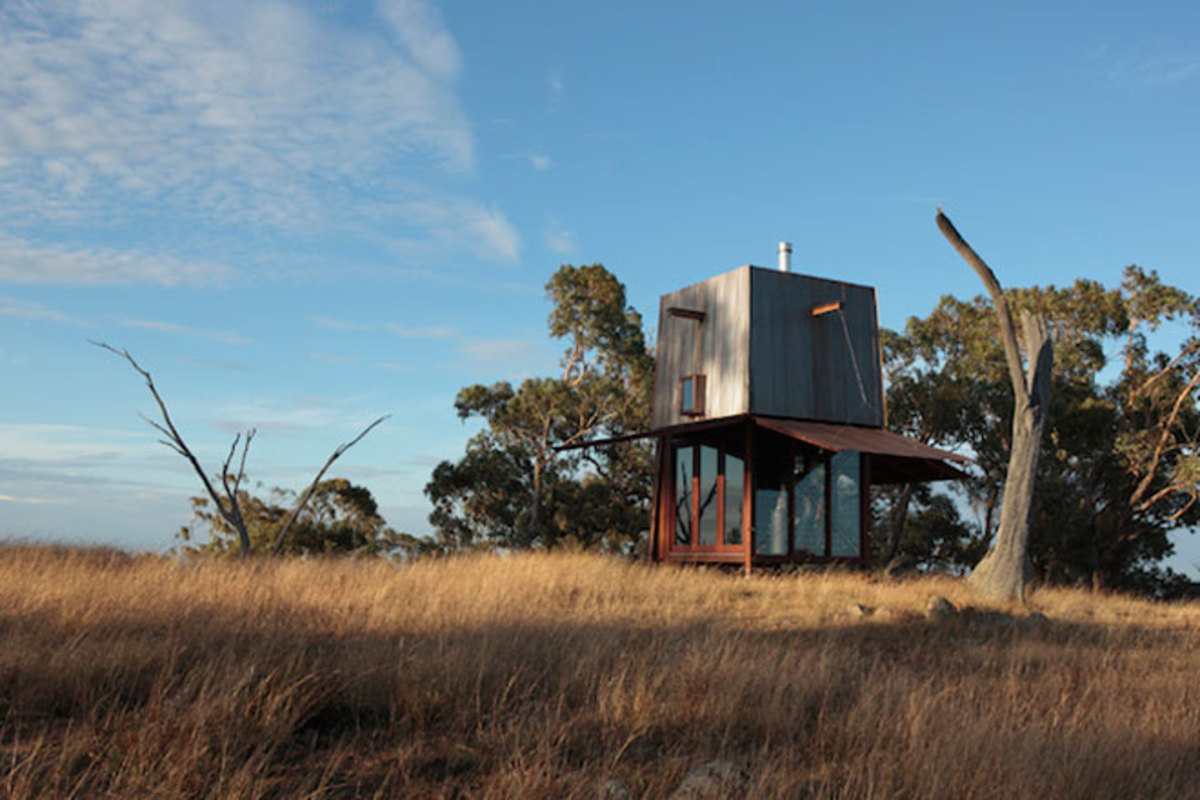 Permanent Camping: Located in New South Wales, this summer retreat is built with flair for the environment and style. It was prefabricated in Sydney and sent to this remote site.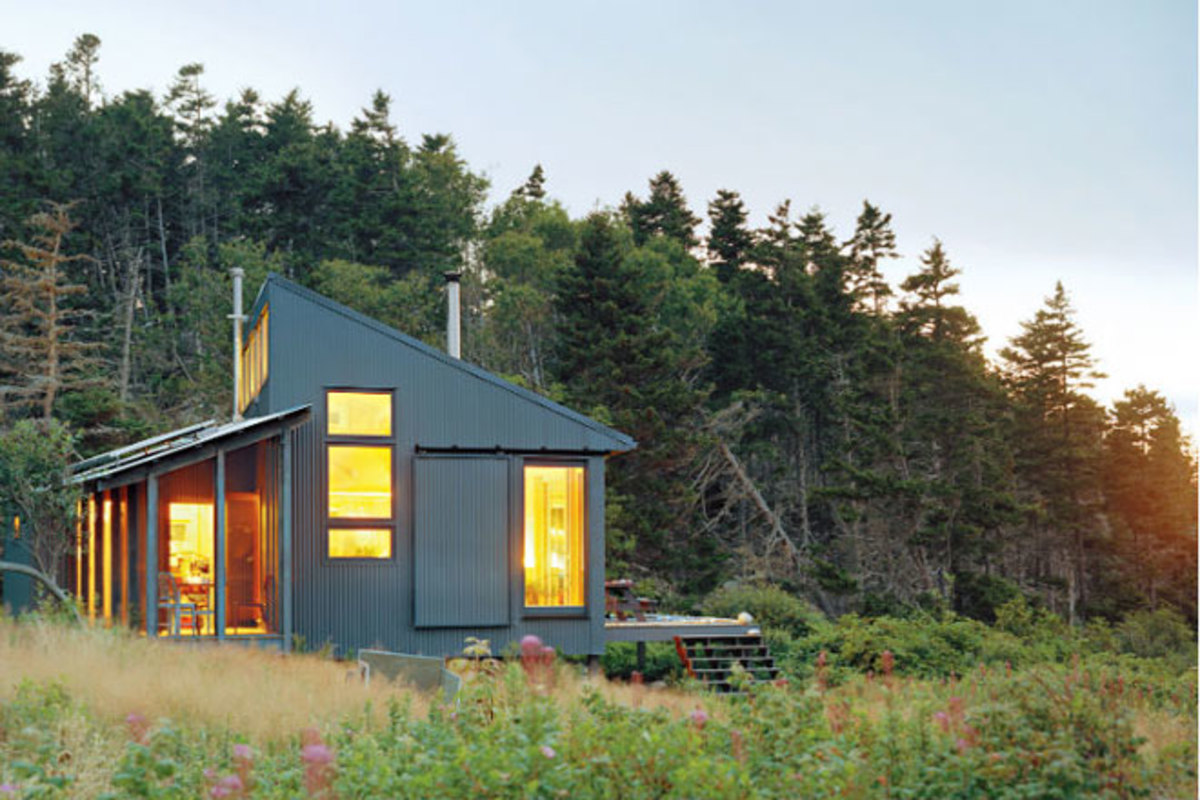 Porter Cabin: Alex Porter designed and built this cabin for her father on an island in Maine. The efficient design and systems all make for low energy use, supplemented by a rooftop solar system.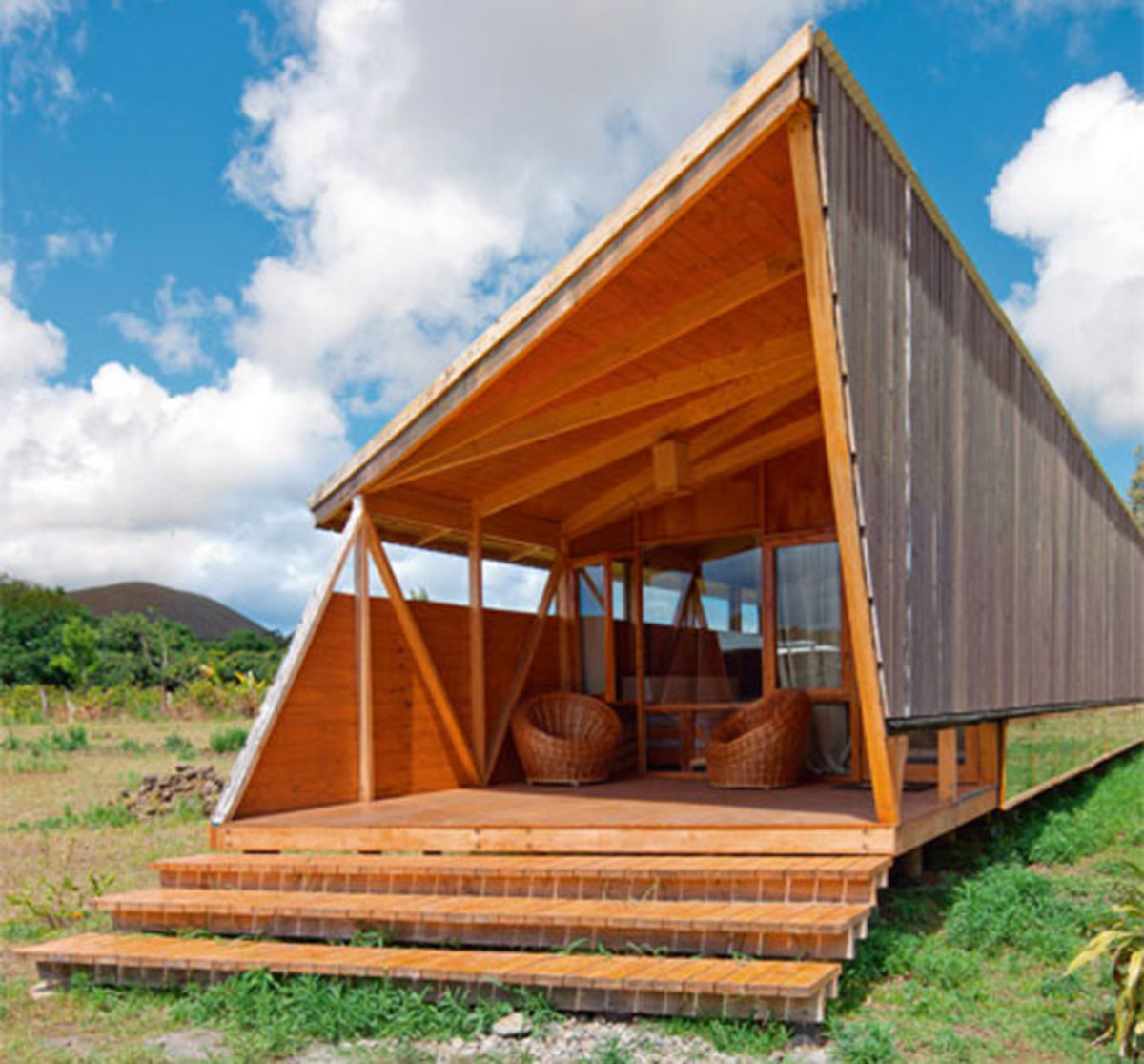 Rock Shack Cabin: Easter Island retreat from the book Rock the Shack. Built to have as little impact on the environment as possible.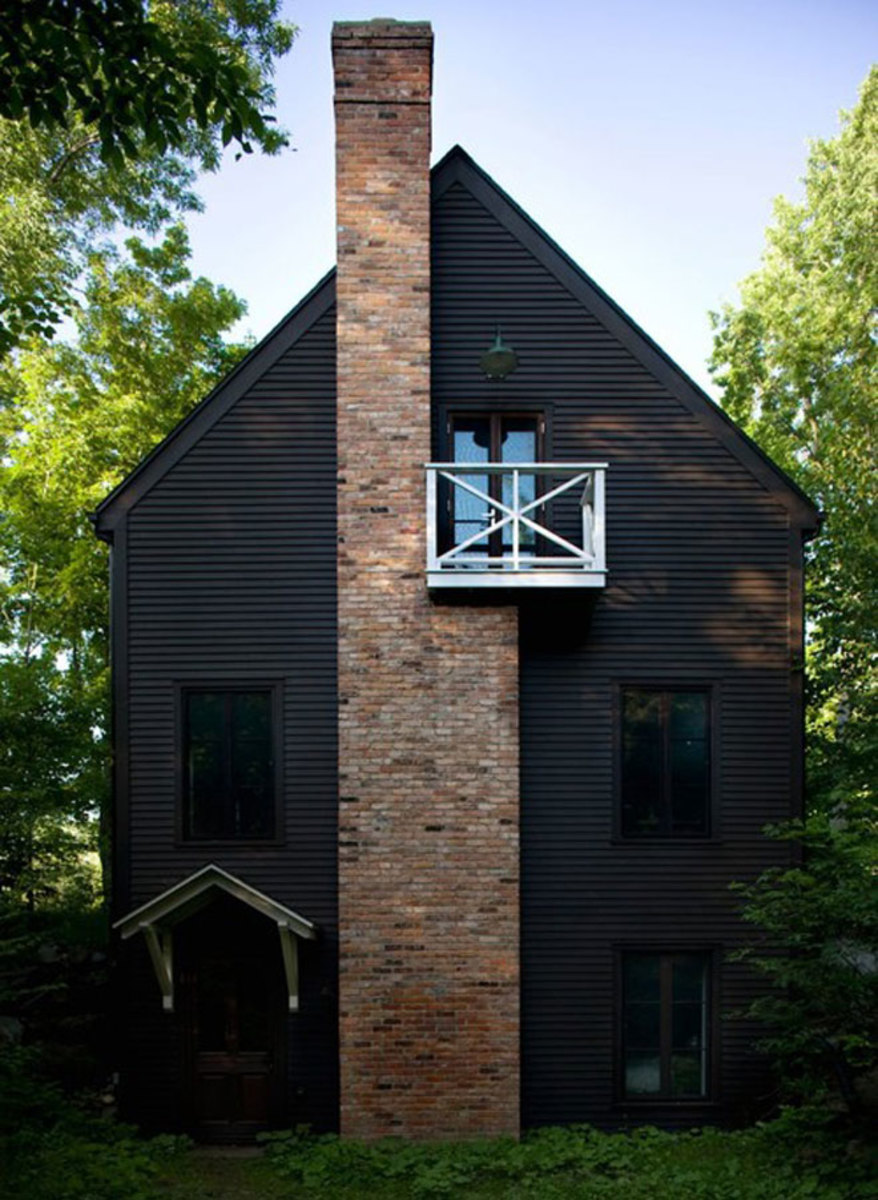 Rustic Cabin in Fitch Bay: Designed by photographer Jean Longpre in Quebec, this rustic cabin includes all his stylistic favorites like European interiors composed in the the style of a saltbox while preserving the surrounding forest.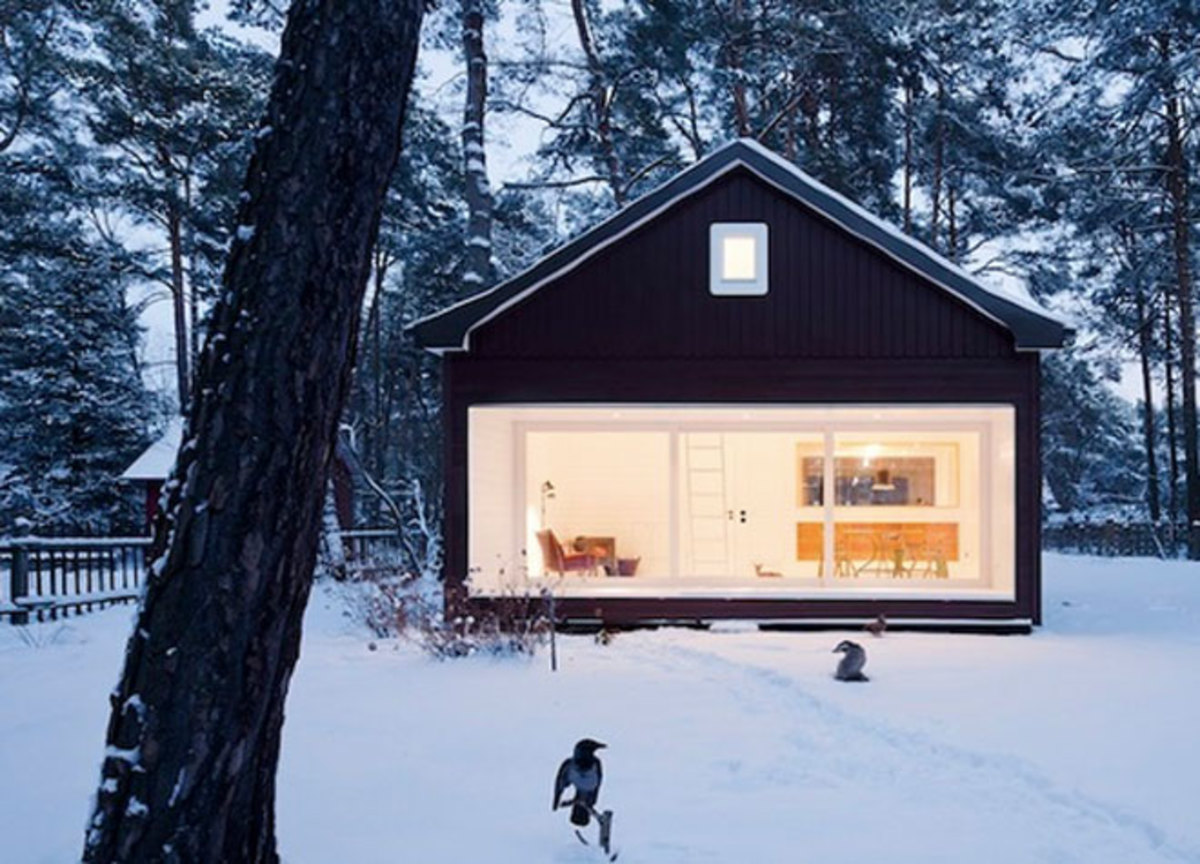 The Forest House: Near Berlin, on land that once held a dilapidated cabin, a new home was built on the exact site in order to preserve the ecosystem in the area.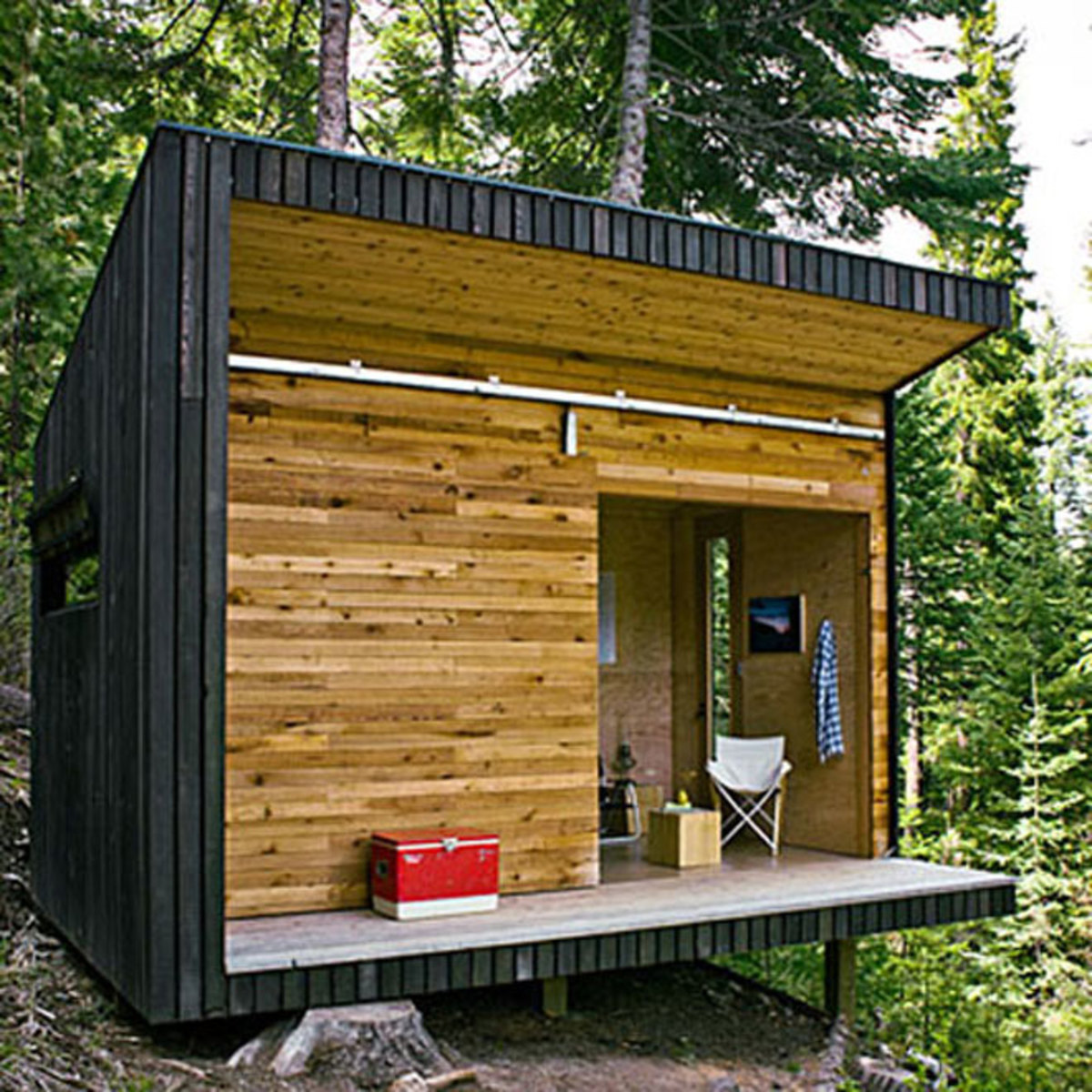 The Signal Shed: This off-the-grid cabin in Northeast Oregon, named the Signal Shed, was planned and built by a couple. It took two years of planning, but only two weeks of building to create this unique dream home.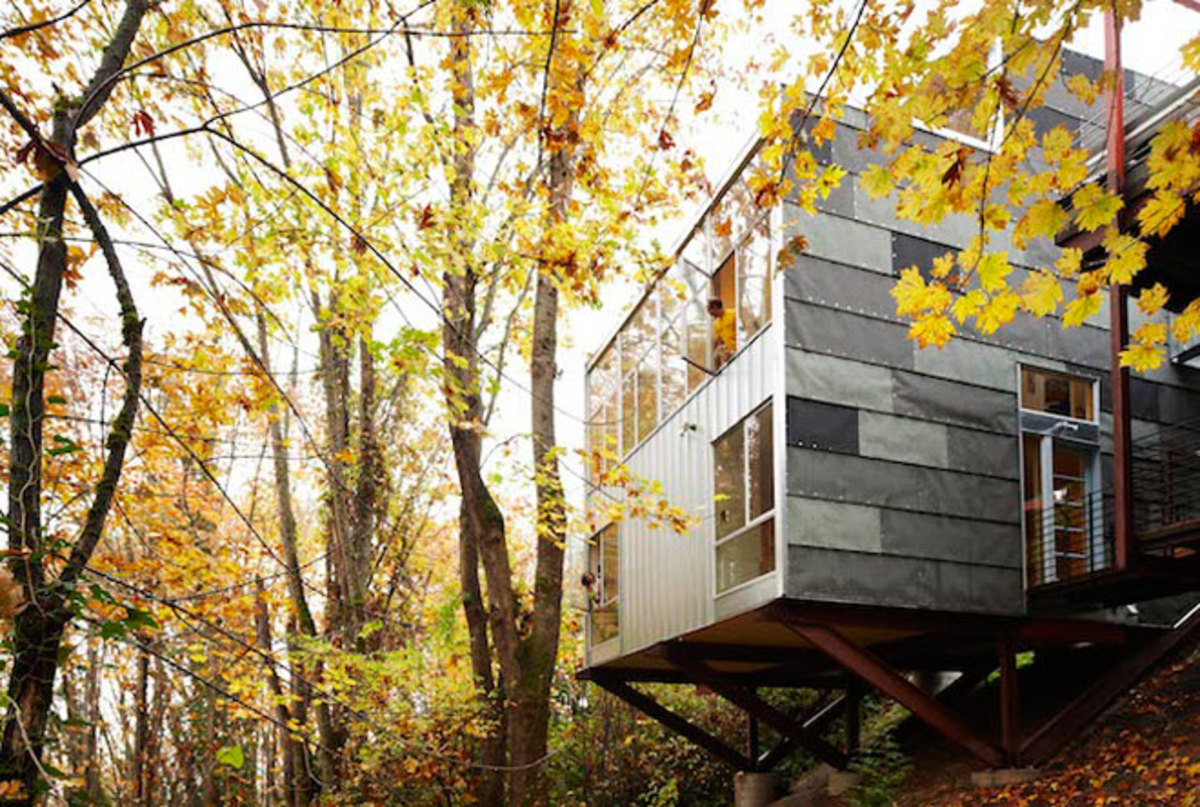 Shed Treehouse: Located in a park in Seattle, Washington, this plot of land was labeled "unbuildable," and was priced accordingly, but SHED Architecture saw the opportunity to build a full-time family home in the spot. It really is a tree house for a family of four.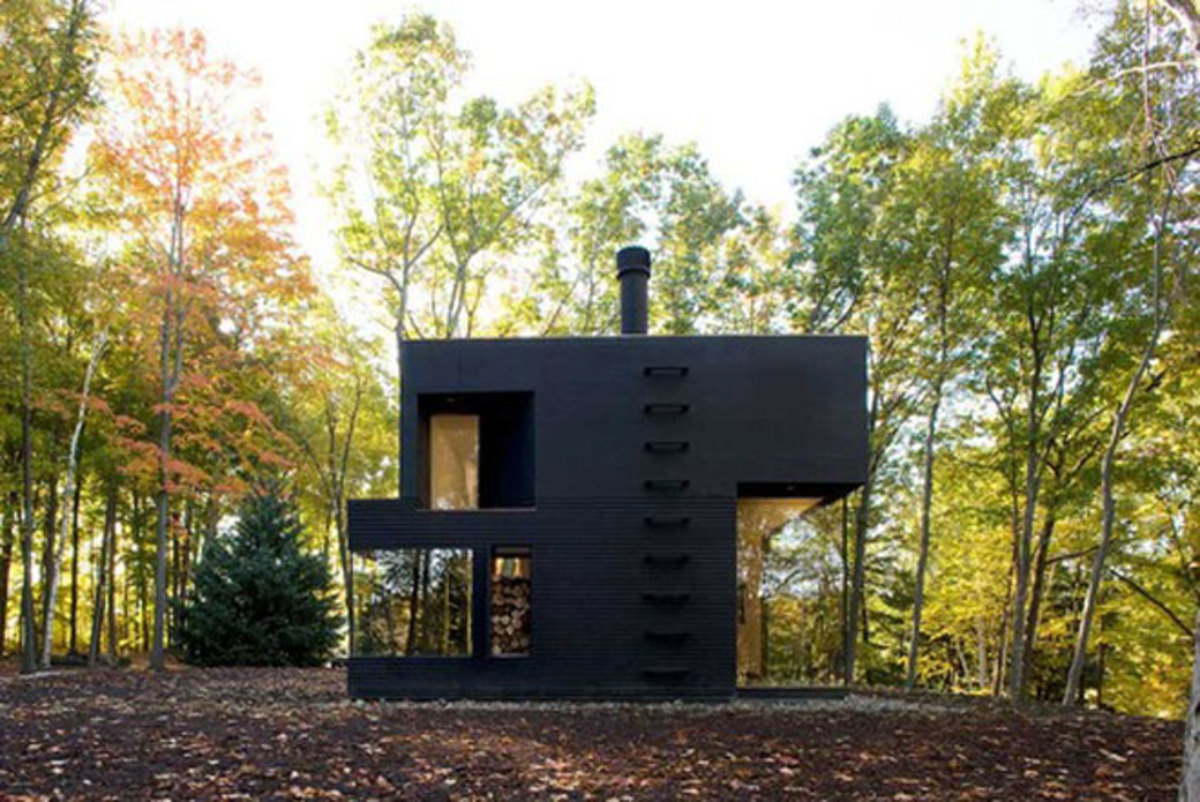 Writer's Studio: Designed to inspired clear-minded writing and relaxation, one side facing a heavily wooded area, the other a vast expanse of valleys.